Invest In the Original Tiny Texas Houses
As Tiny Texas Houses transitions into building out the Salvage Texas market and venue space, we are offering a unique investment opportunity and the chance for you to own our original Tiny Texas Houses.
We have nine tiny houses currently available for purchase. They are placed throughout our 43 acre property and currently bringing in revenue through overnight lodging as part of our air bnb operation.
We want to keep these houses on the property. Investors can purchase the home of their choice and make 10% annual return (paid quarterly) on your investment over 10 years, after which, you have the freedom to move the tiny house off the property.
So for example – if you buy The Kidd at $25,000, we will pay you $2,500 a year for 10 years. You will own the house (we provide a bill of sale) and also be given one full month every calendar year to utilize your tiny house as a vacation home.
If you are interested in investing and would like to learn more, please email heath[at]salvagetx.com
Houses Available for $25,000
The Mascot is the very first Tiny Texas Houses we built back in 2008, and it remains as one of our most simple and primitive designs.
The Mascot is 10'x16′ gable roof design with an open floor plan, loft, bathroom, and front porch. All the materials were salvaged from an old barn (circa 1890) in Shiner Texas.
The Mascot was the cover image for Lloyd Kahn's worldwide bestselling "Tiny Homes Simple Shelter" book.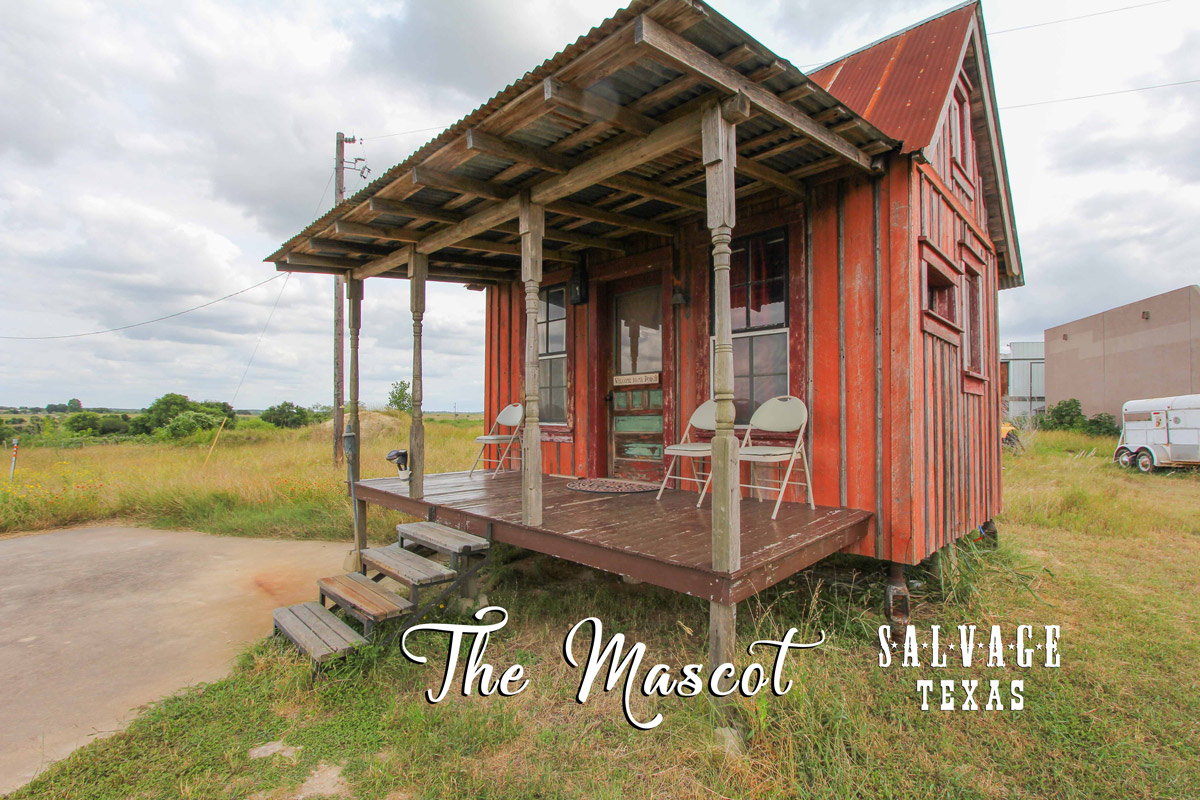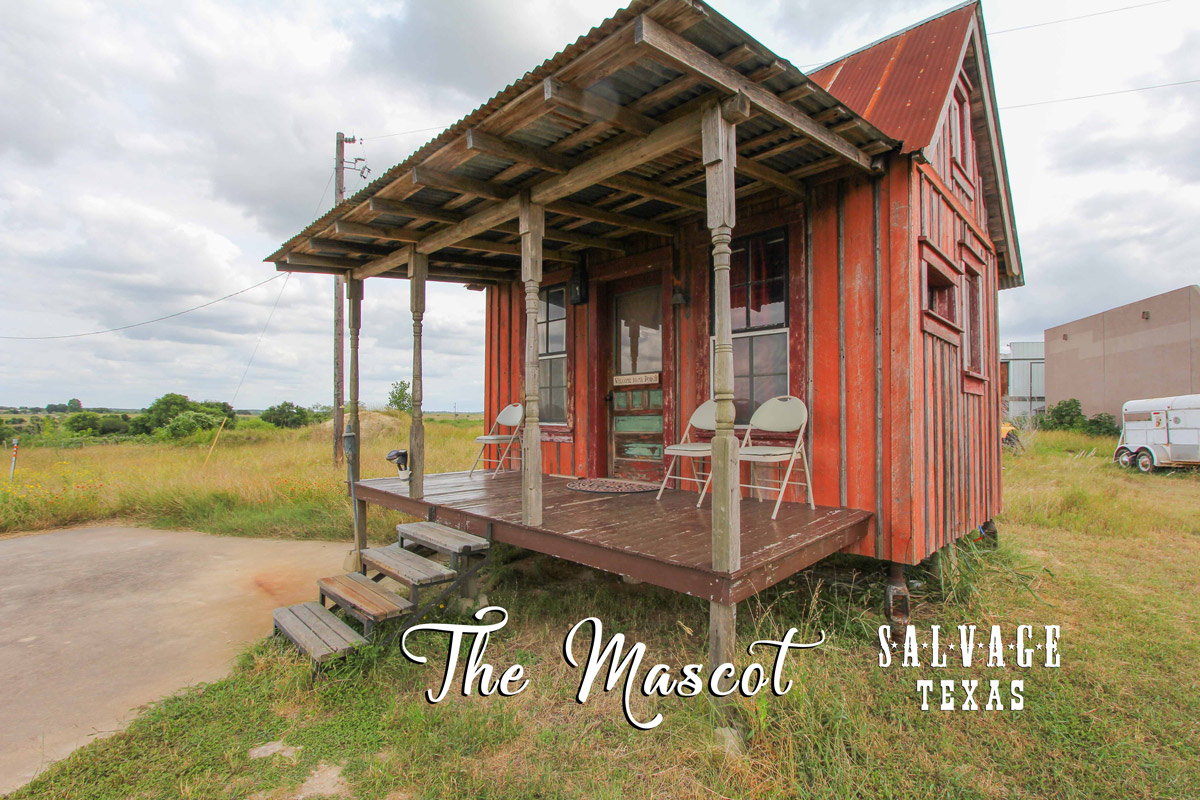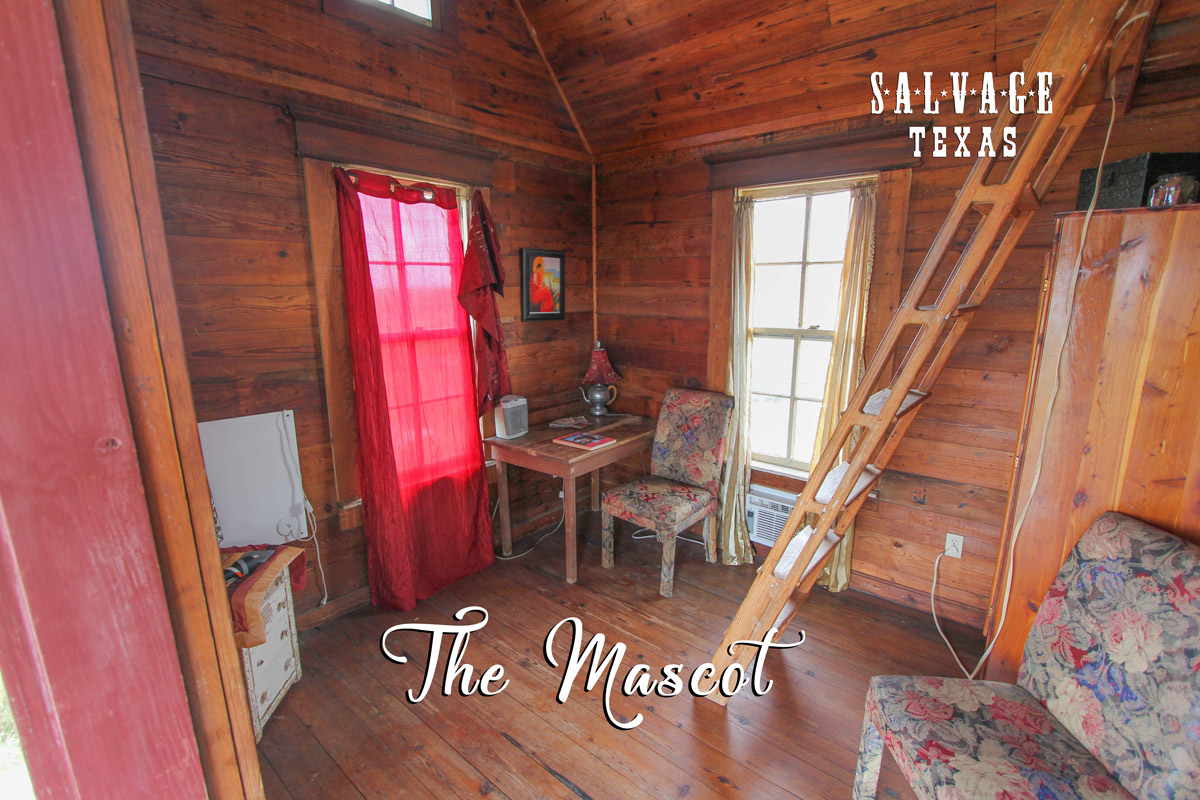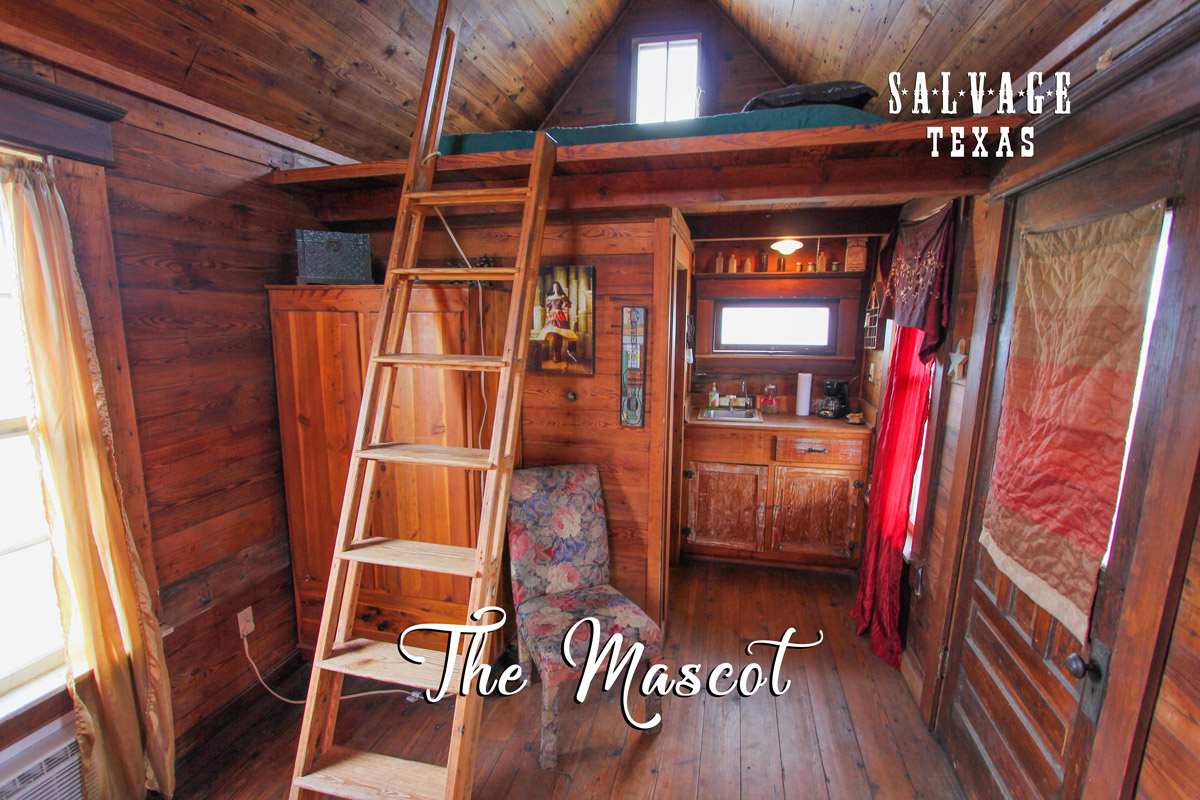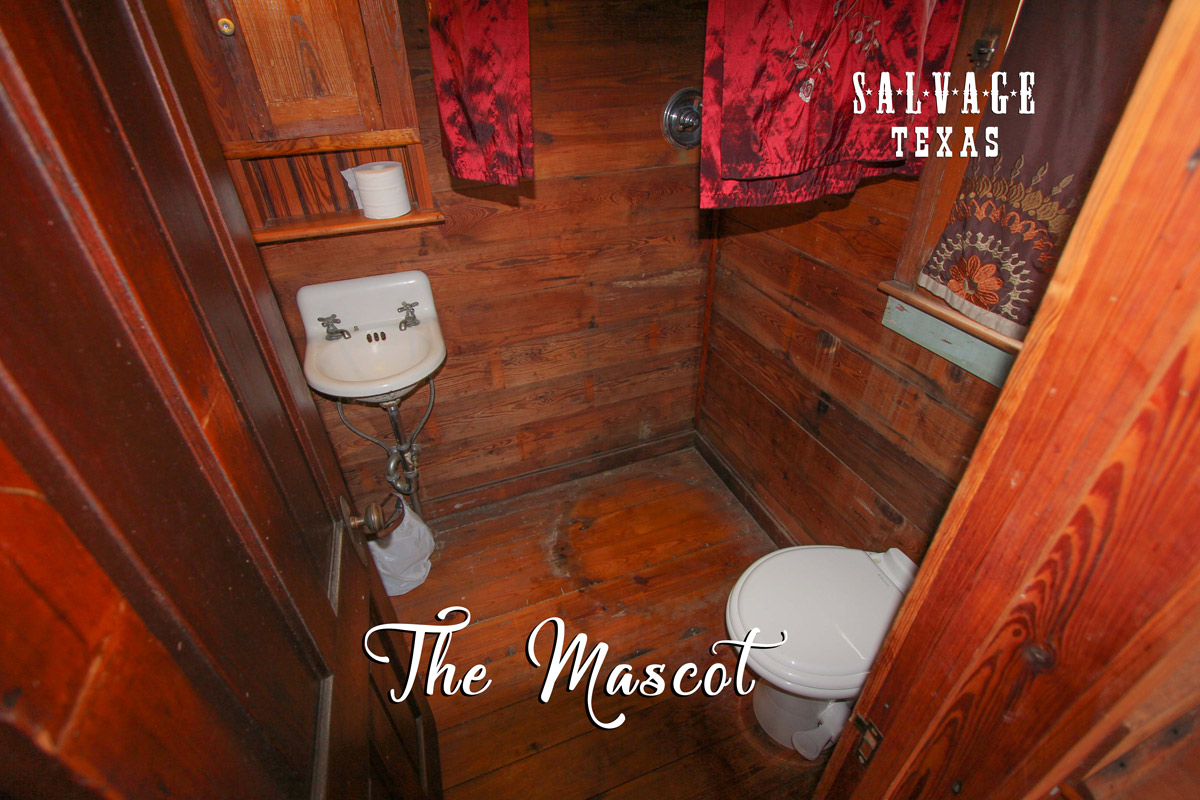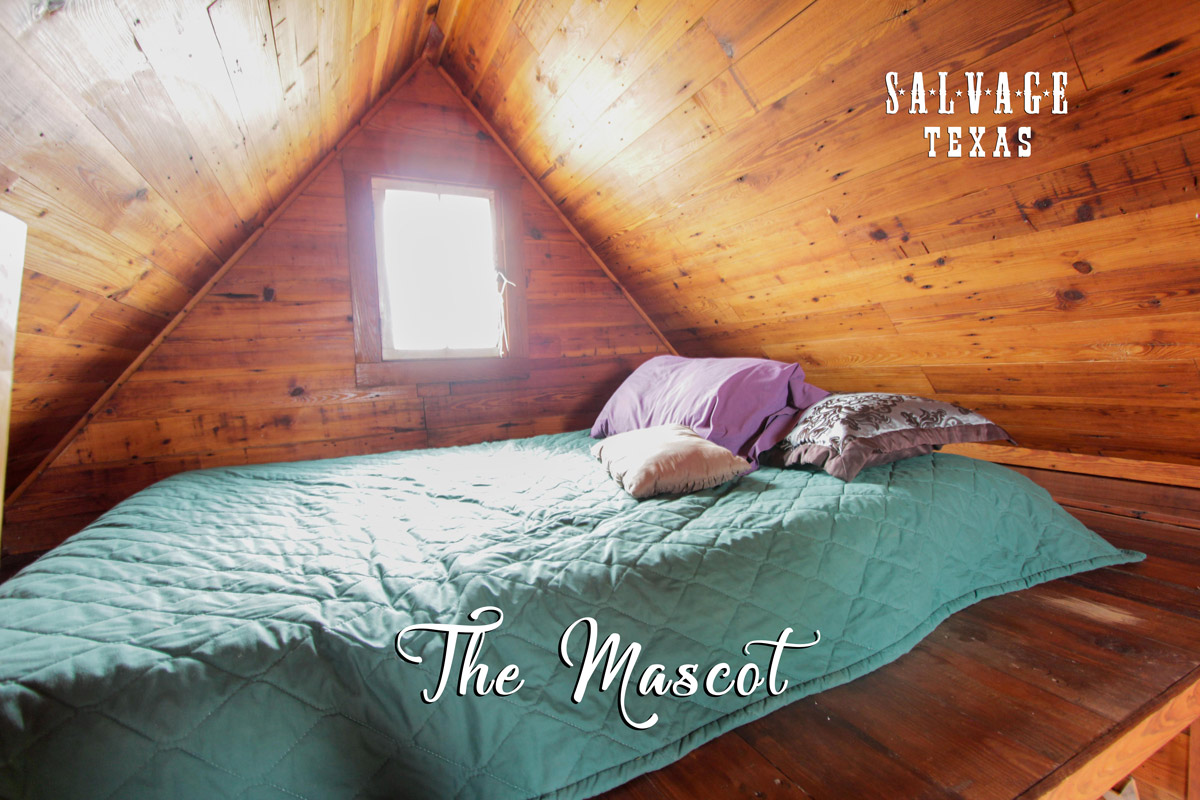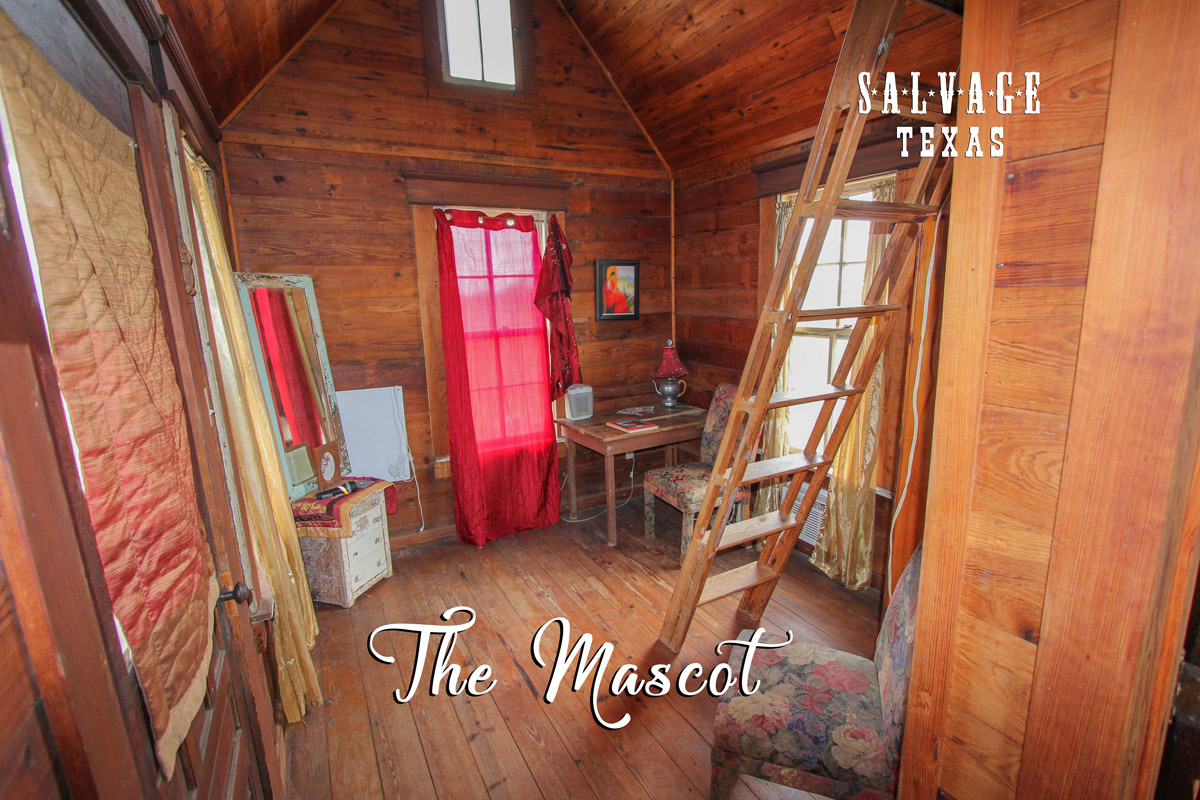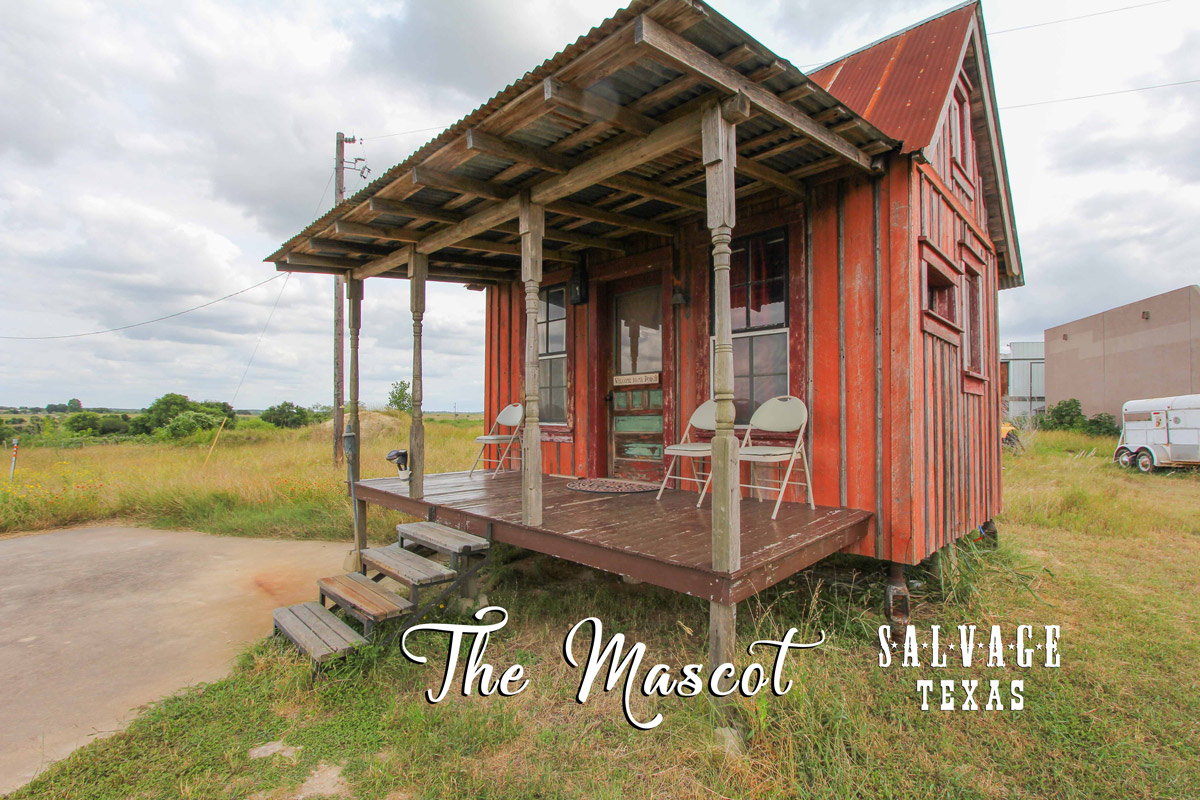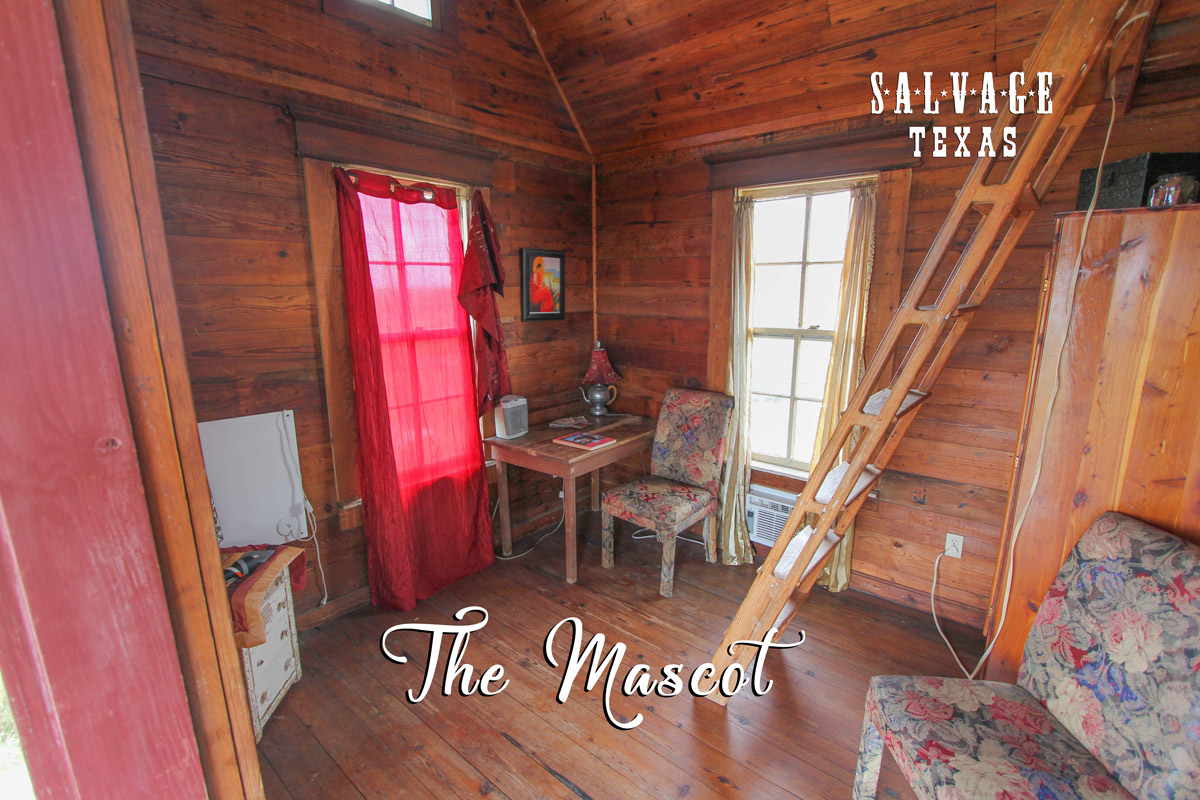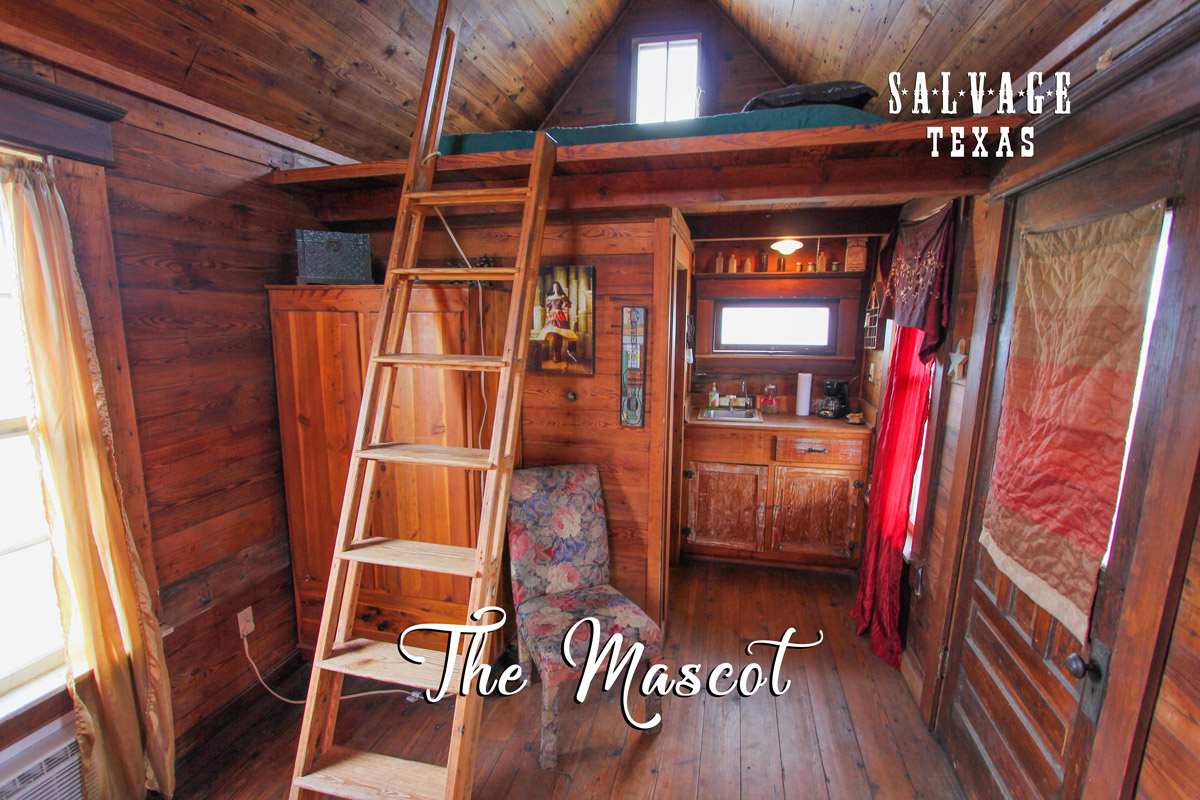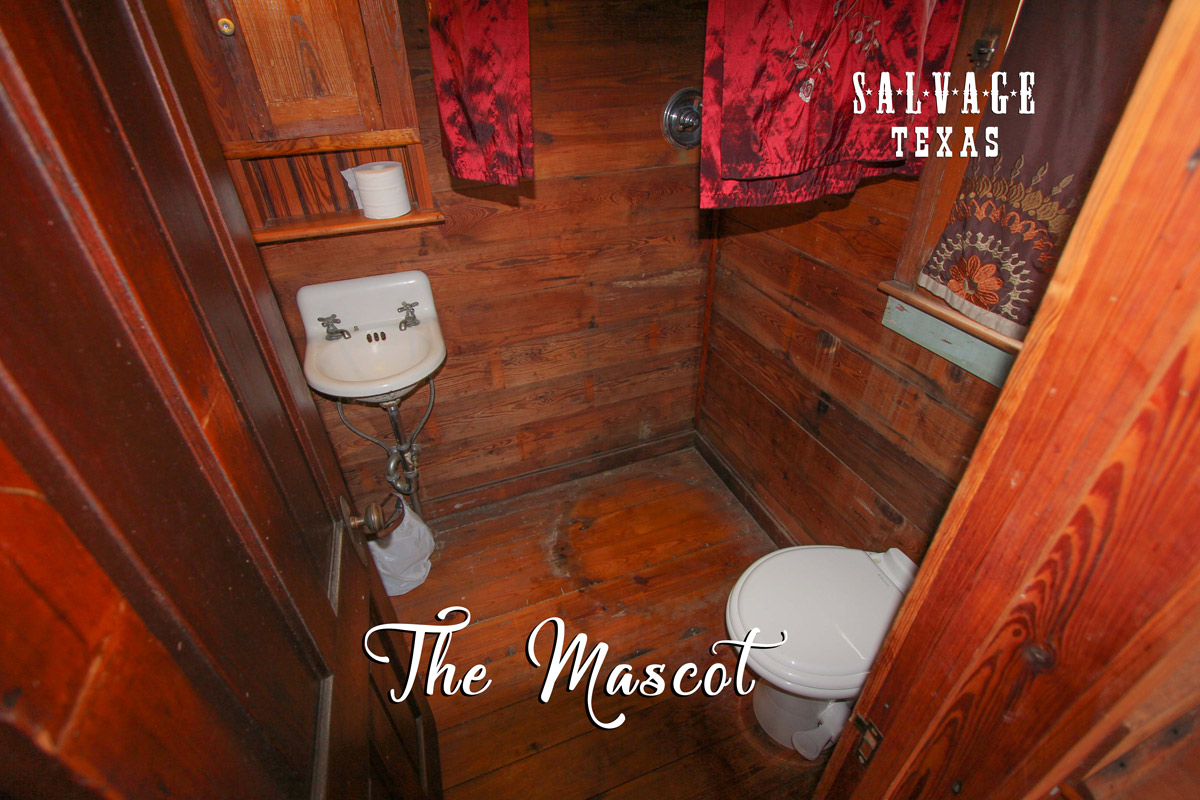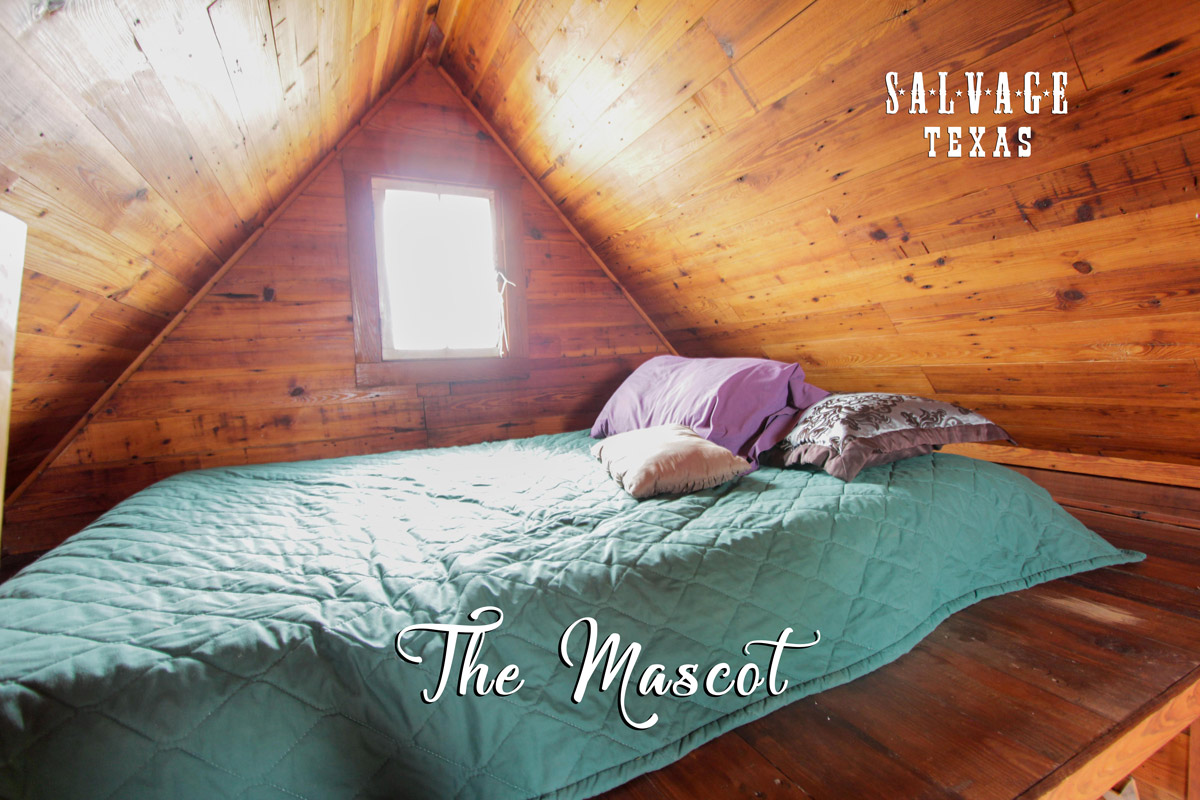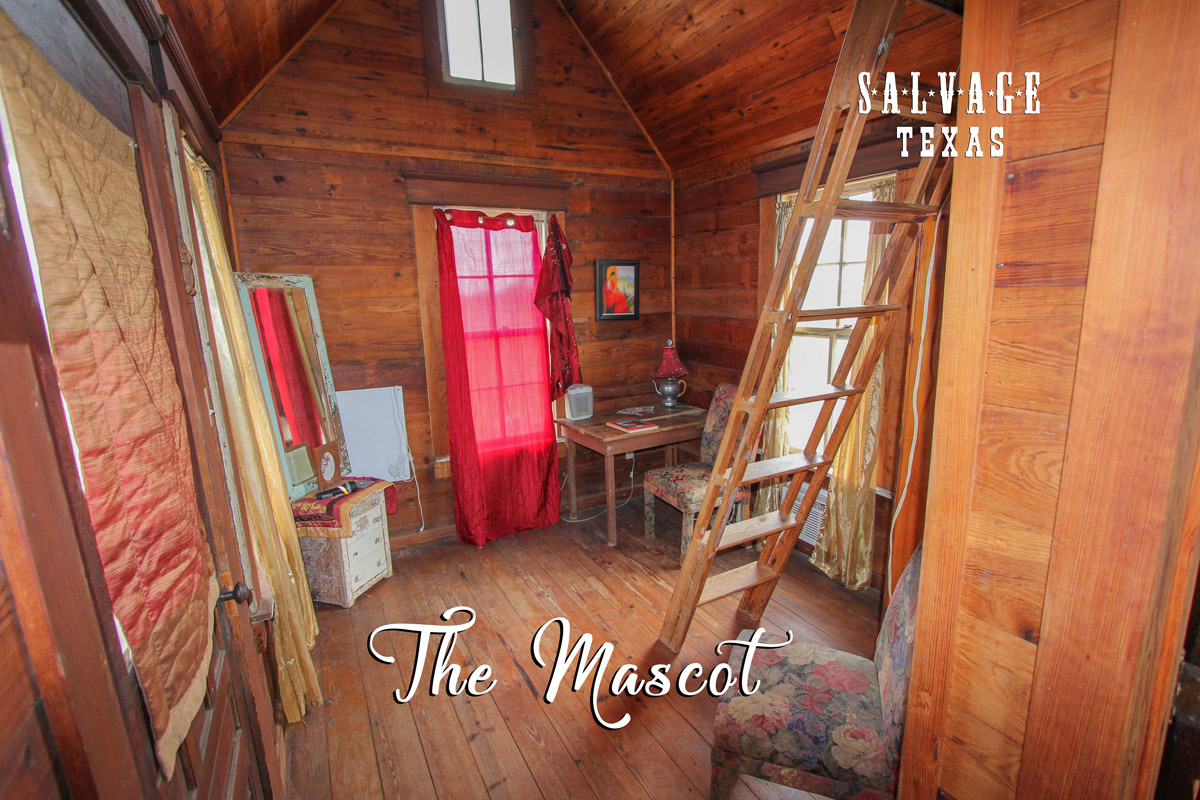 The Kidd is the definition of simple and tiny with a 67 sq. ft. footprint downstairs and an 50 sq. ft. upstairs. Complete with a shower, space for a composting toilet, and small kitchenette. The materials for the Kidd were salvaged from old house in Gonzales Texas.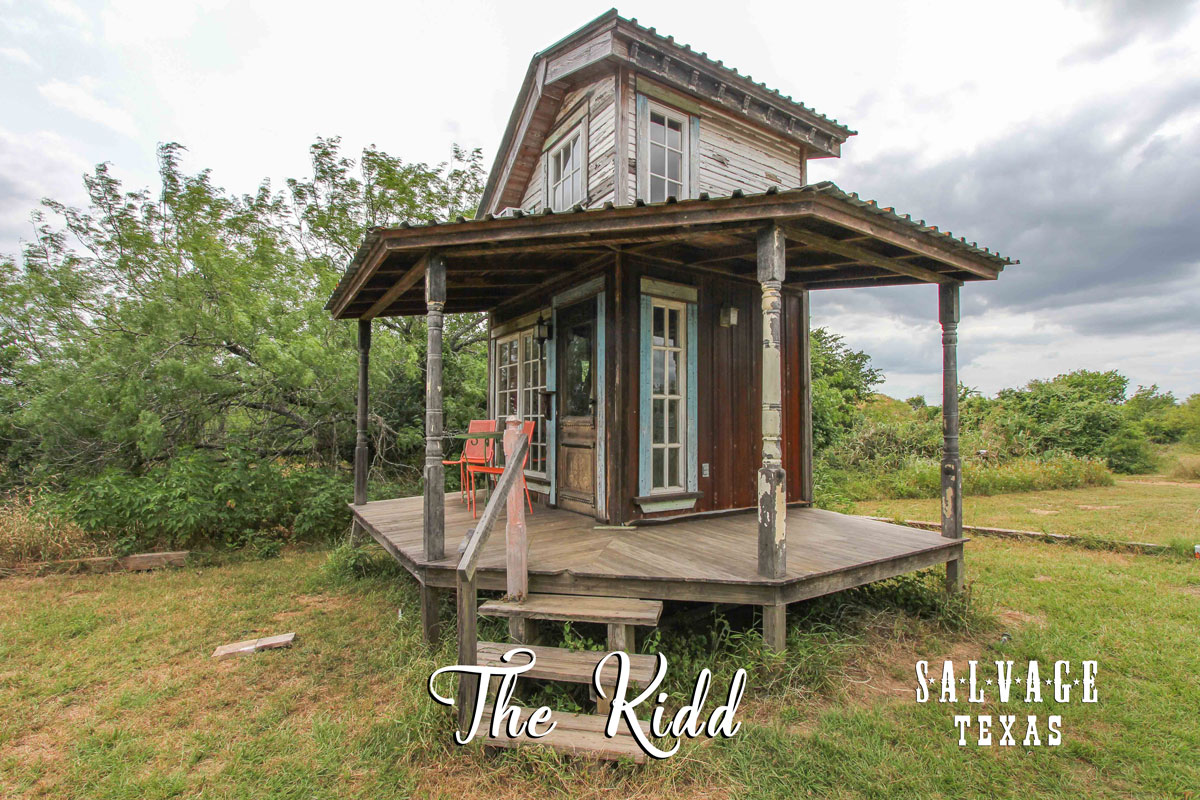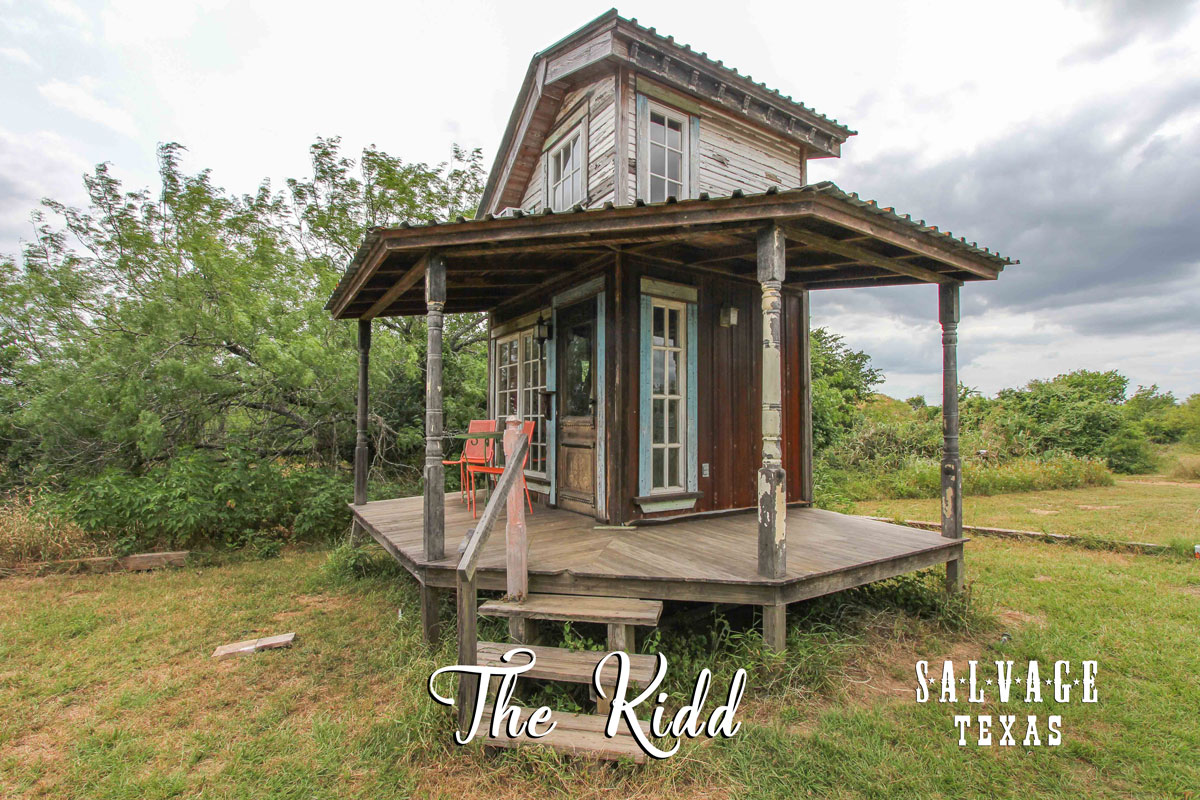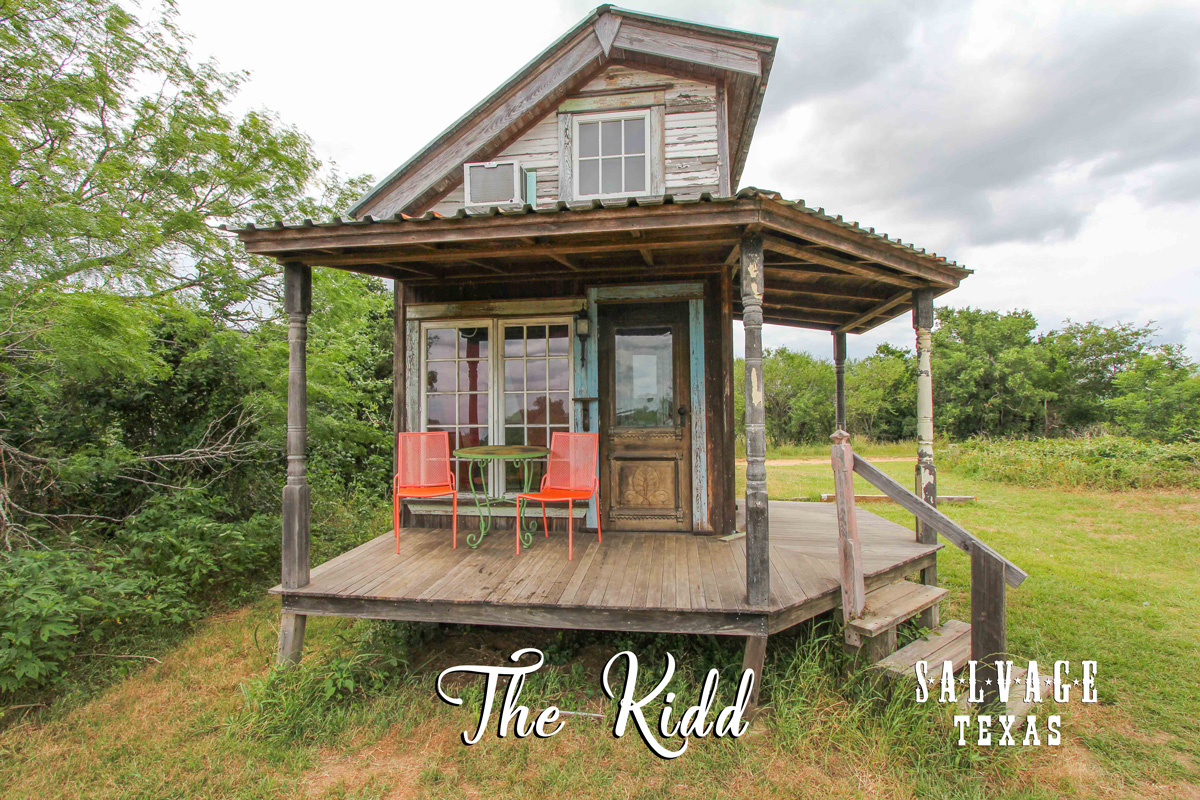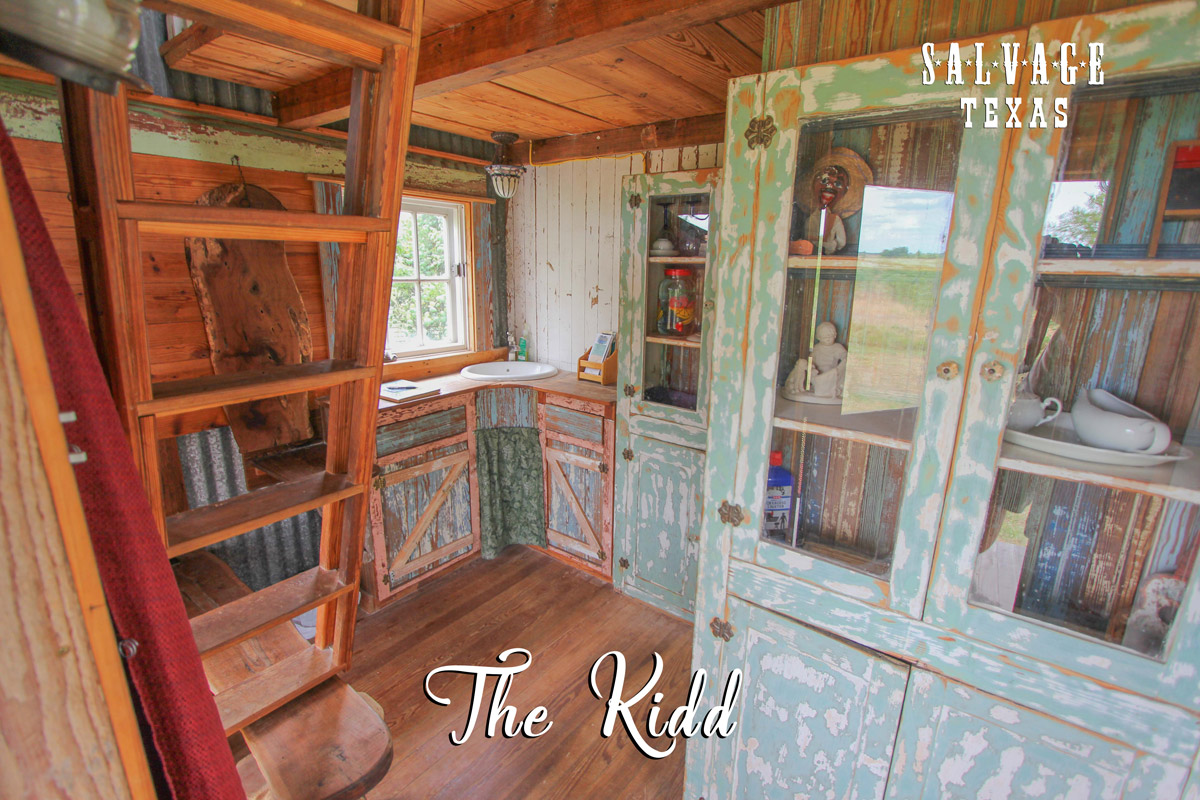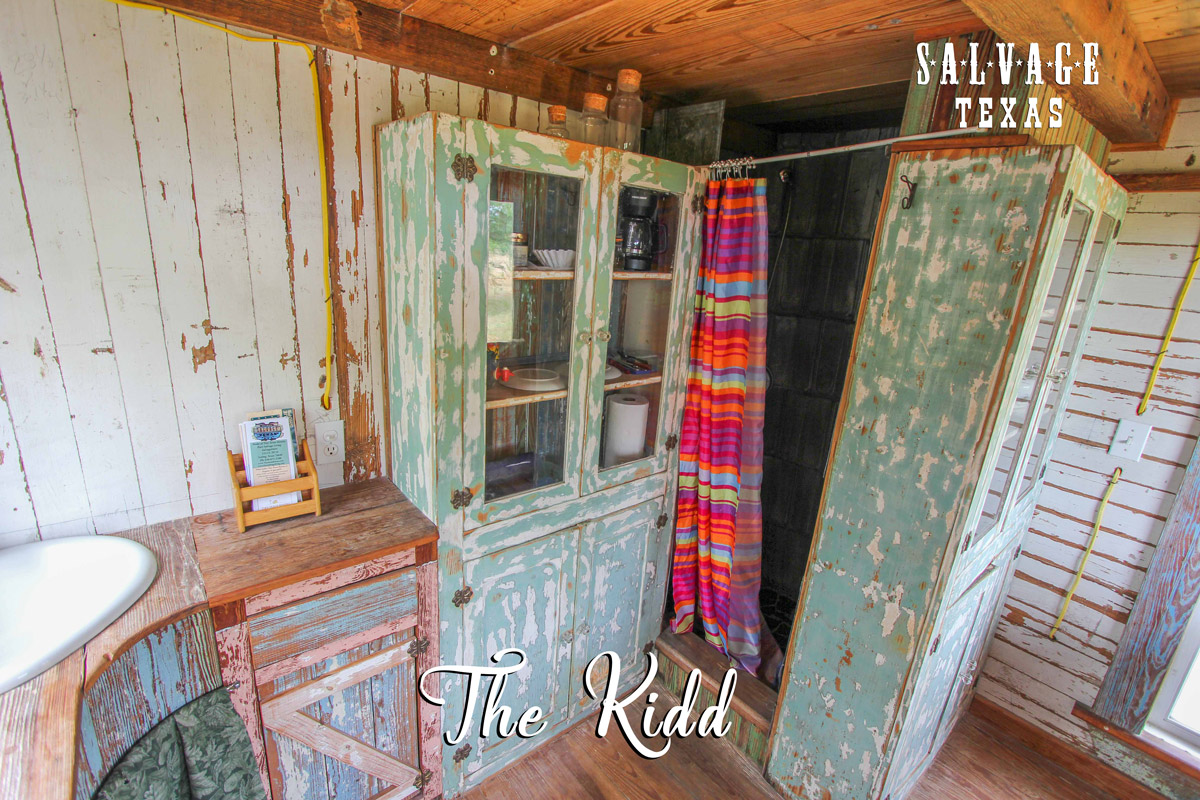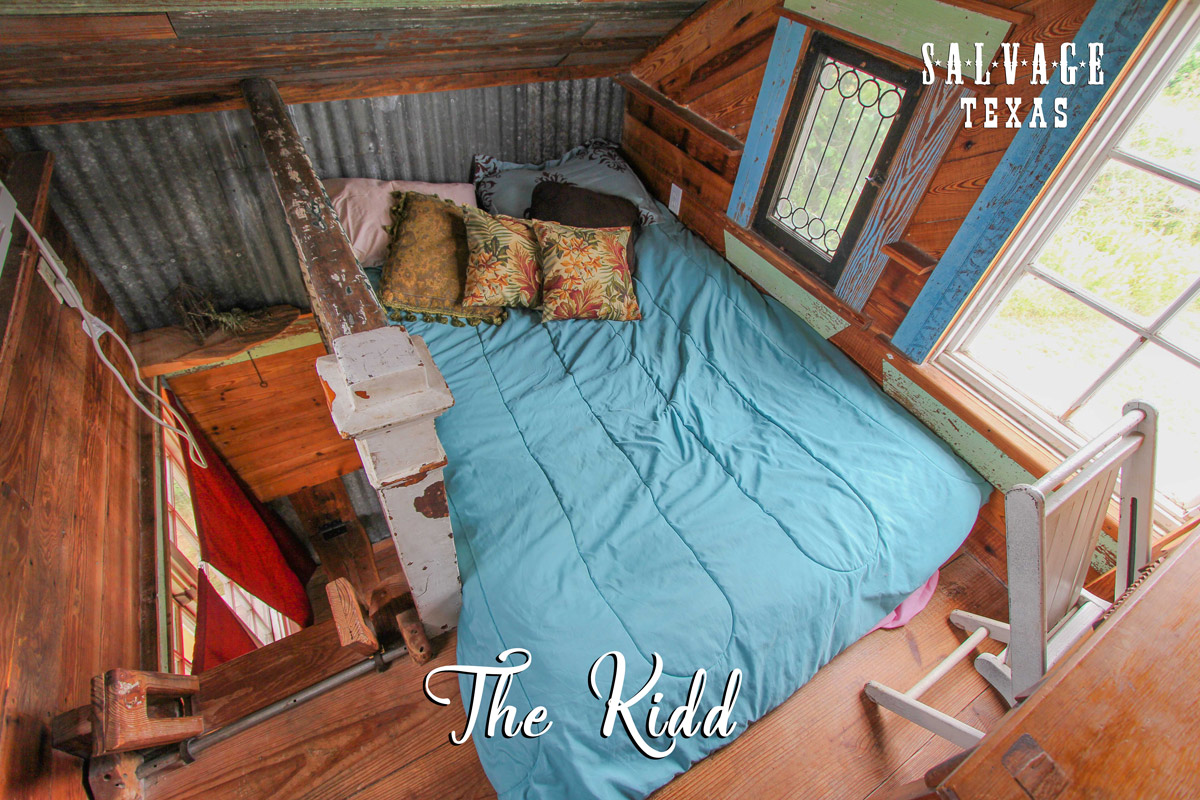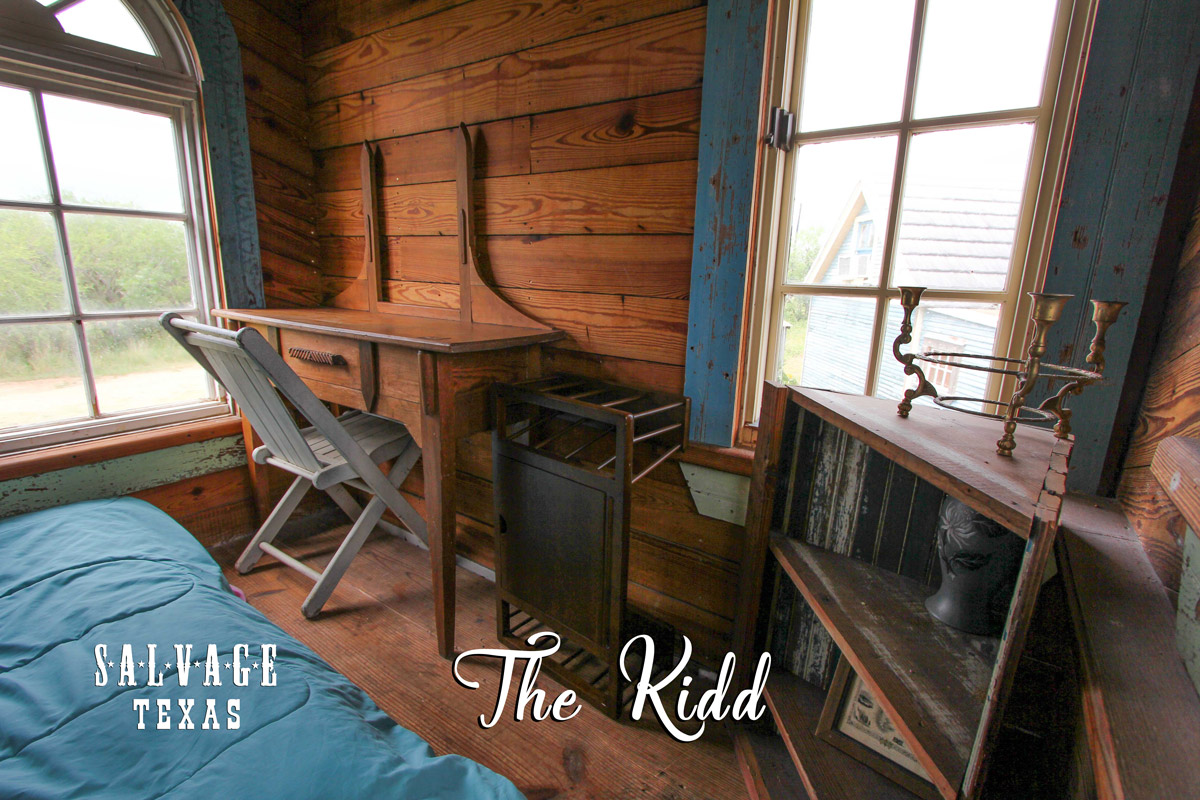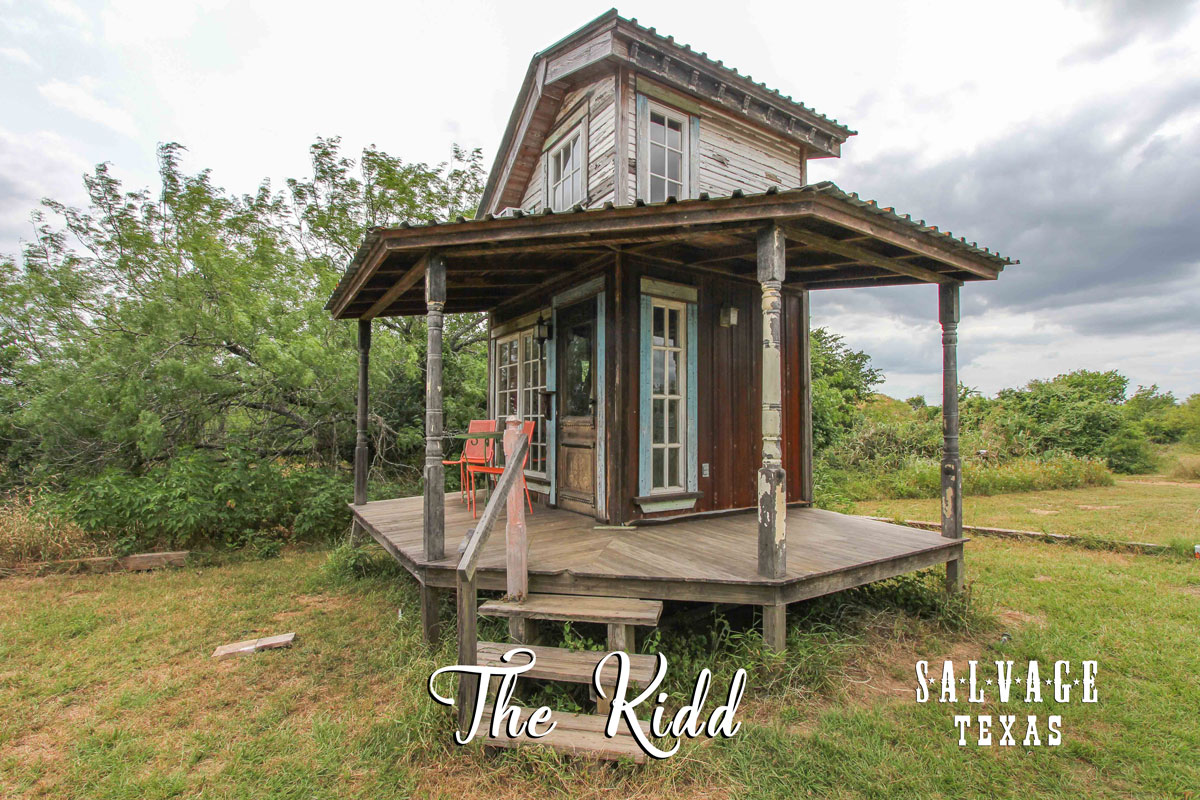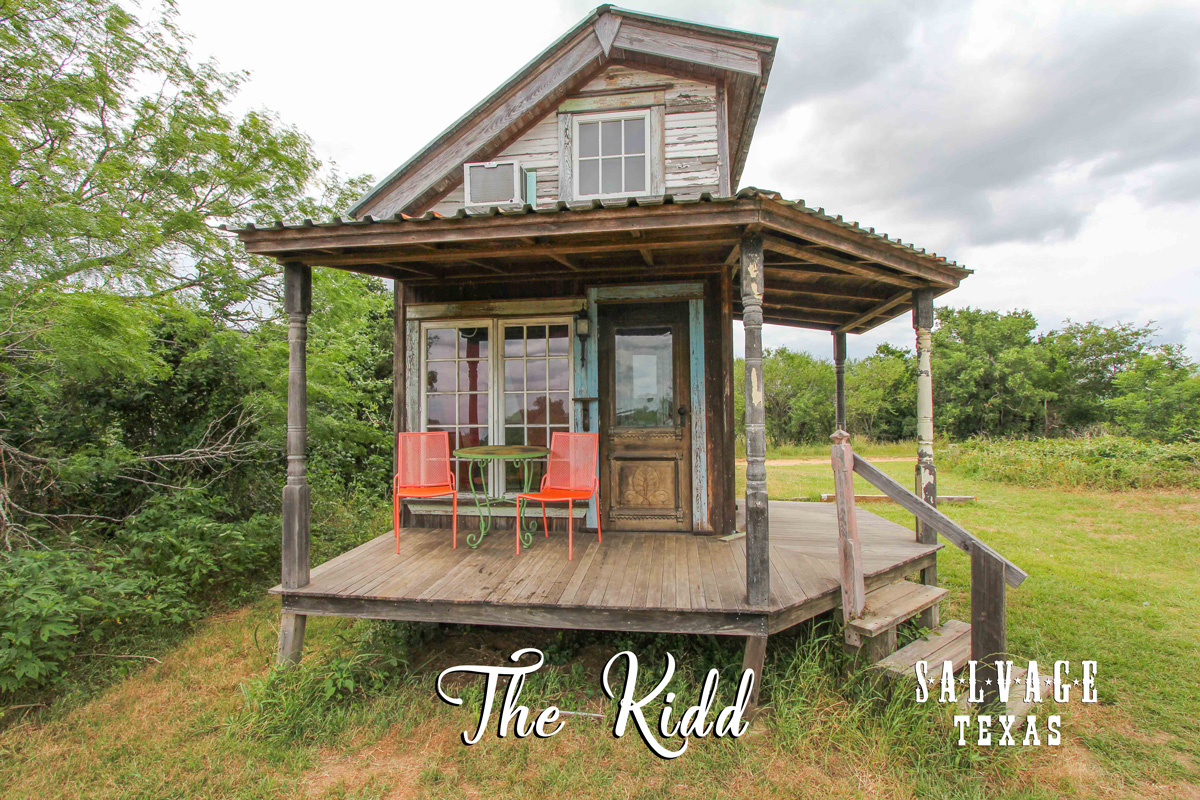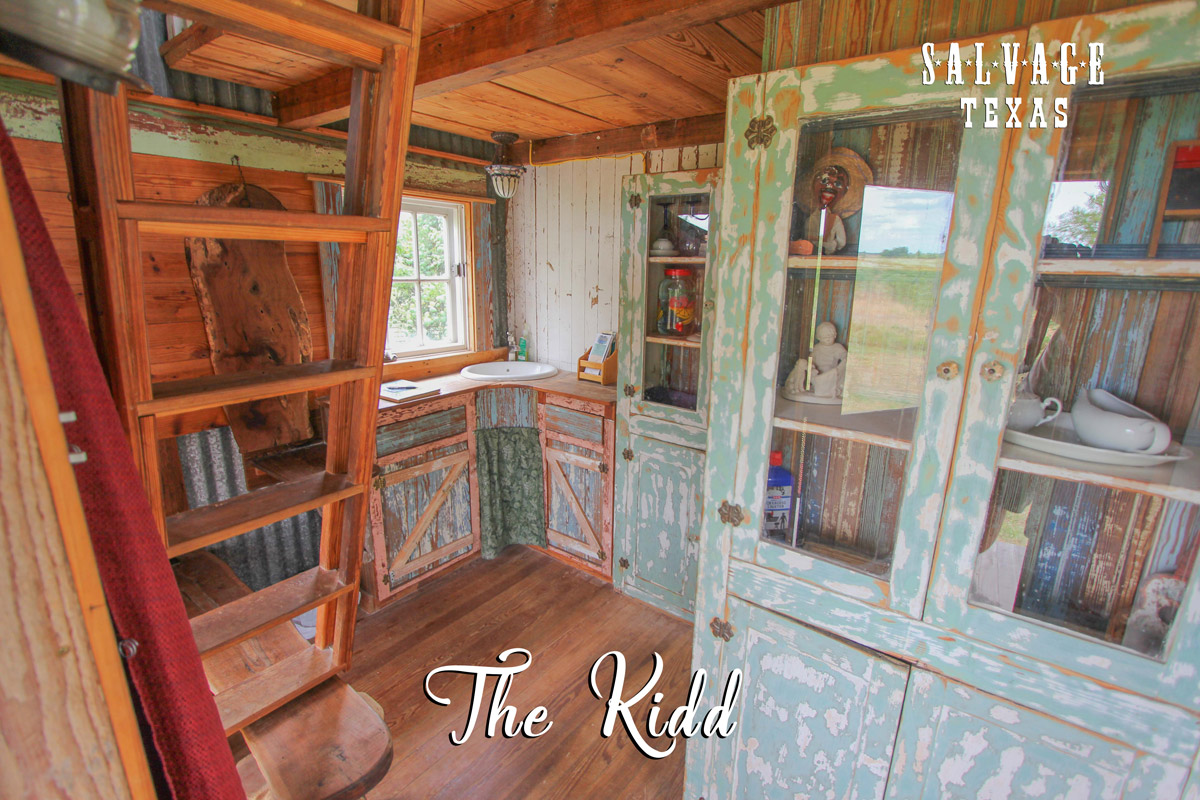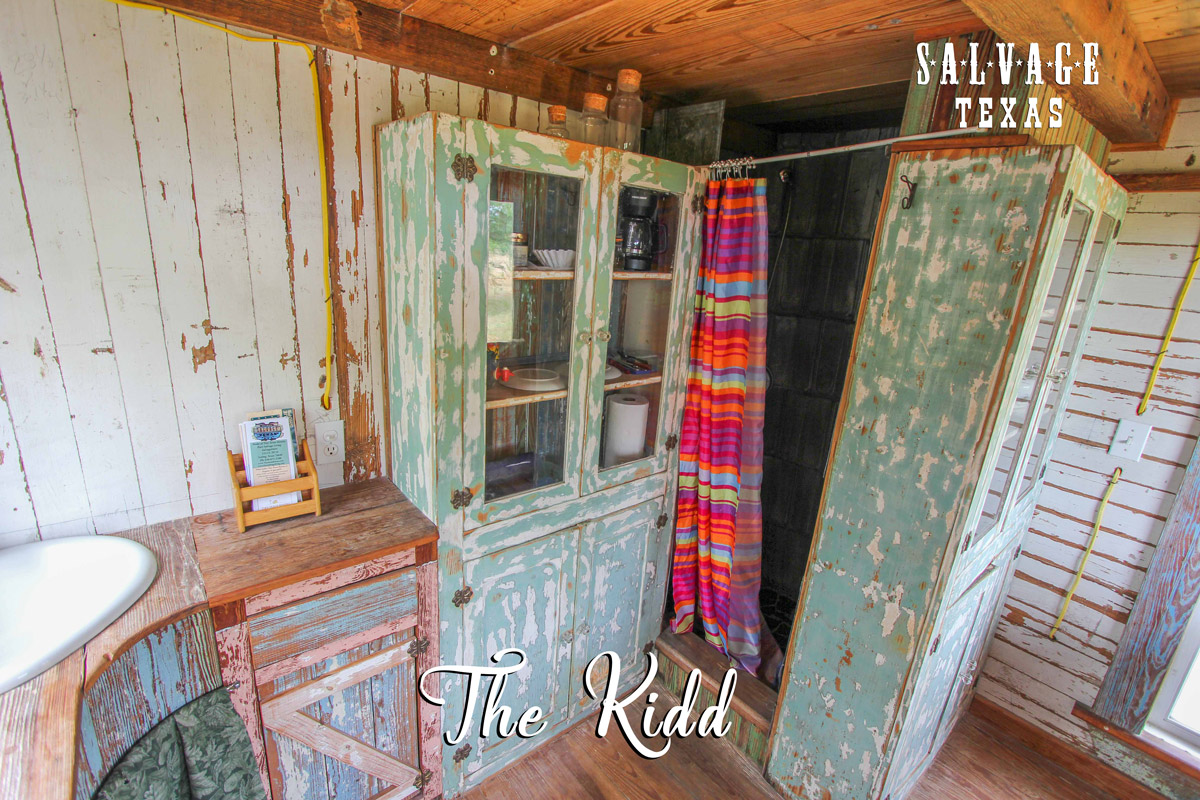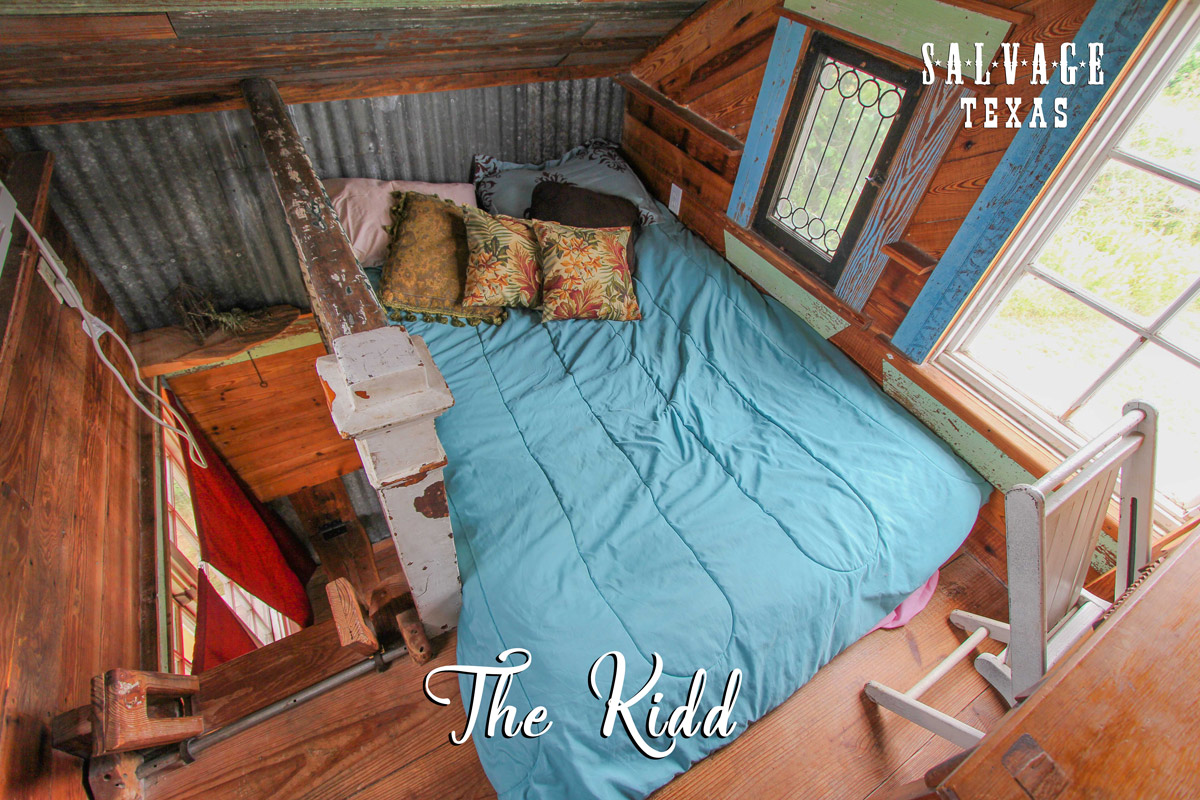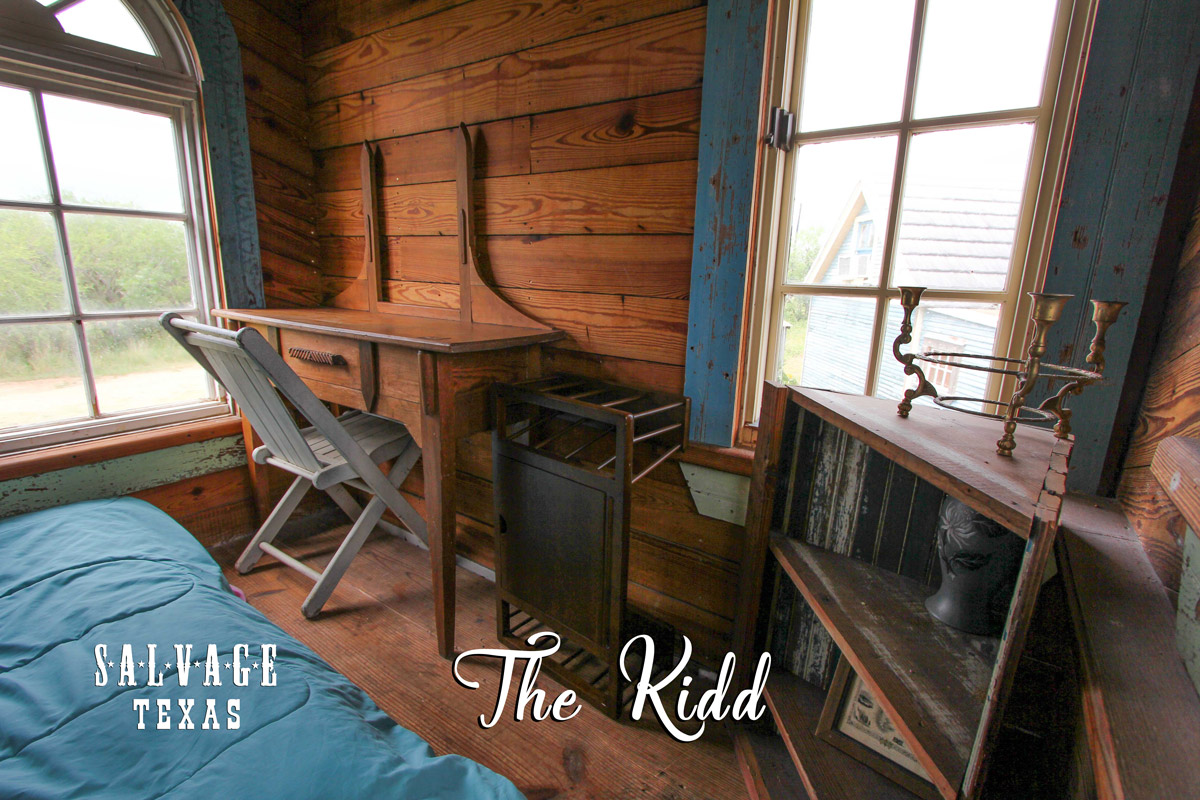 The Vicky Won is a 10'x17′ open floor plan victorian styled cottage complete with small kitchen and bathroom. The materials for the Vicky Won were salvaged from old farm houses from Kansas and Arkansas.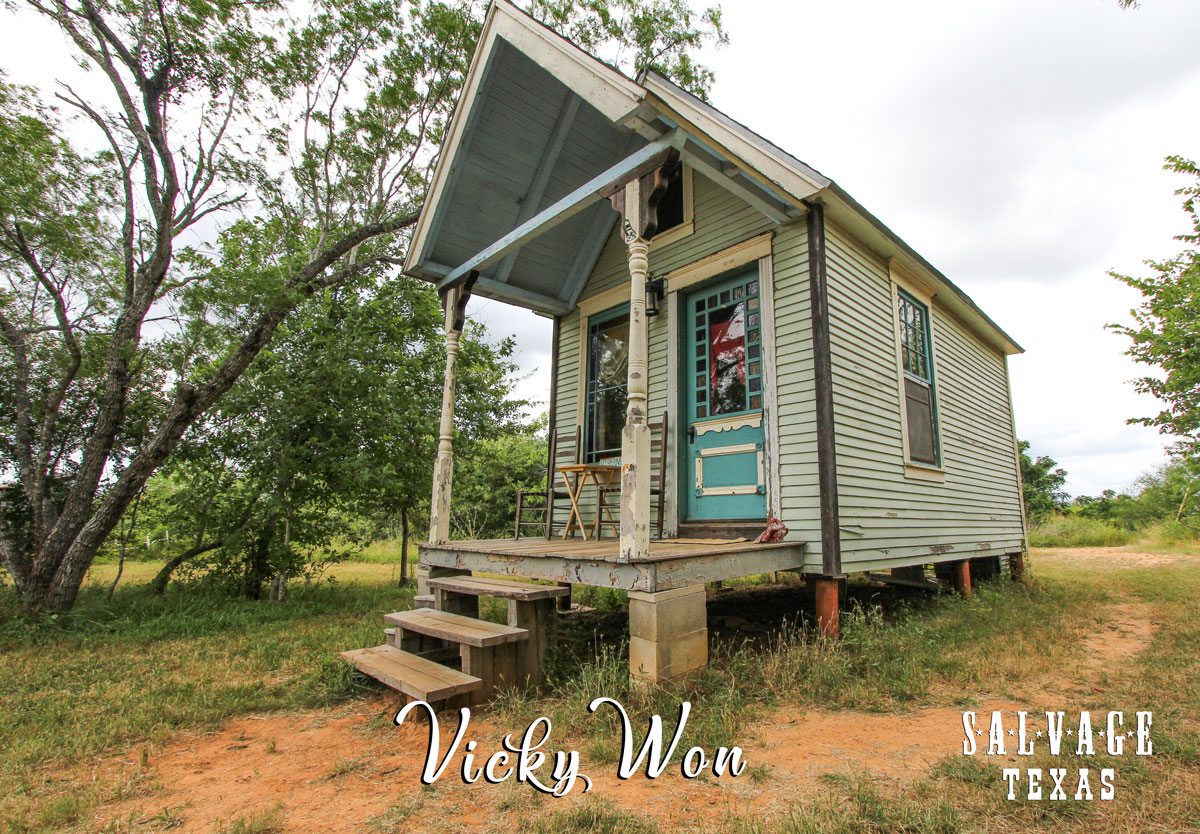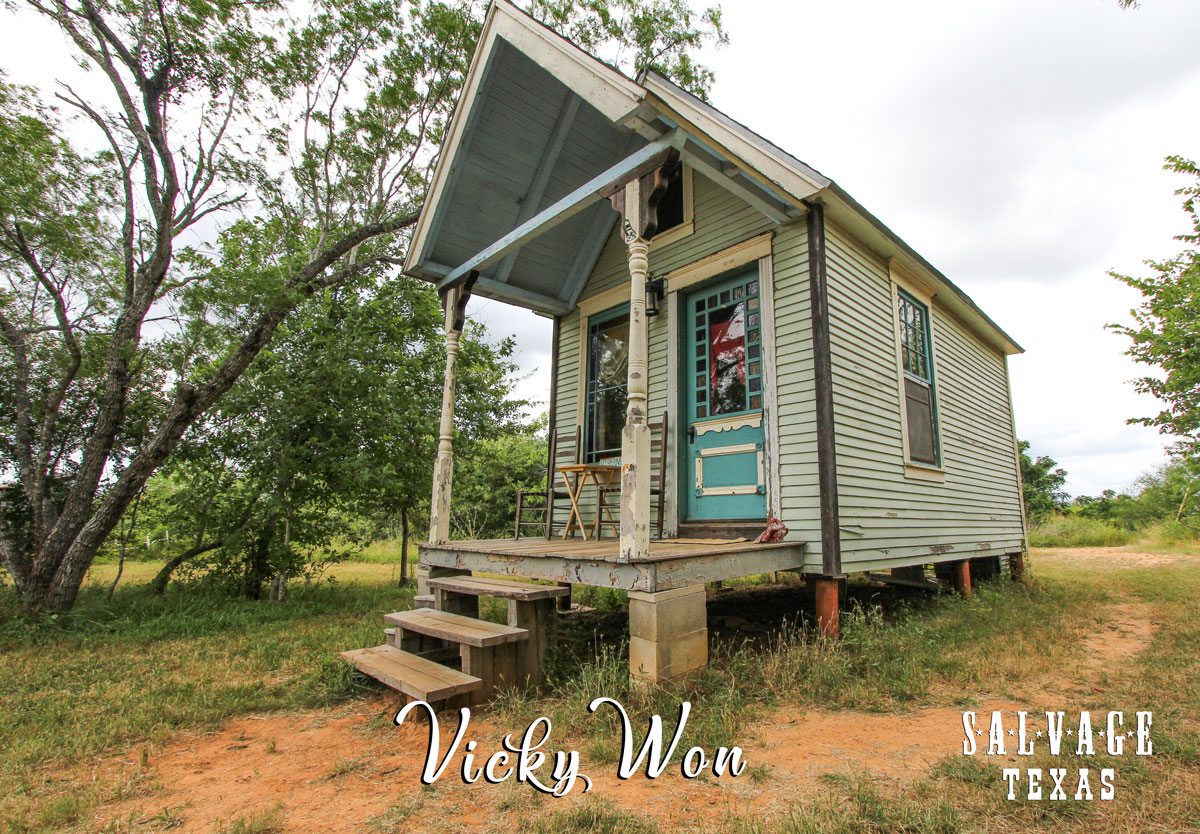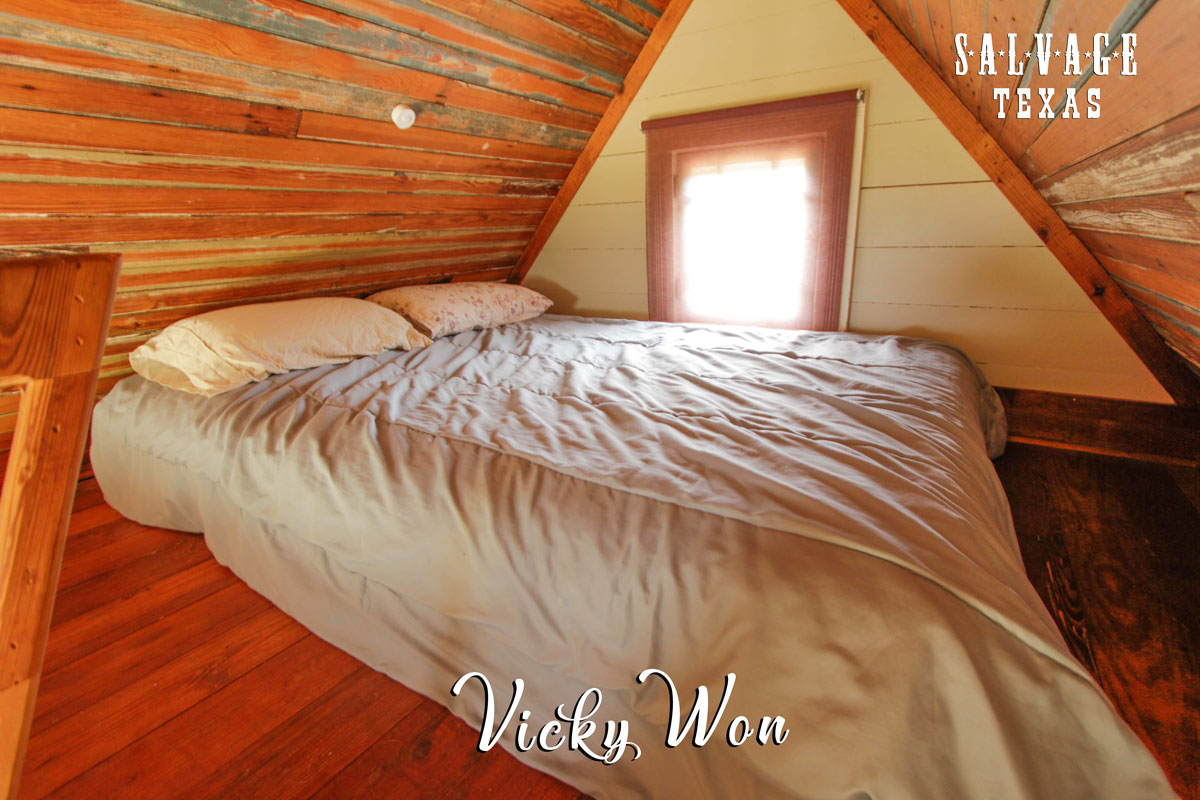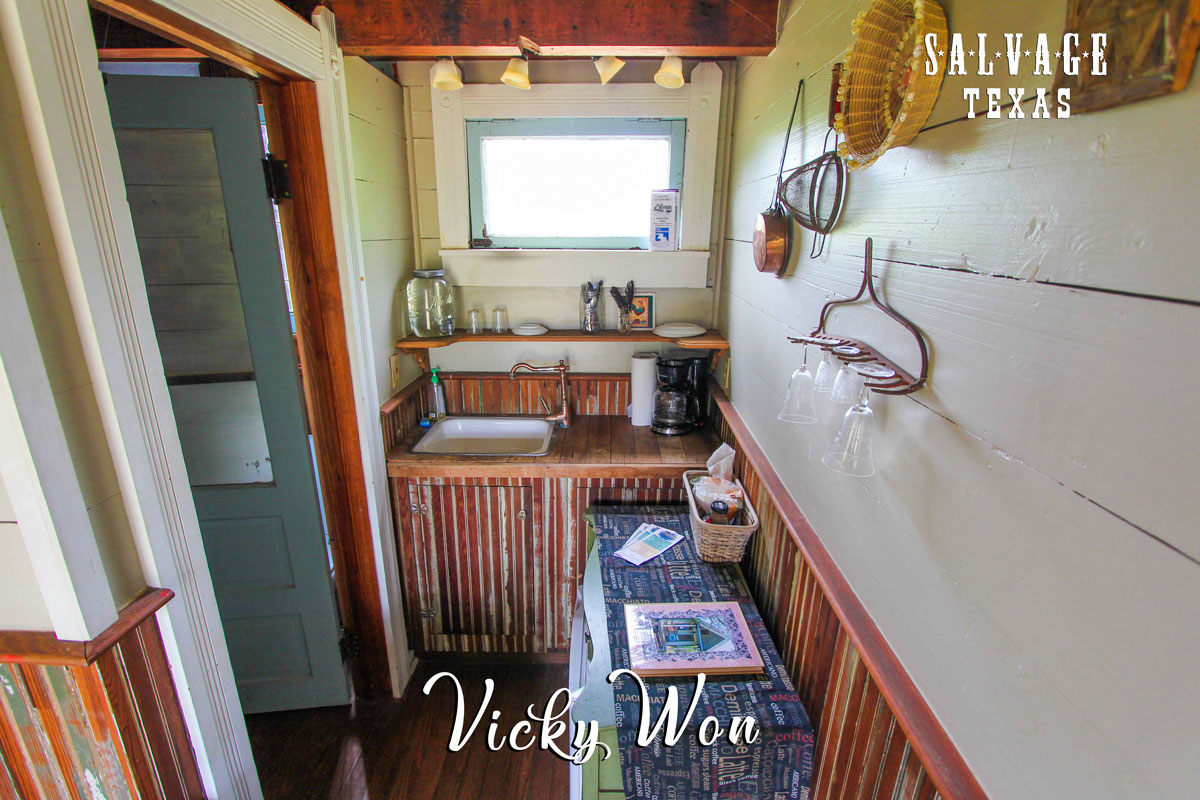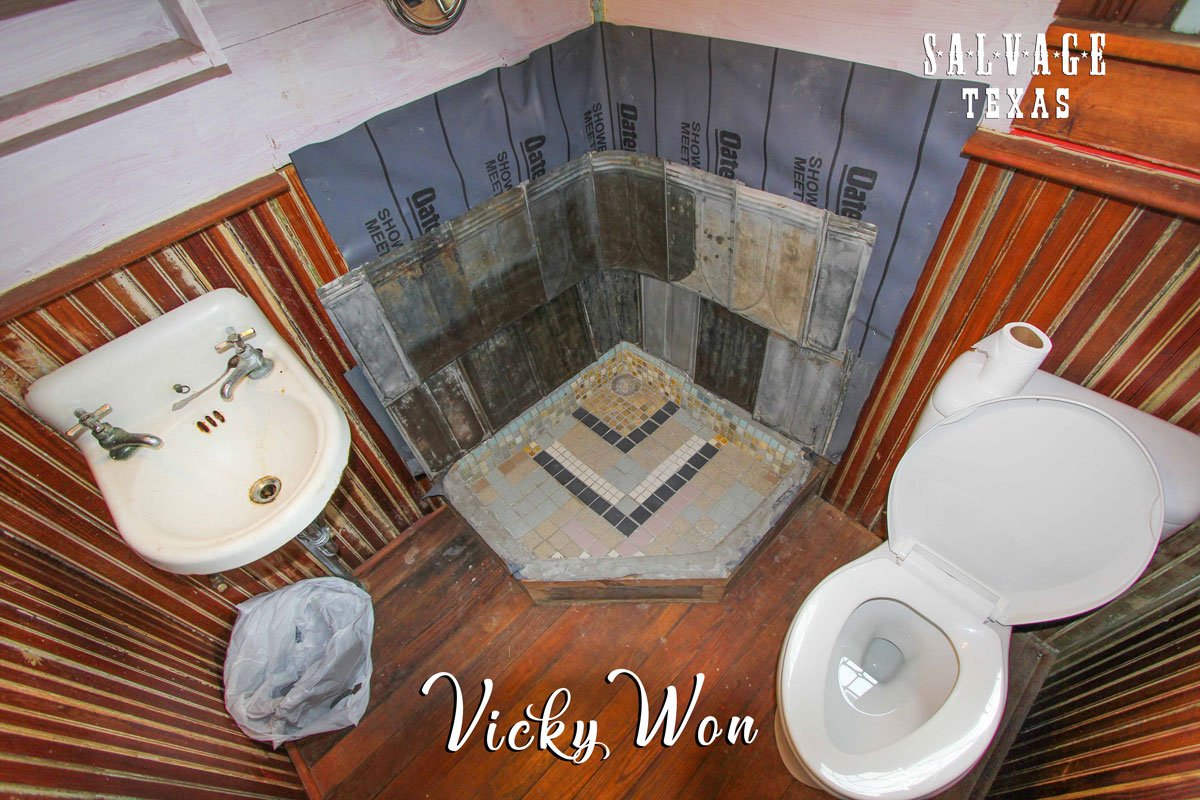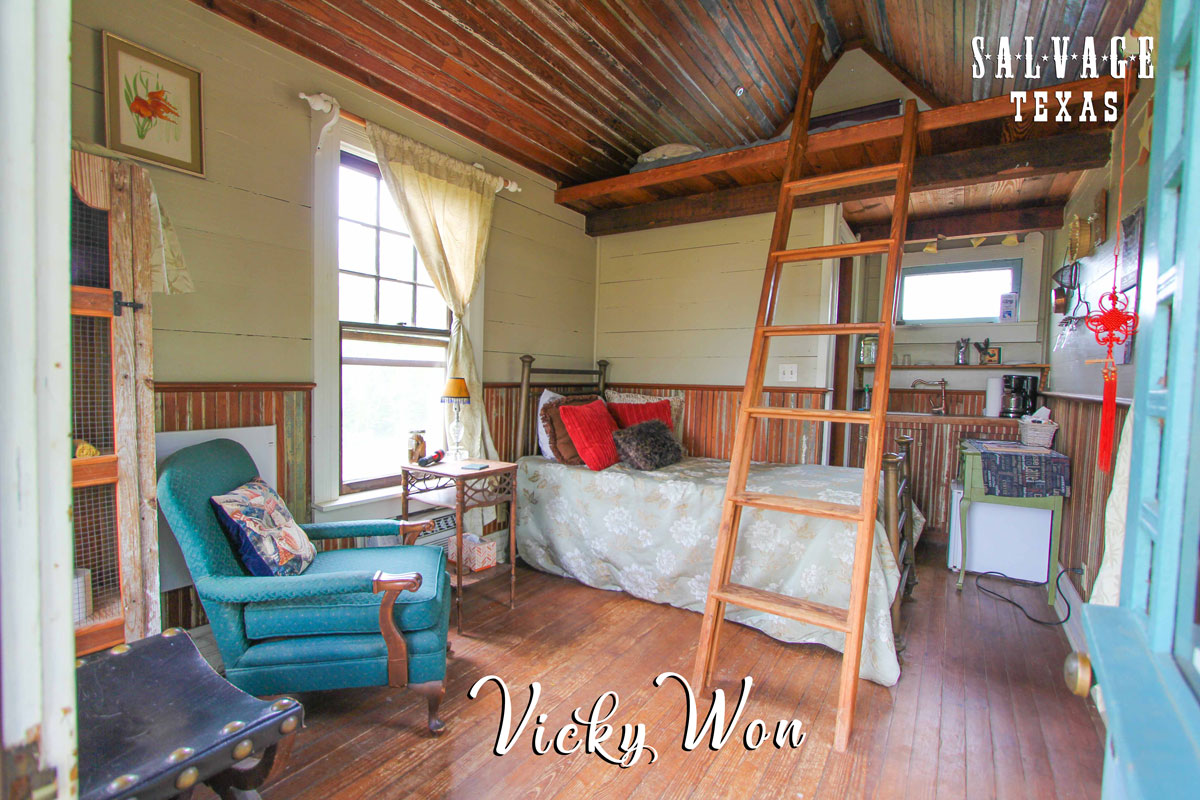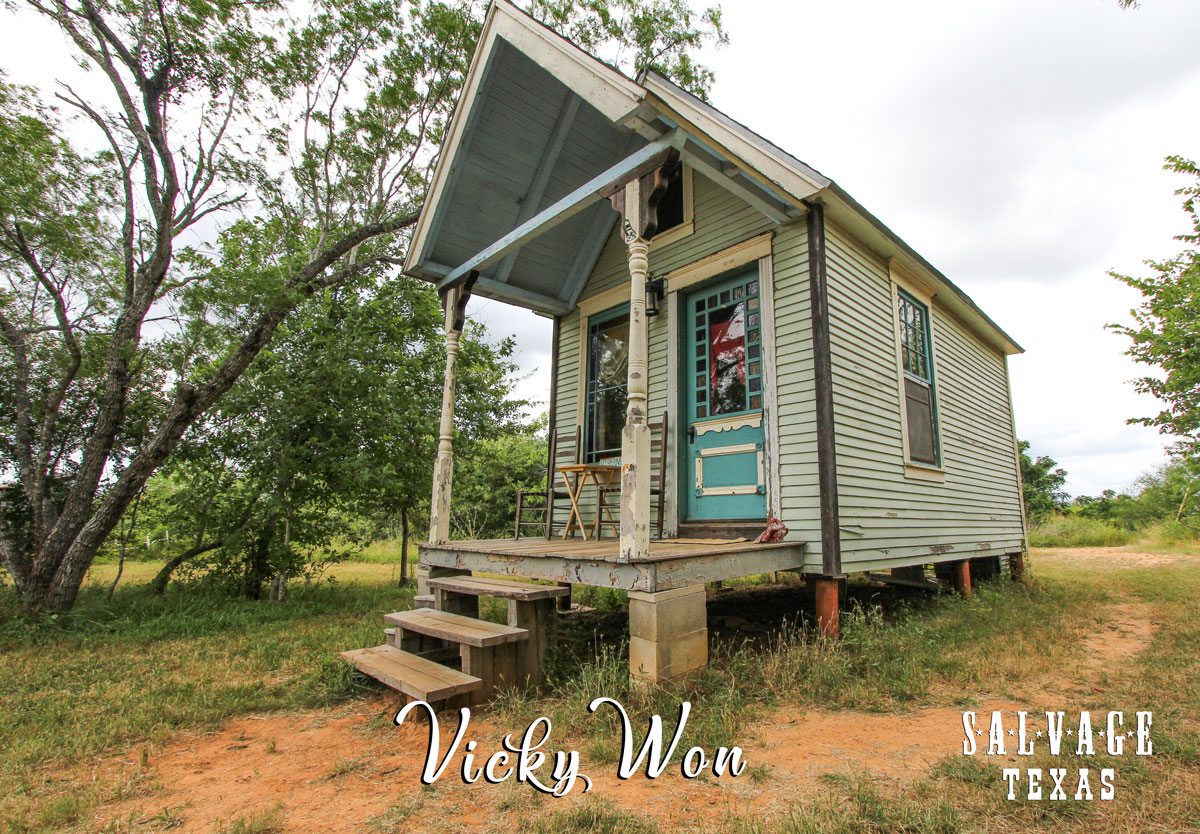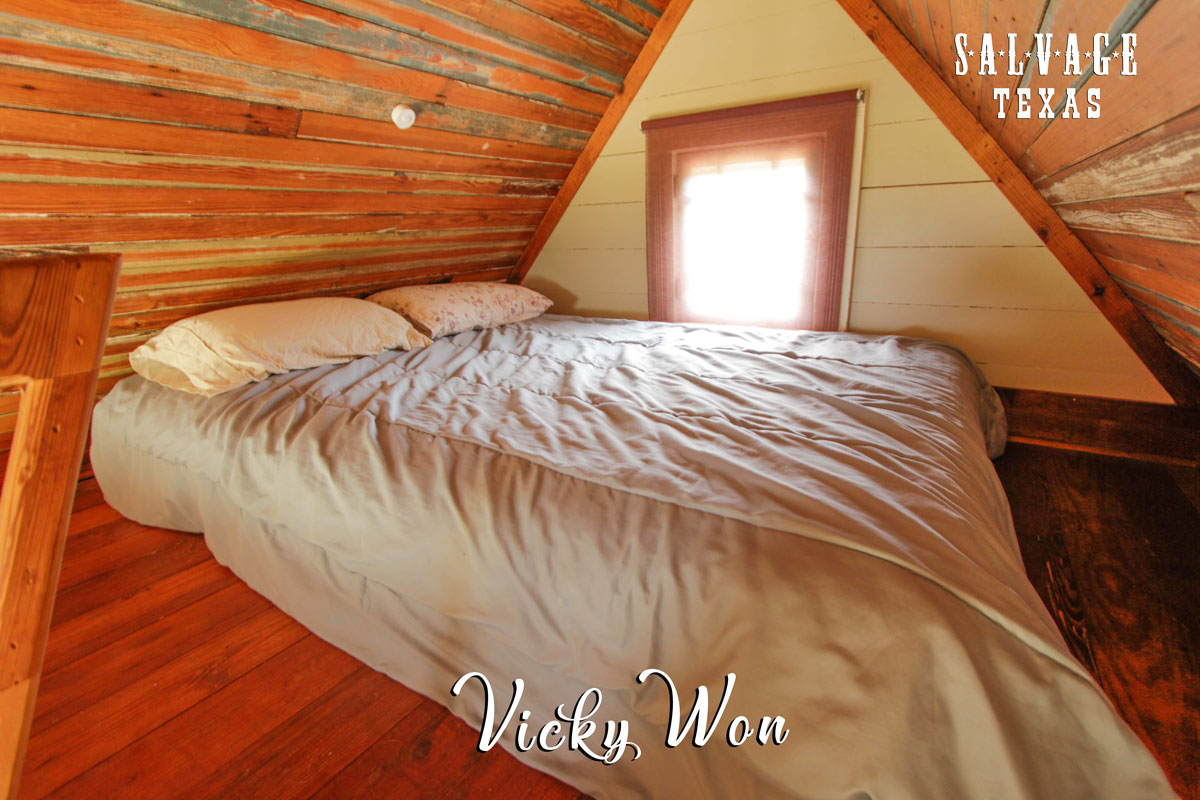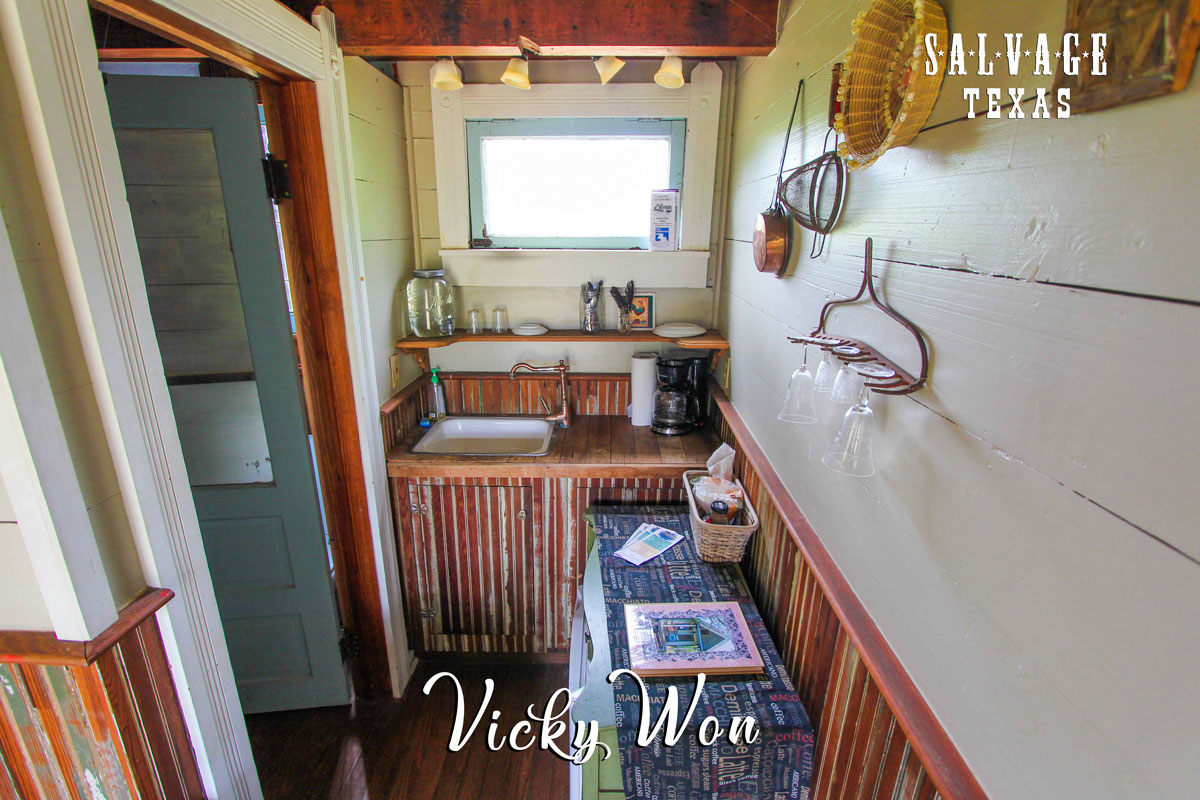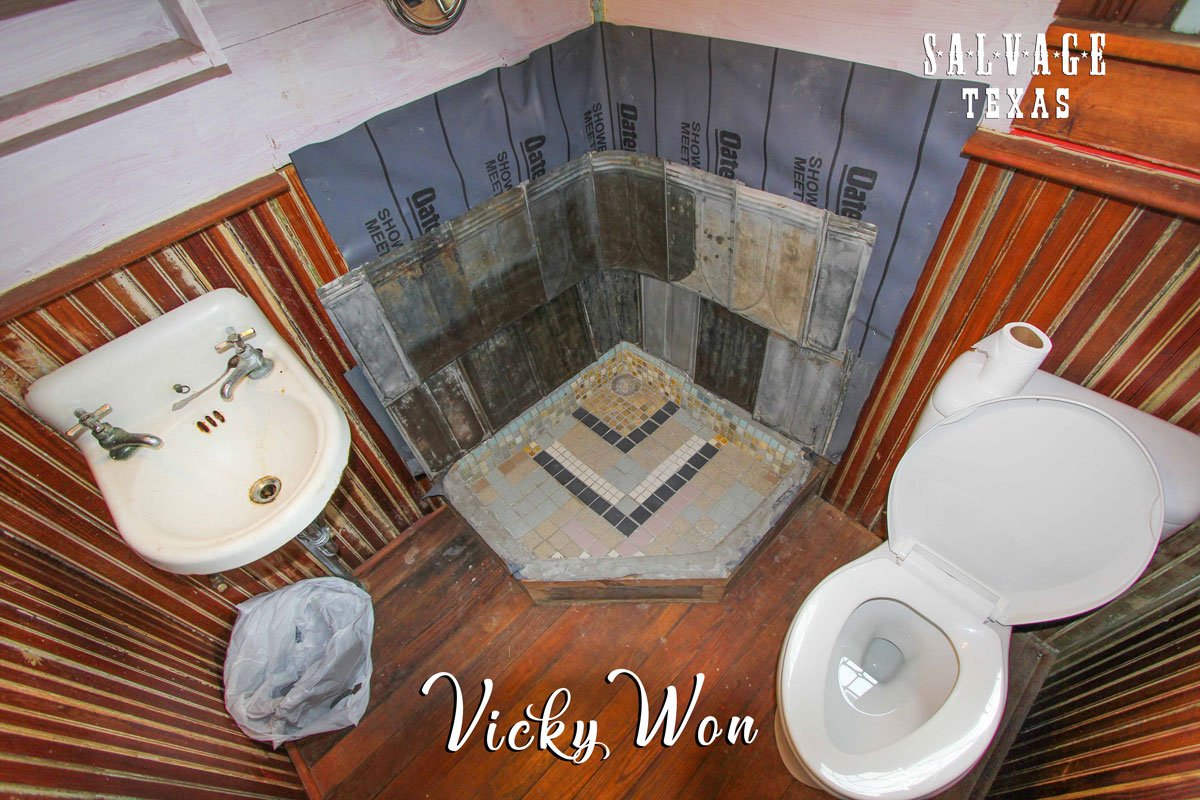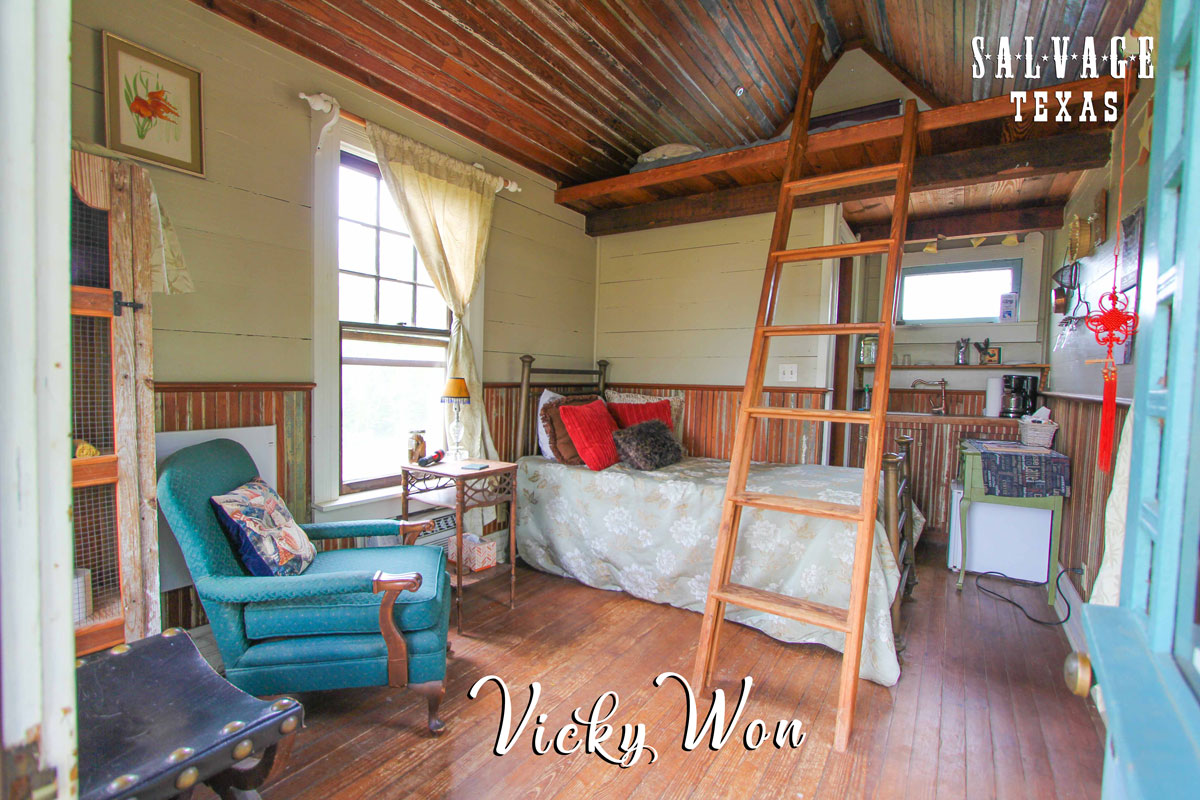 Houses Available for $30,000
The Gingered Swan is one of our favorite tiny and artistic designs. It has an 80 sq. ft. footprint downstairs and a 70 sq. ft. space upstairs.
There is space to build out a bathroom on the porch, and includes a kitchen and upstairs porch.
The materials for the Gingered Swan came from the Ugly Duckling Salvage Mining Bootcamp in Luling Texas. We tore down an old house and used those exact materials to build the Gingered Swan a few months later.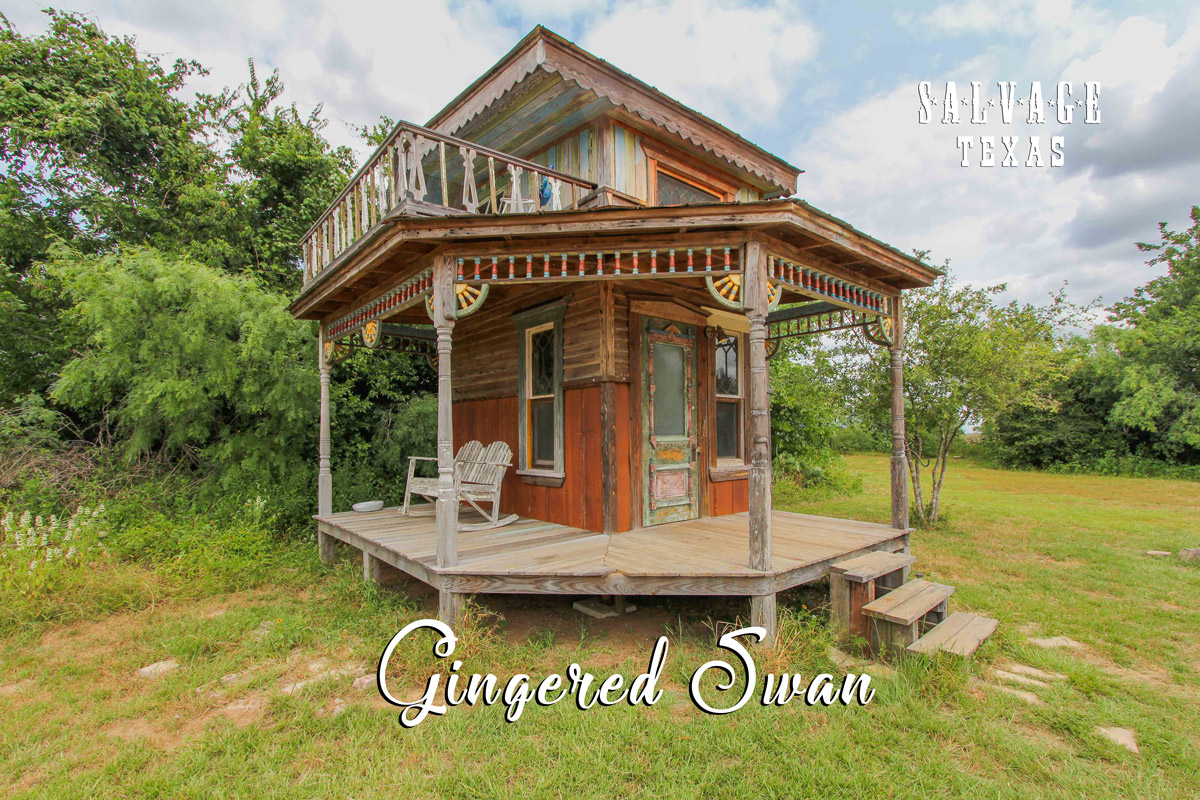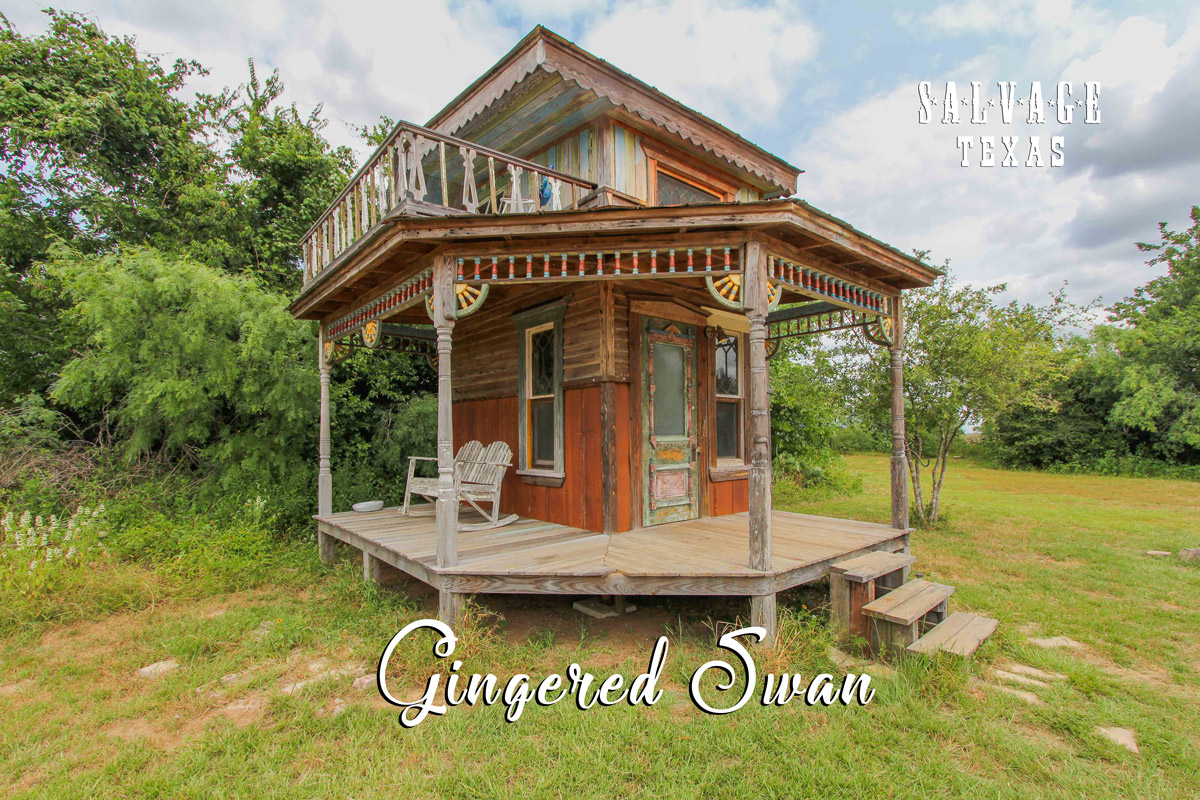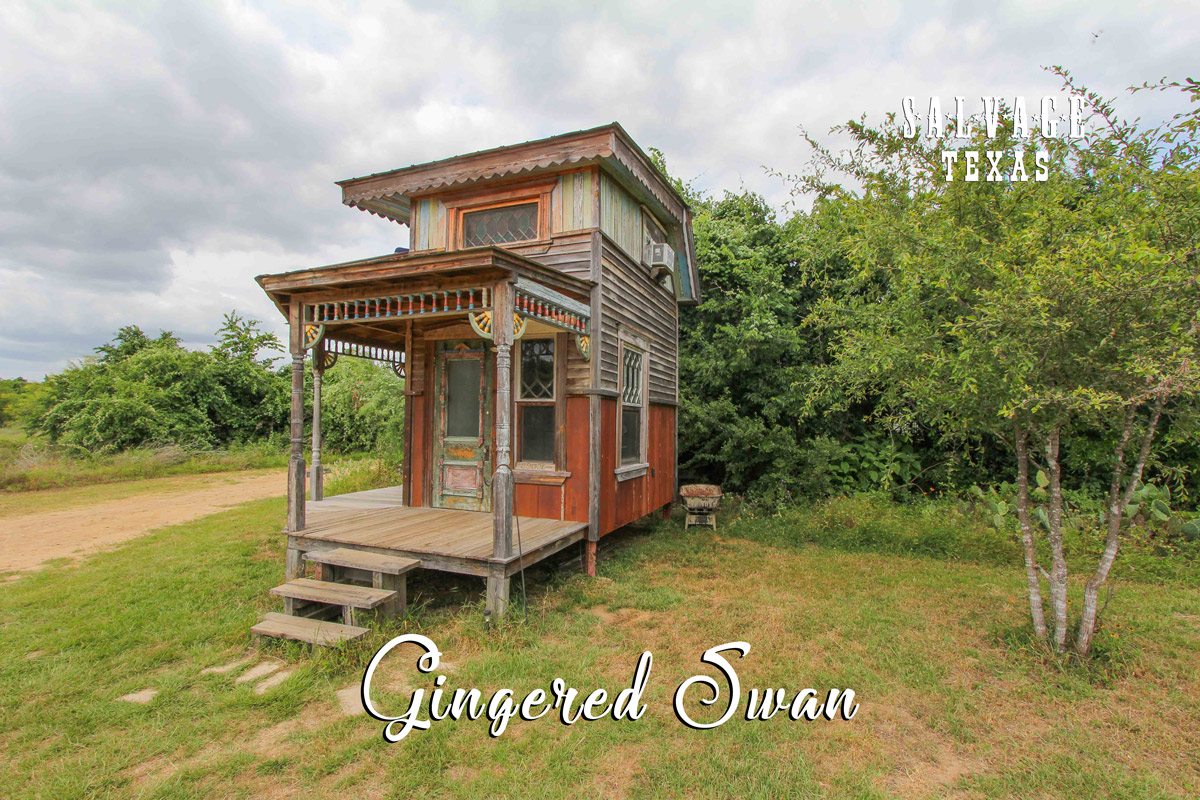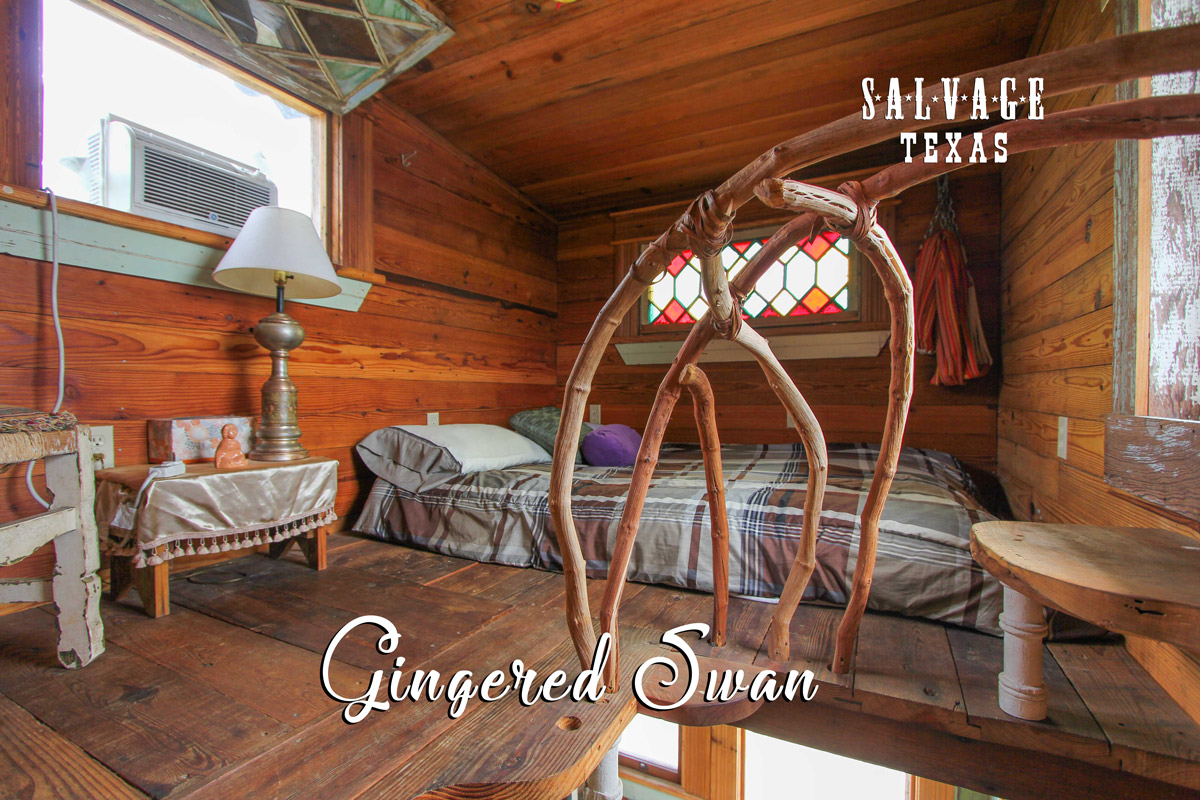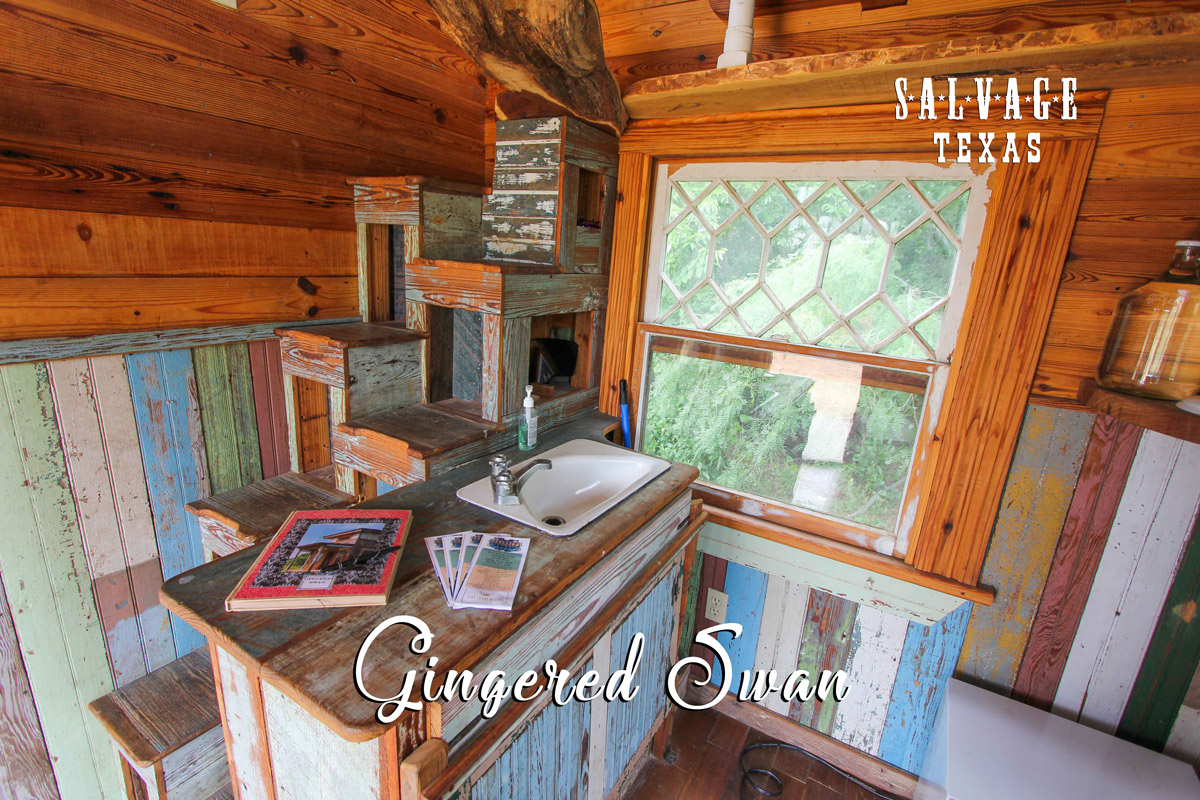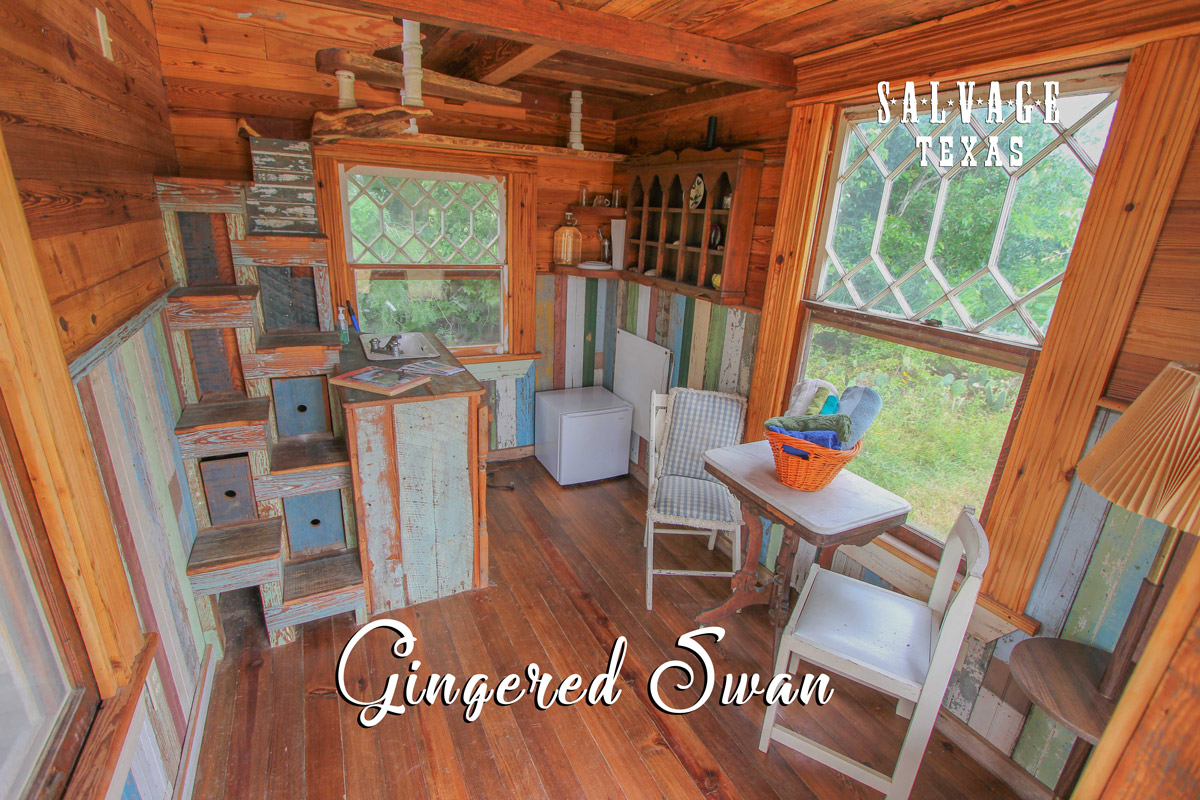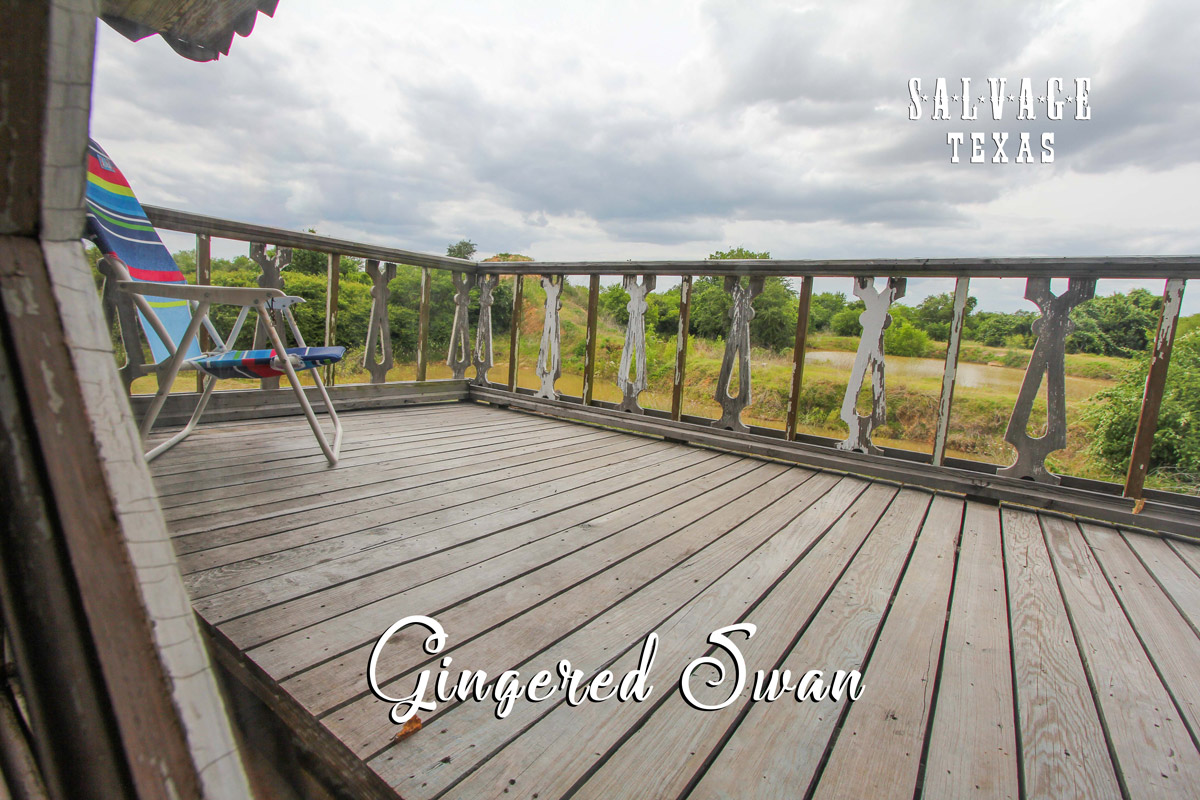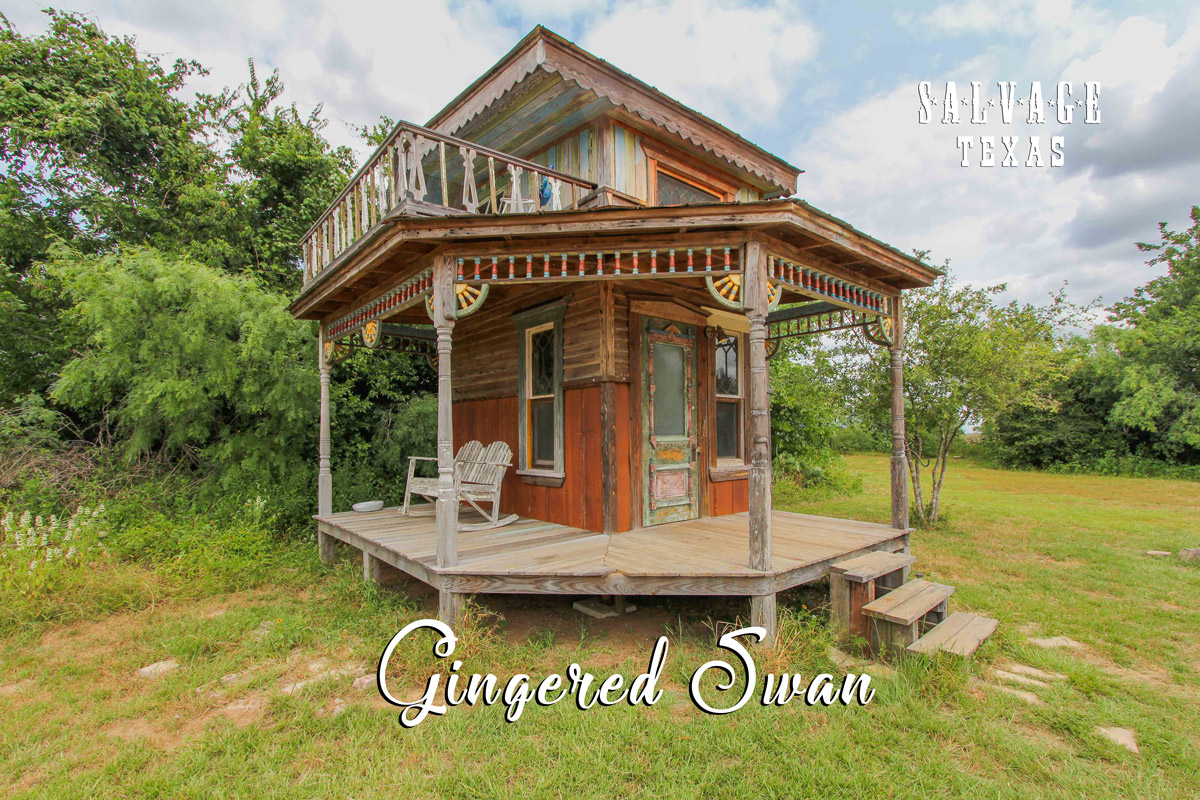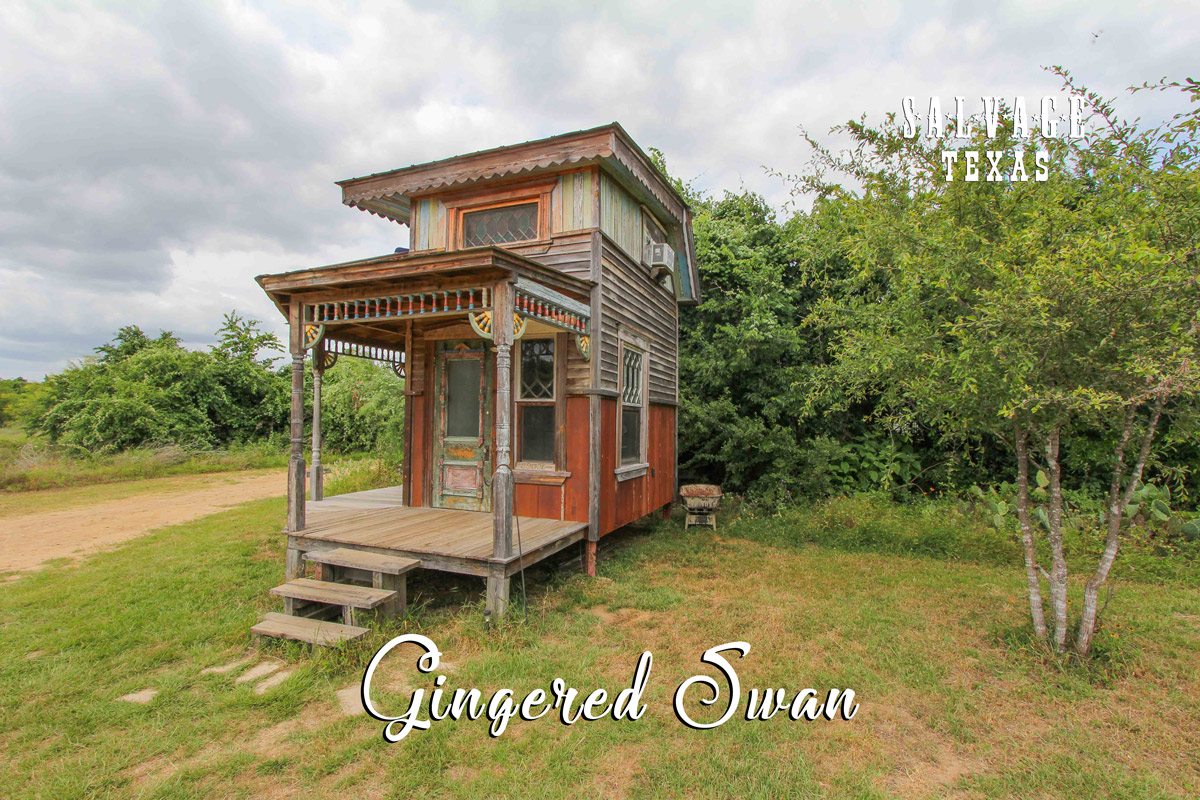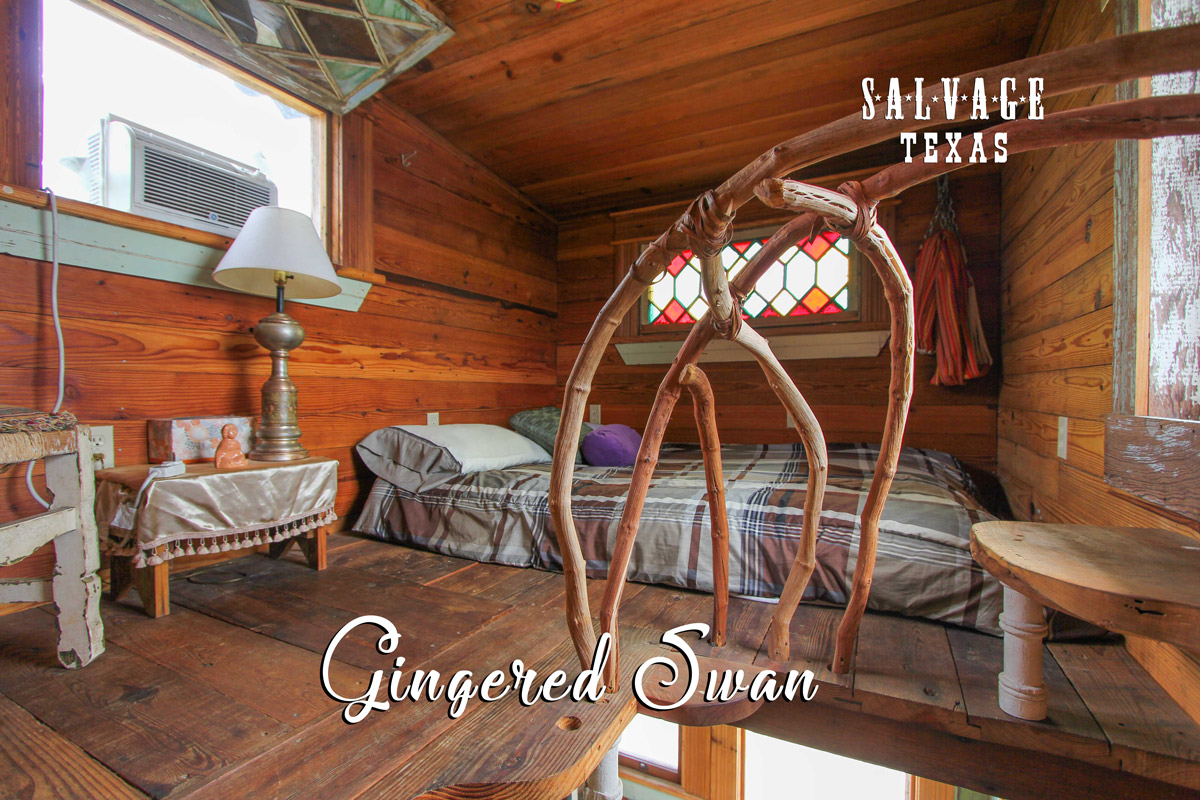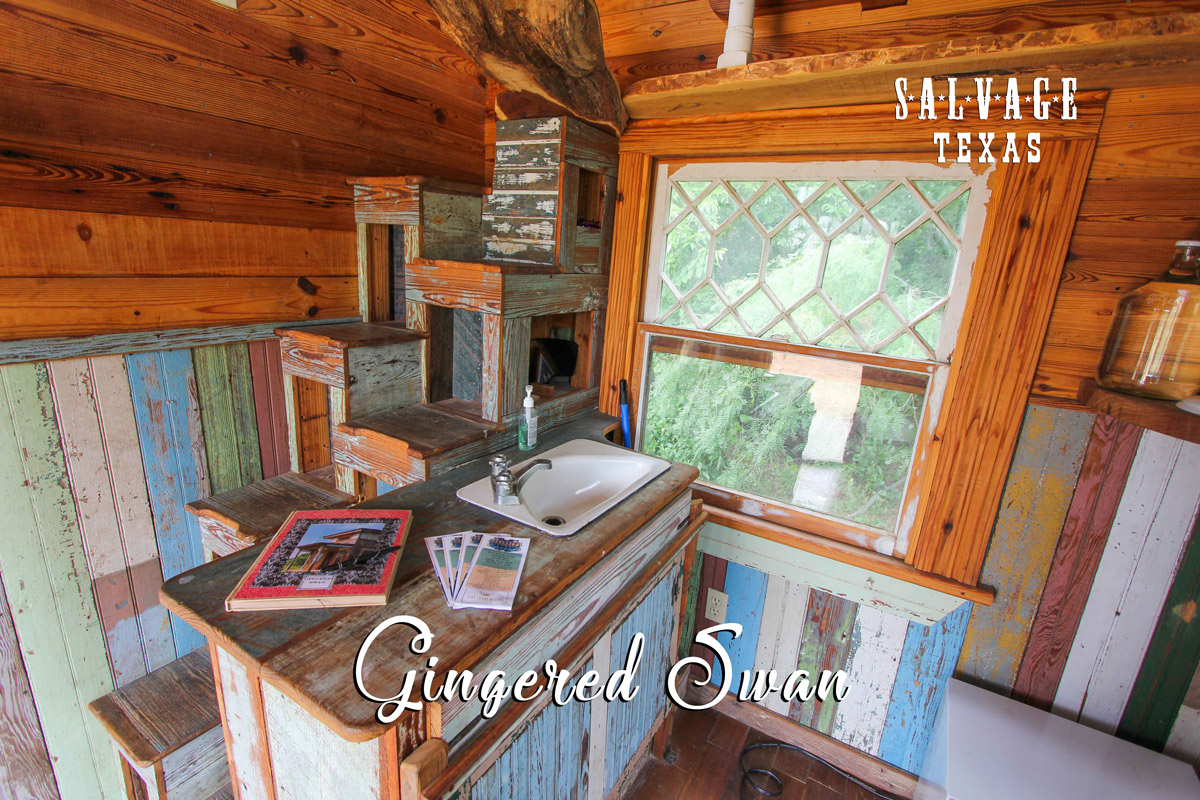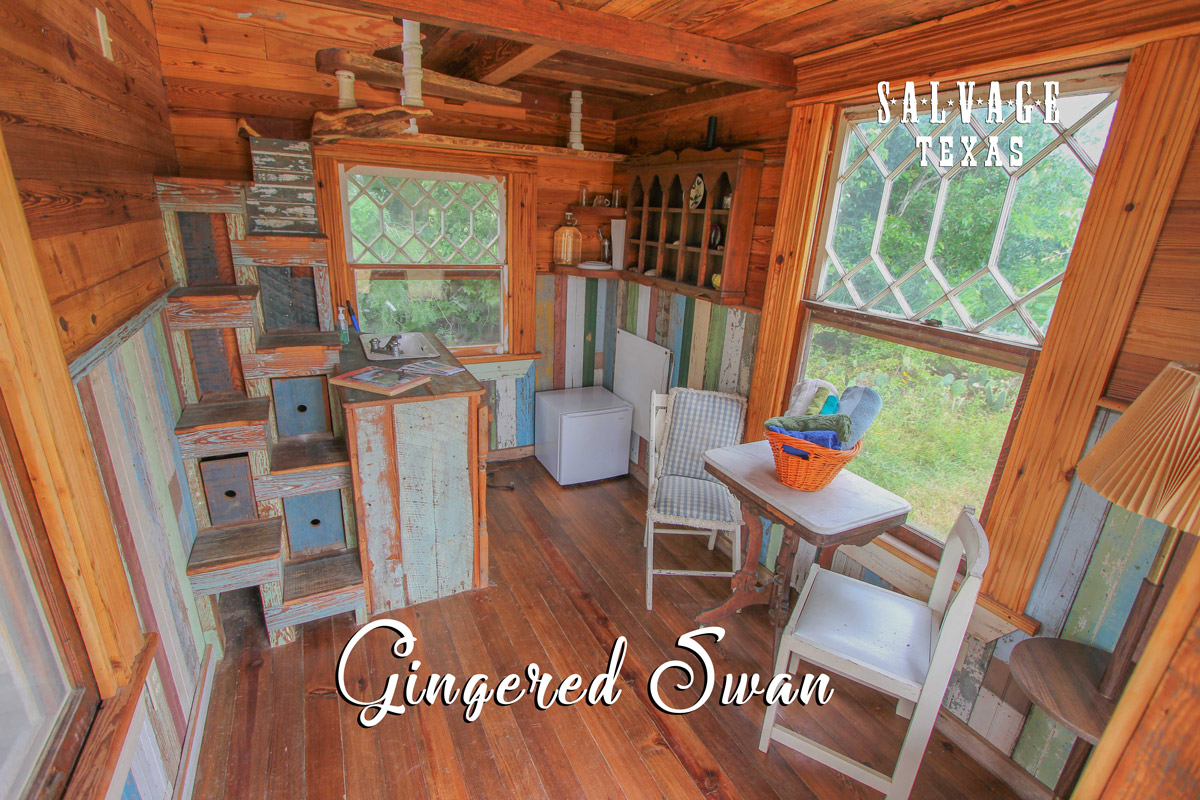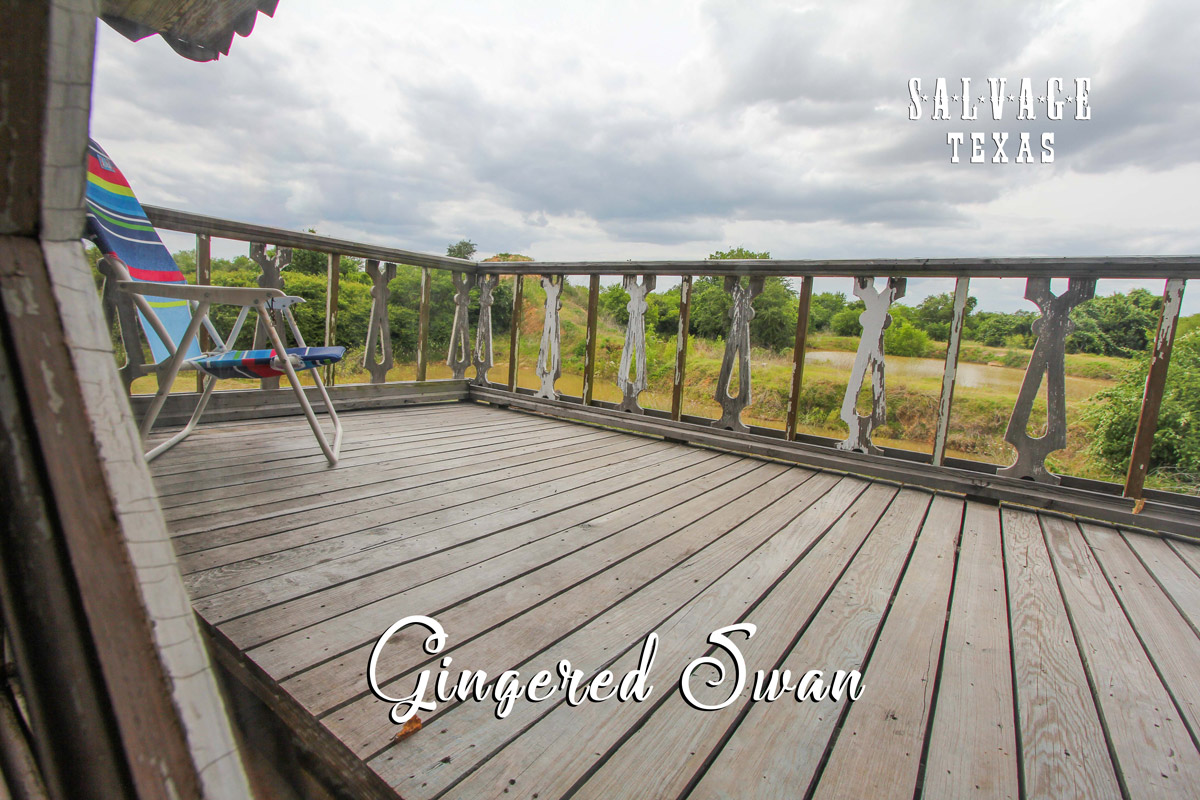 House Available for $45,000
The Gypsy Two is still being built out in Manifestation Bay, but was constructed to its current state by students during a building workshop. The downstairs is 11′ x 15′ and the top floor measures 11′ x 23′
For investors, the price will include us finishing the build out and moving it to a location on our property to begin pulling in revenue as an air bnb.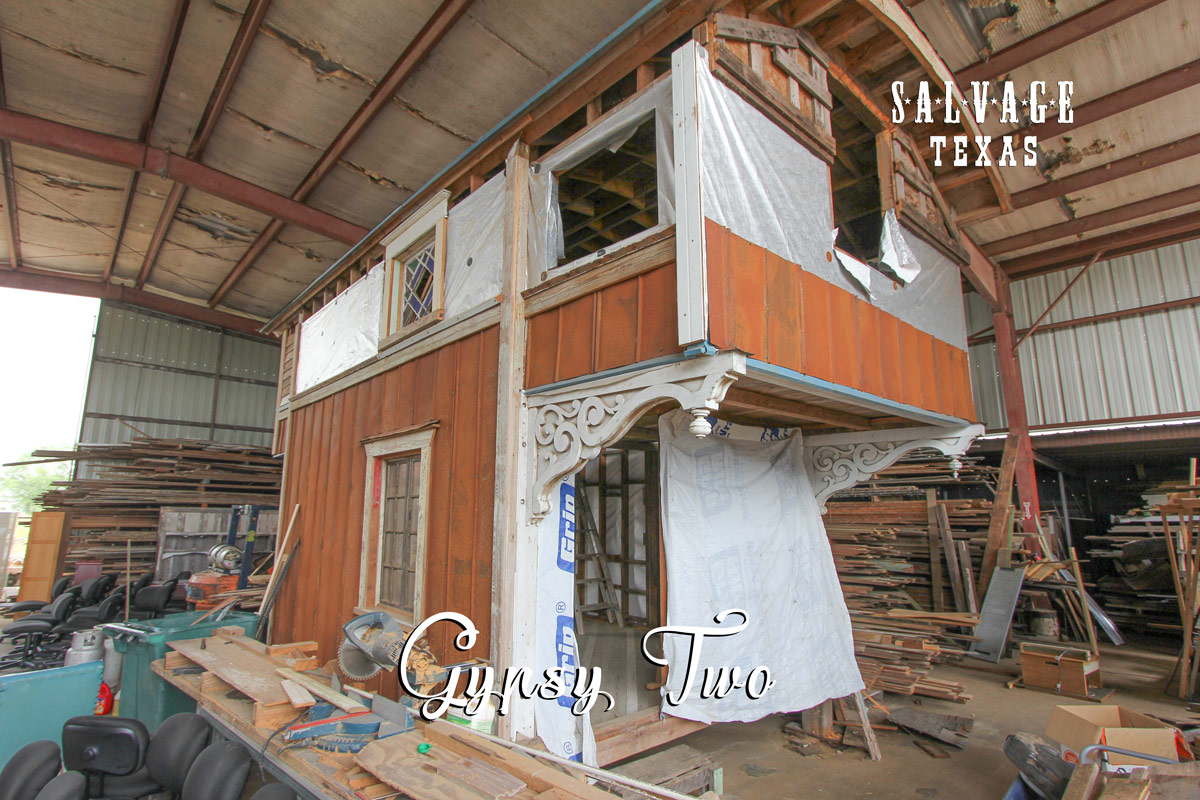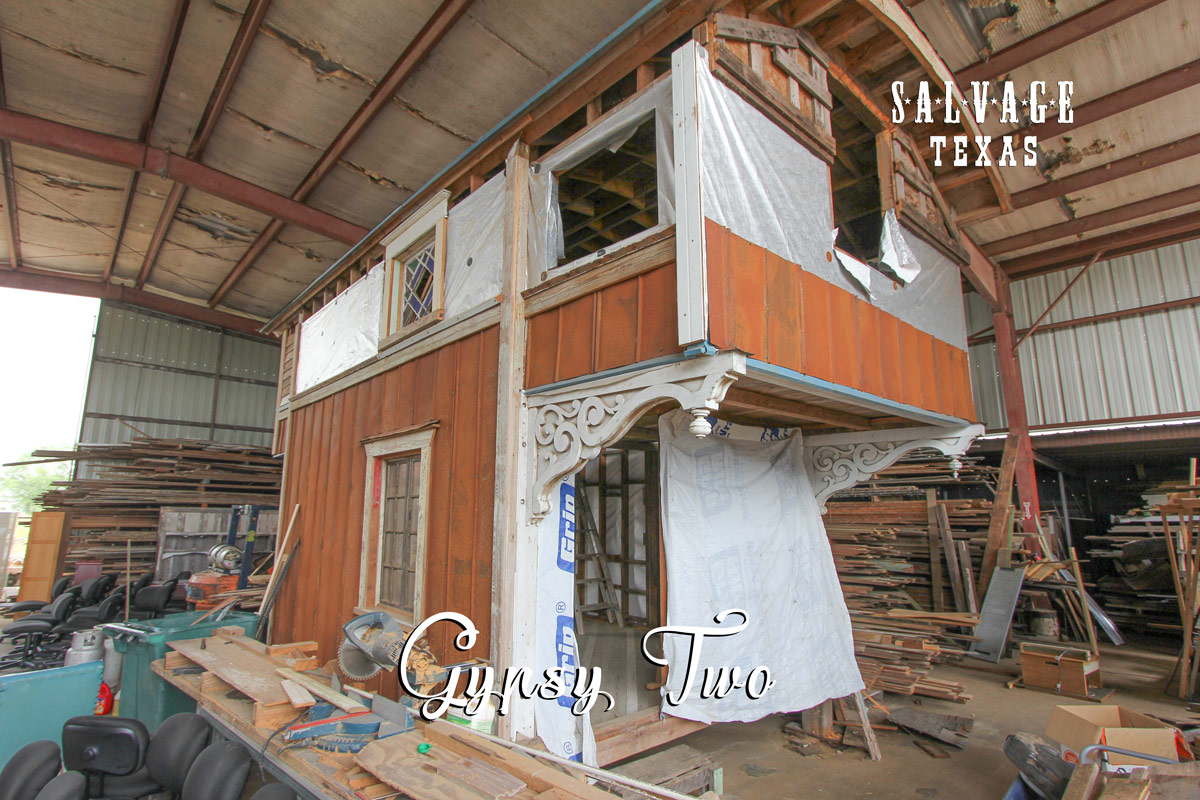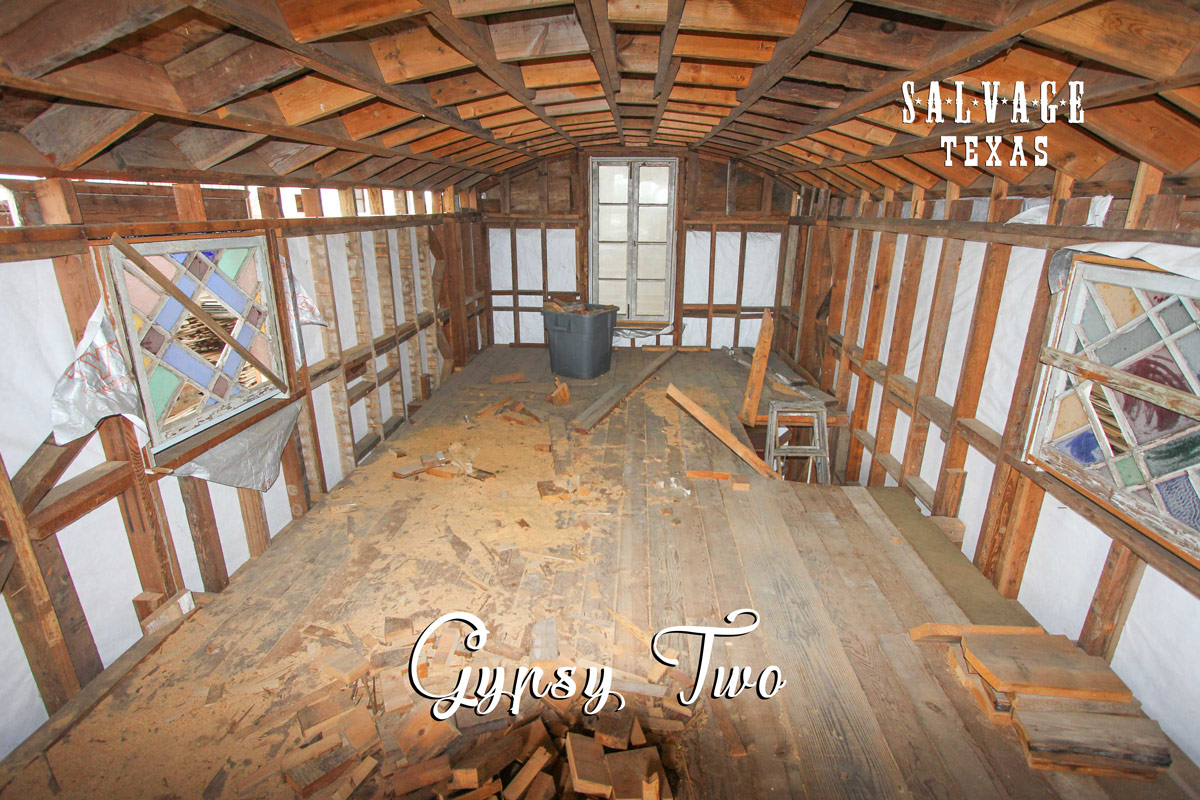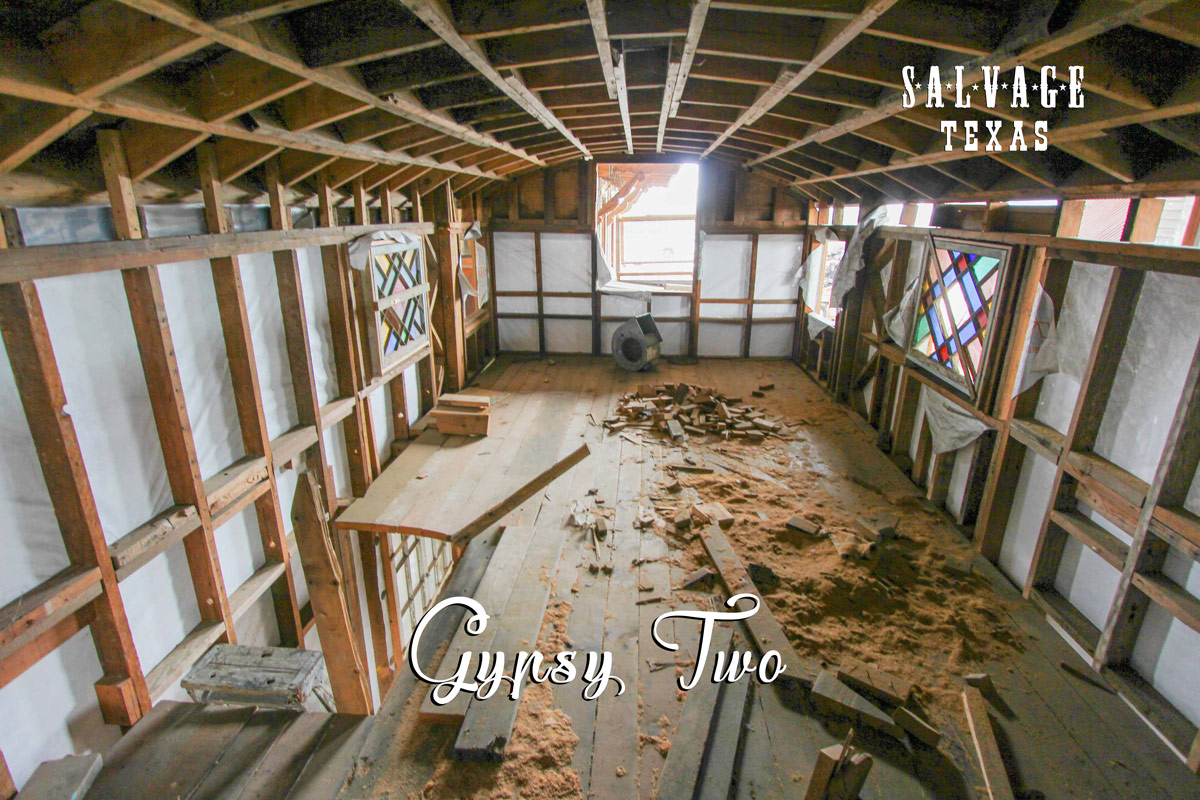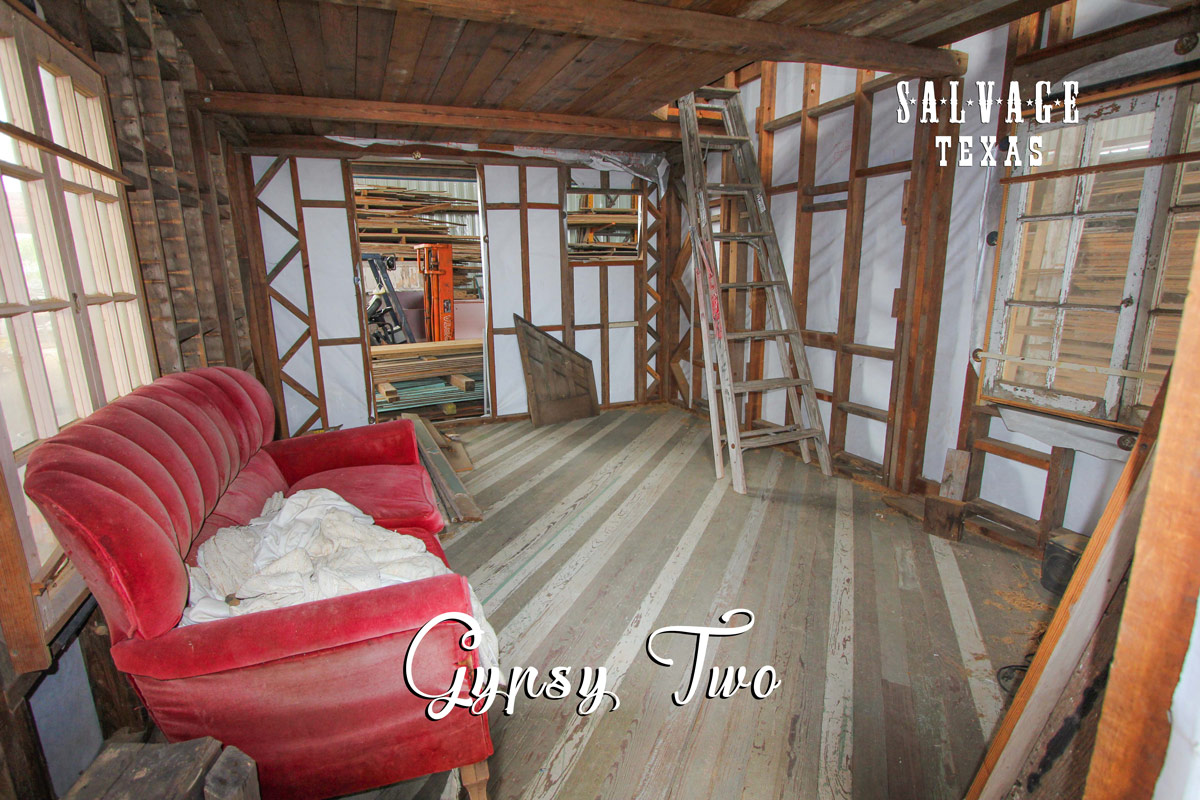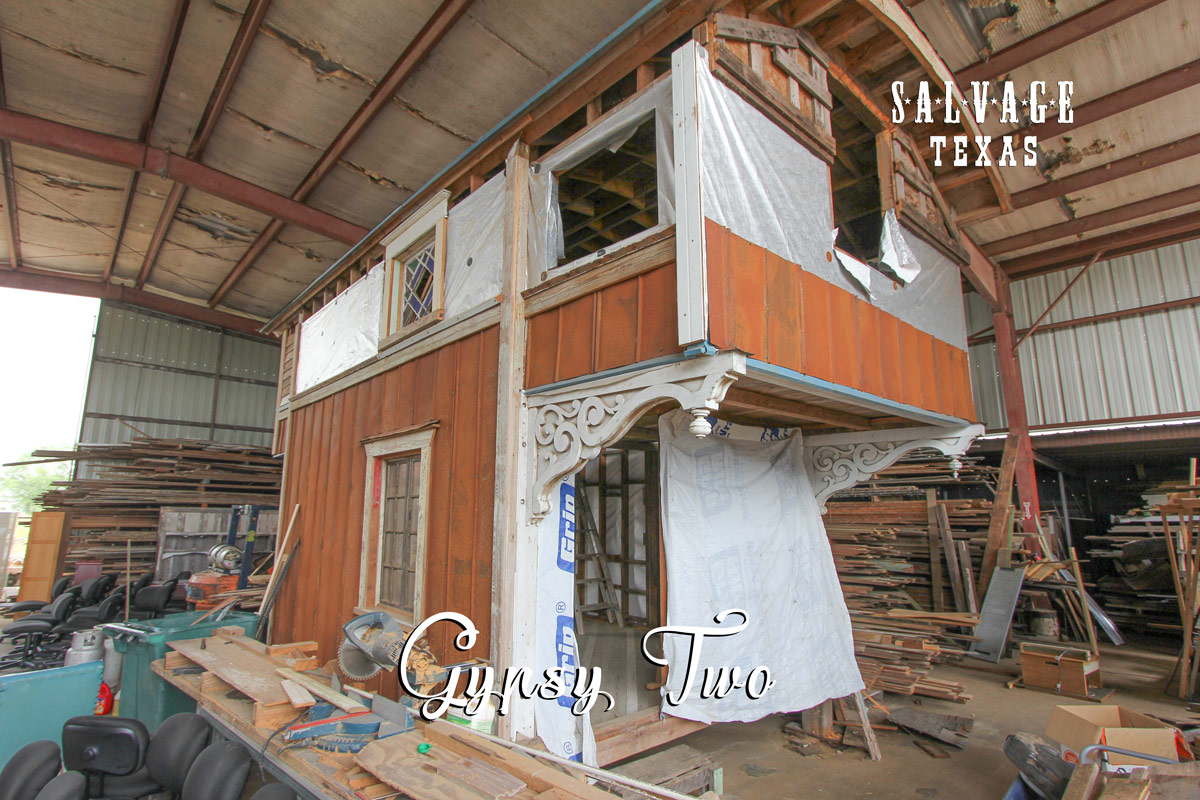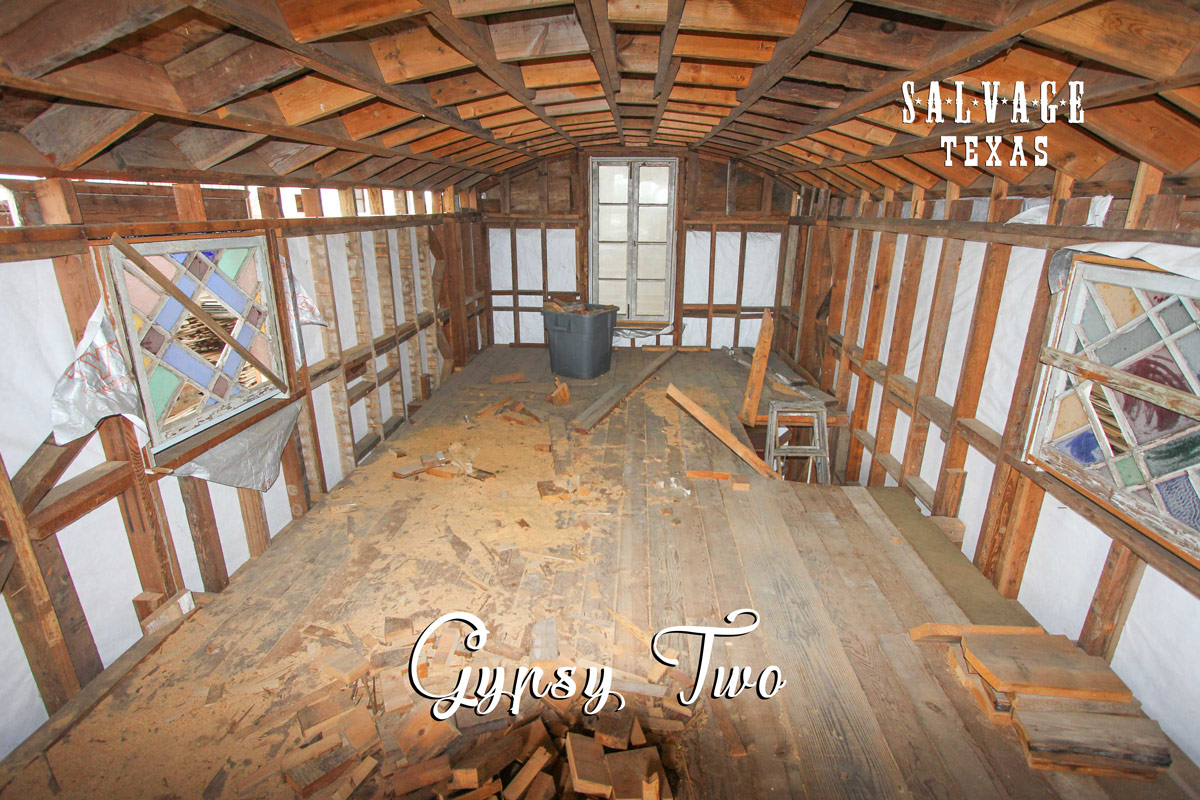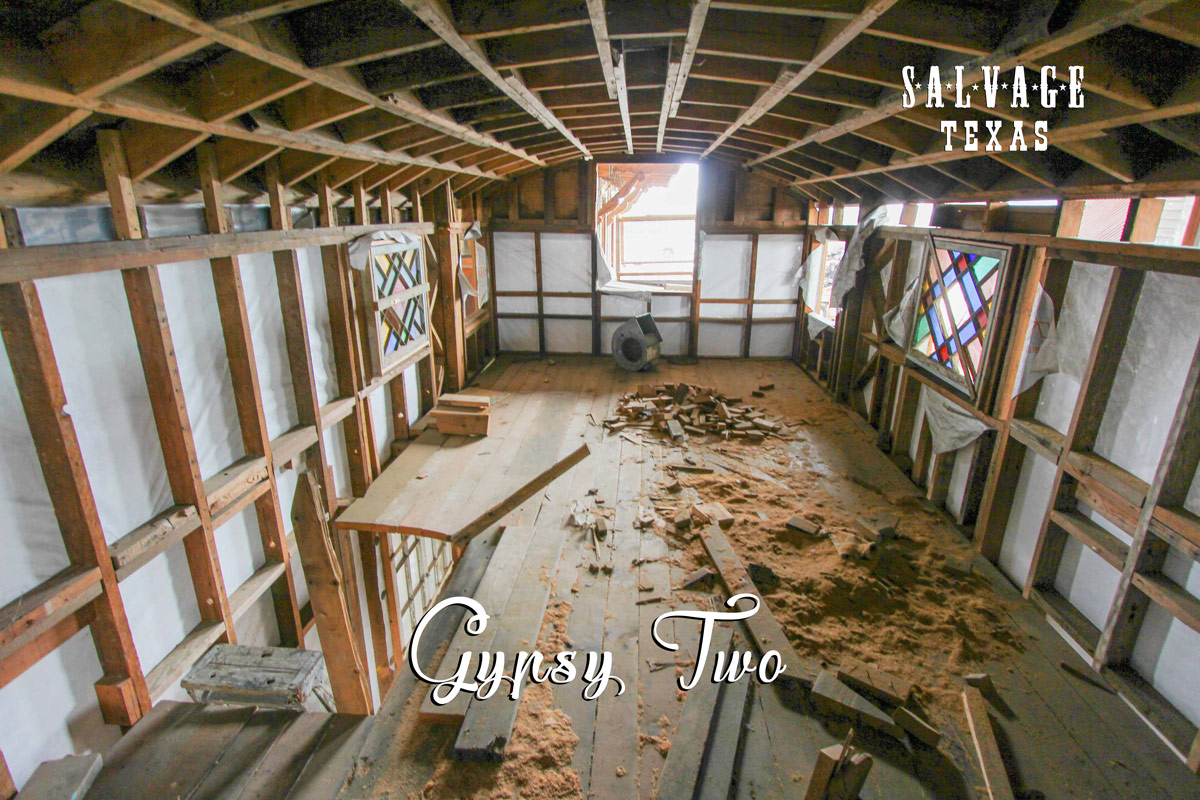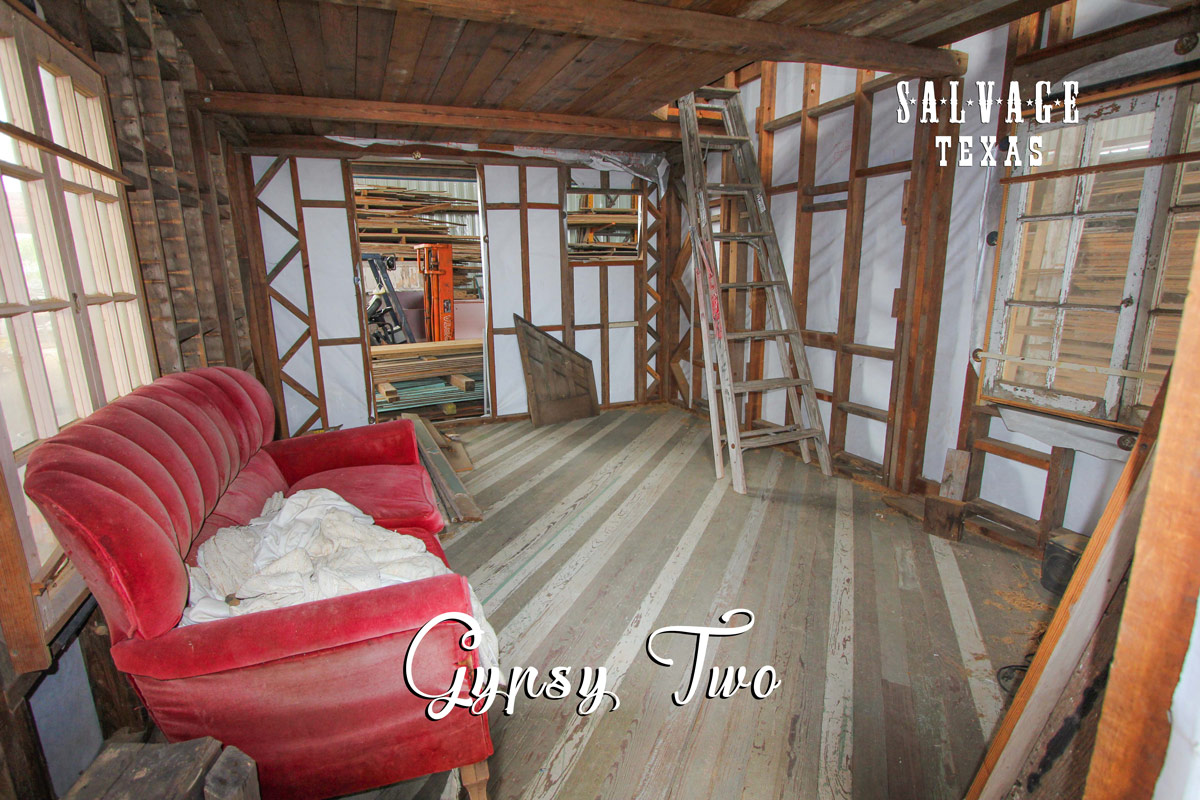 House Available for $60,000
The White Swan is another tiny house built from the materials we salvaged from a house in Luling Texas during the Ugly Duckling Bootcamp.
The bottom floor measuers 11′ x 17′ and has an upstairs loft space of about 130 sq. ft.
There is a kitchen, bathroom, dining room space, and a 60 sq. ft. upstairs outdoor deck.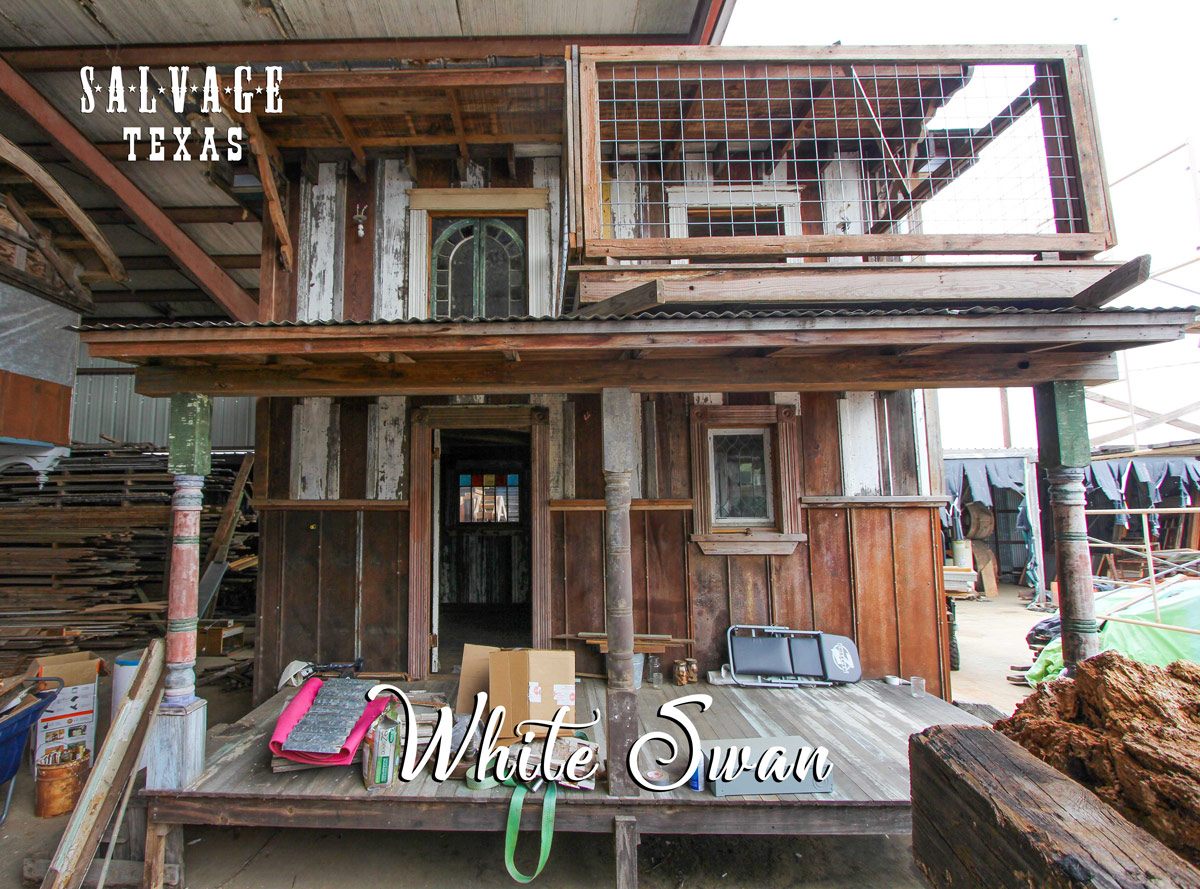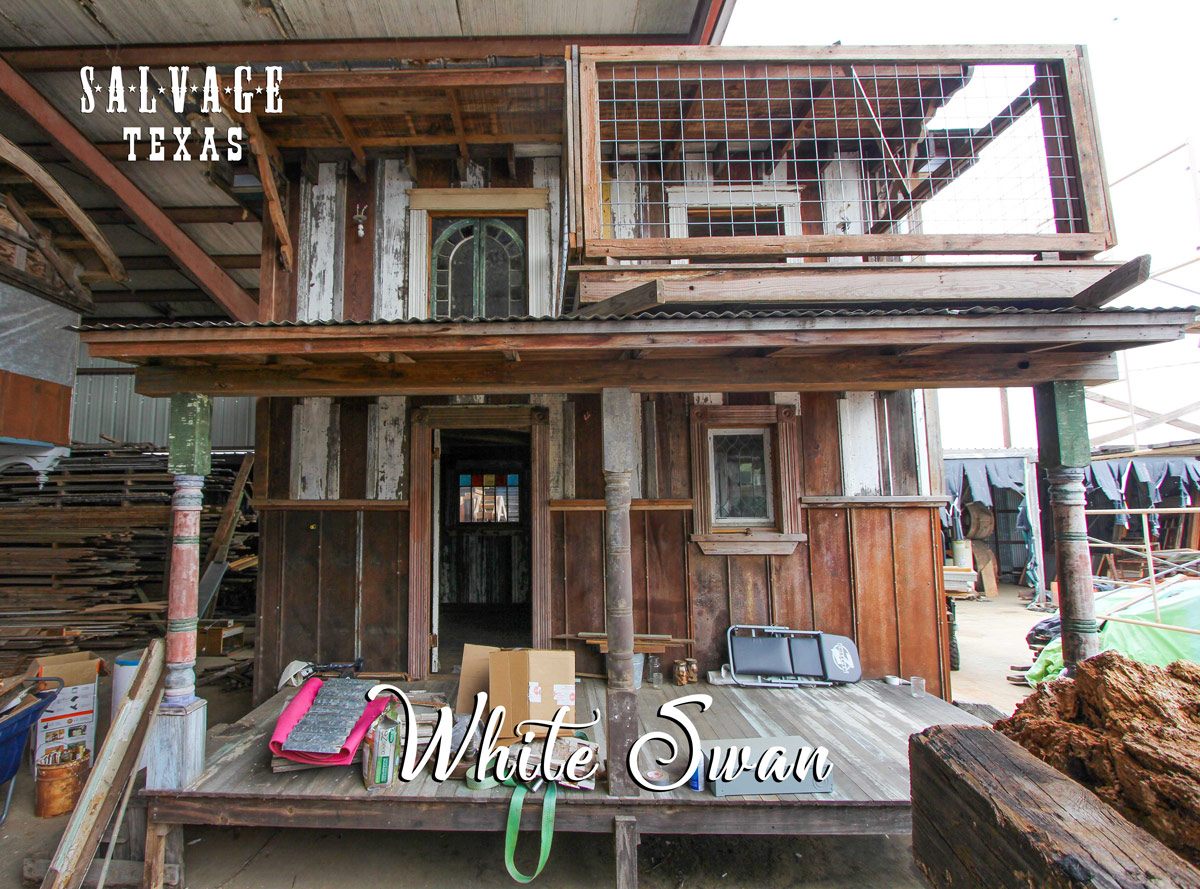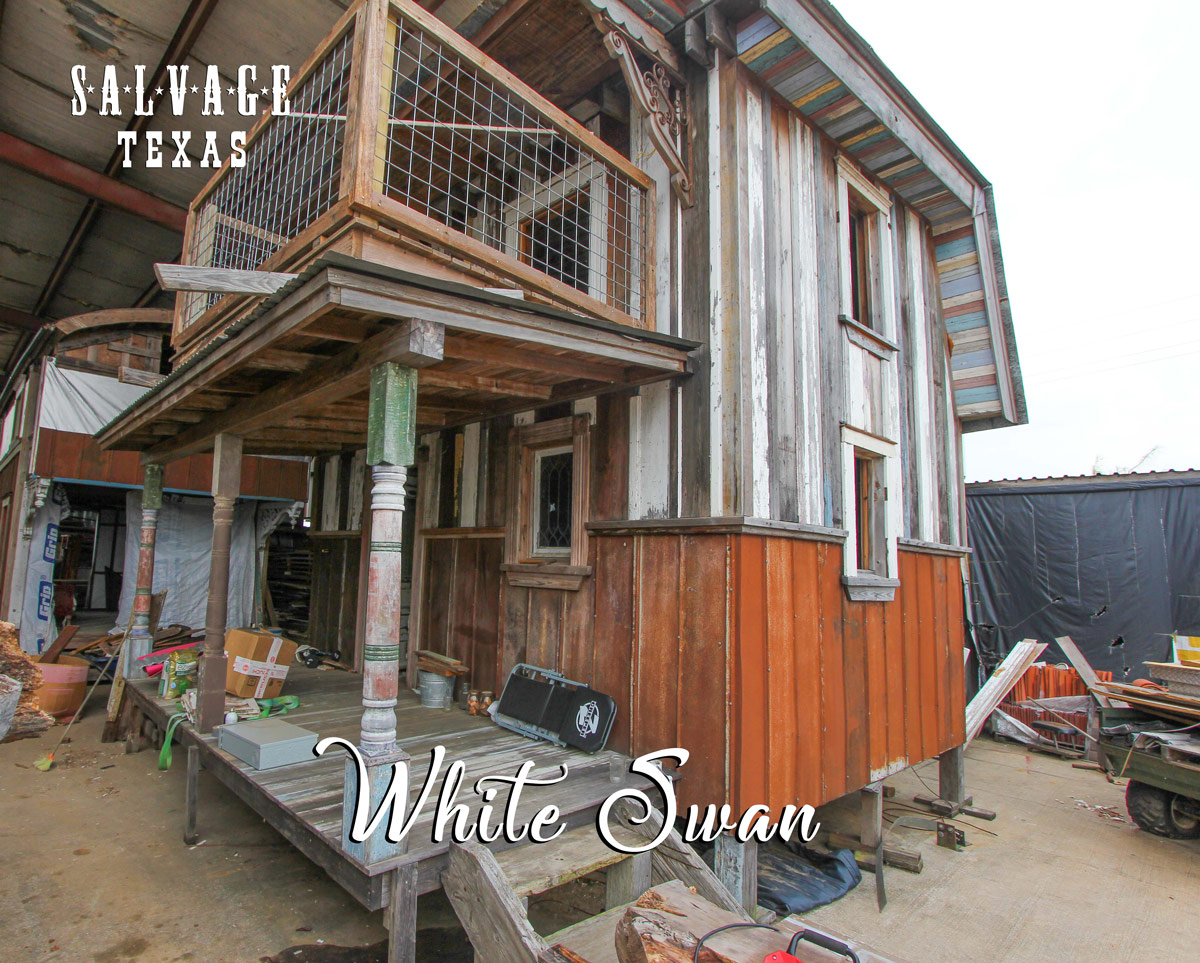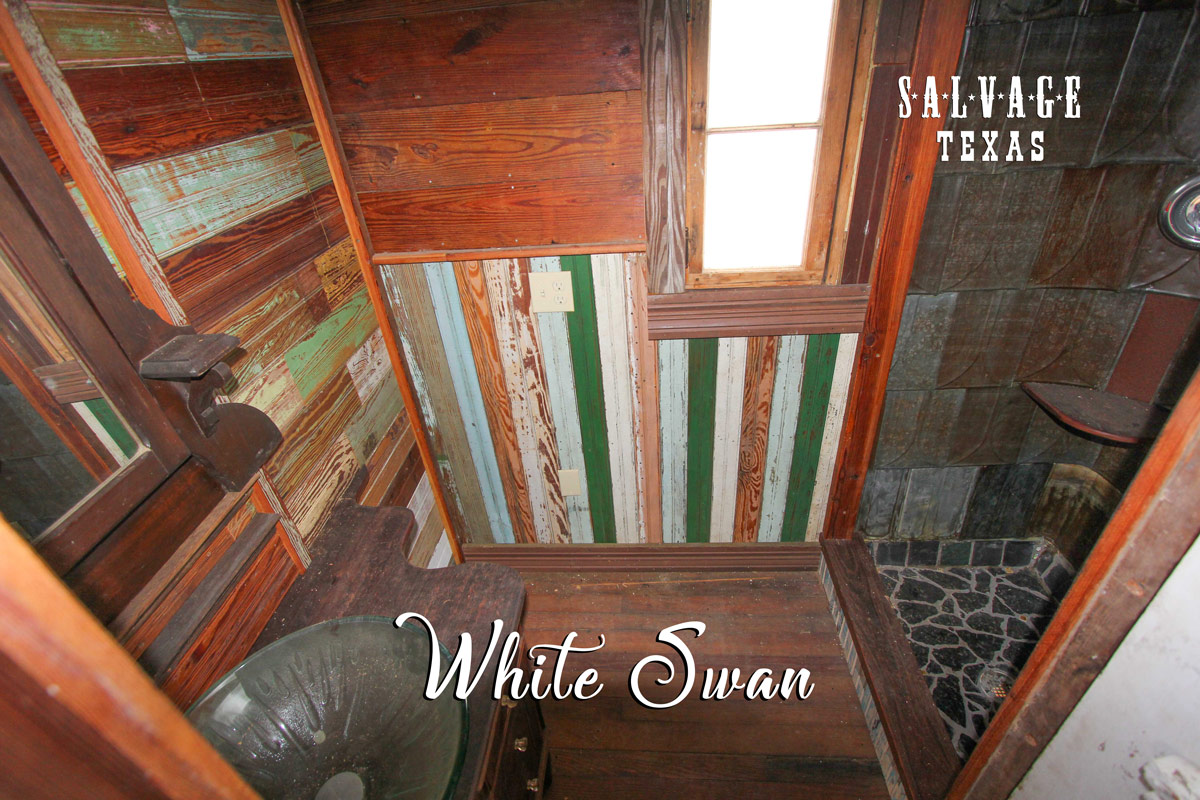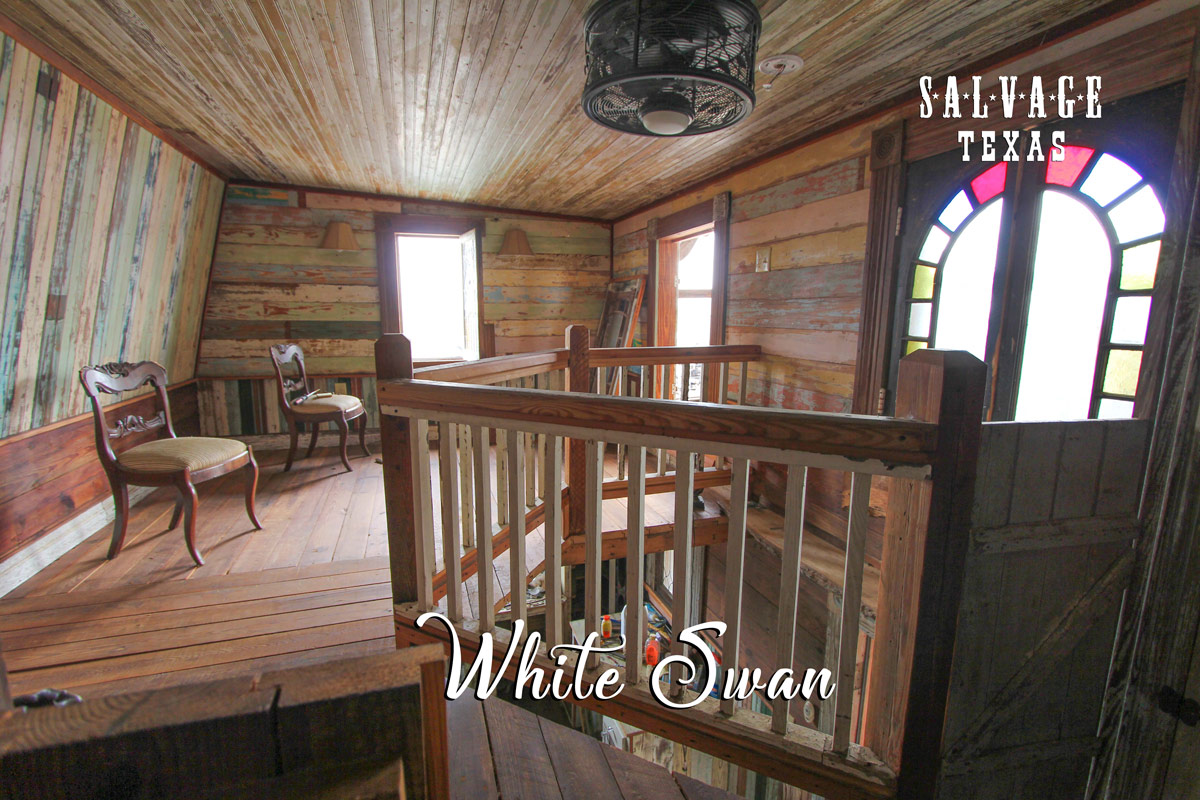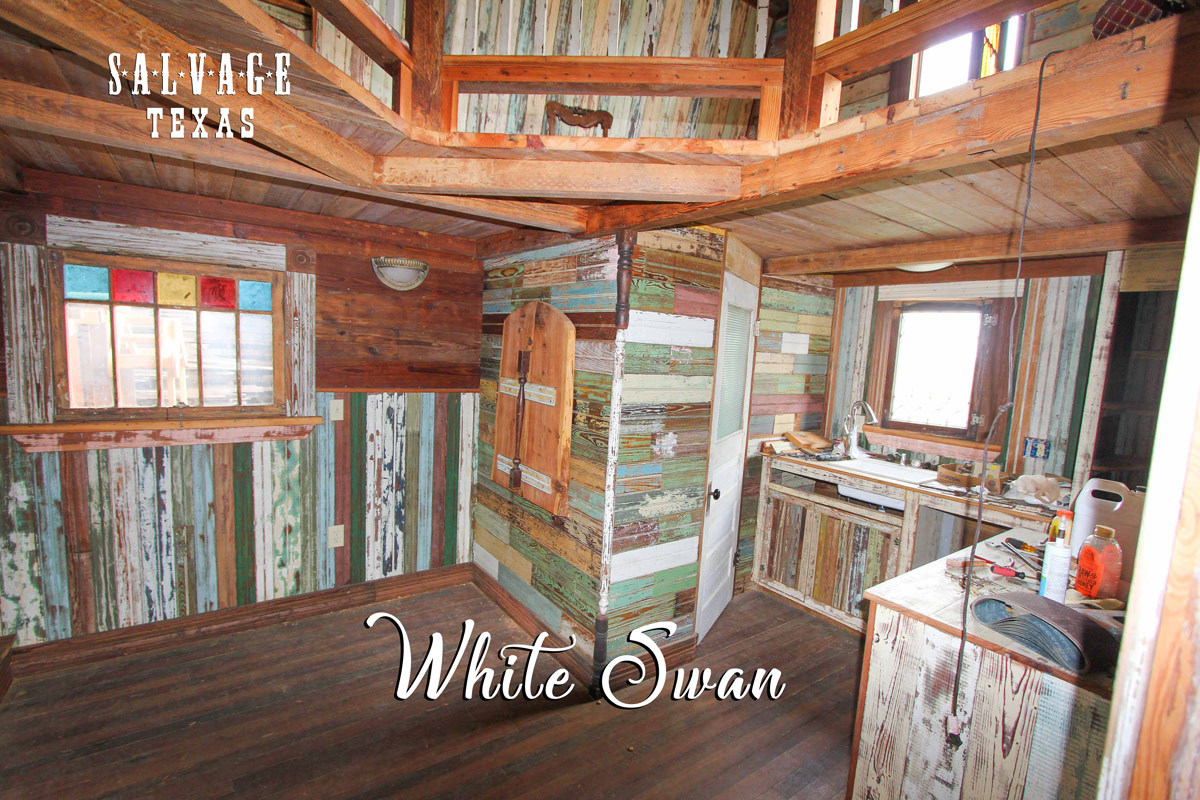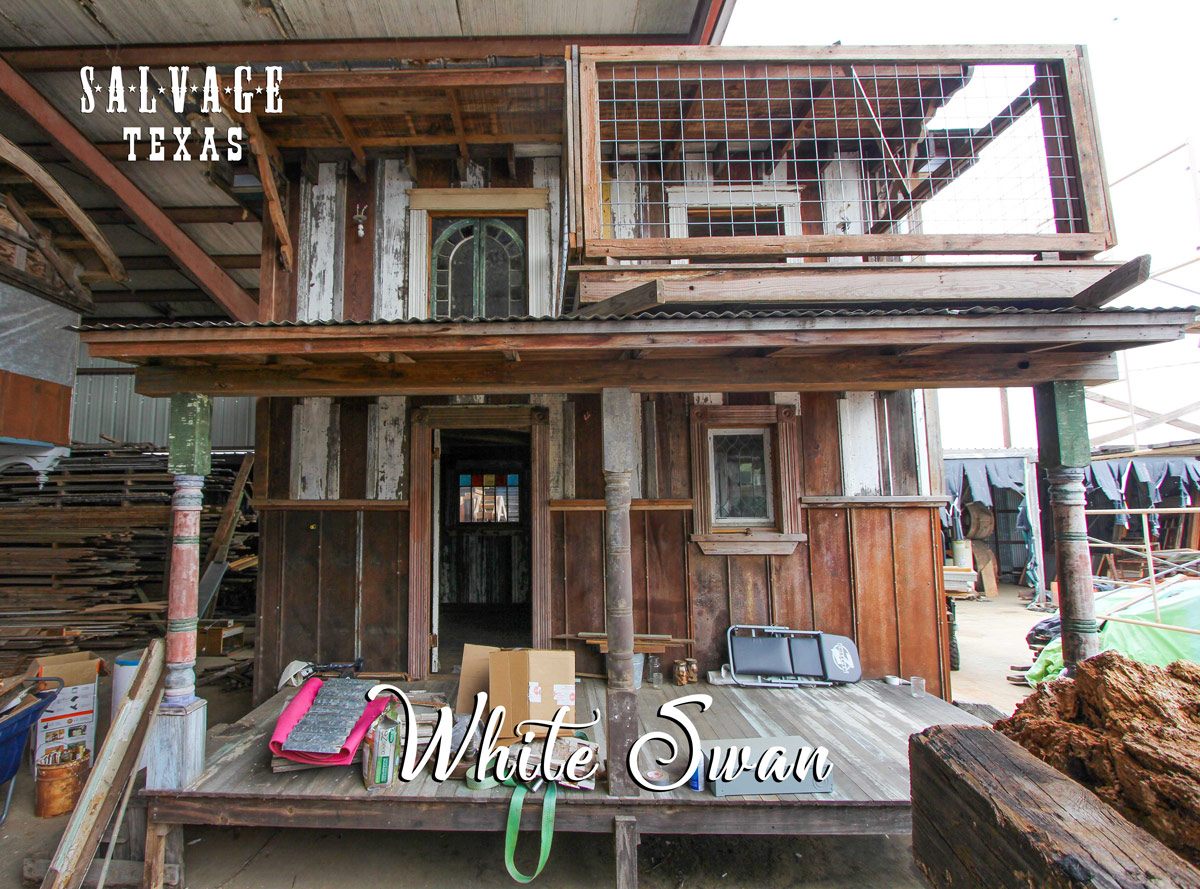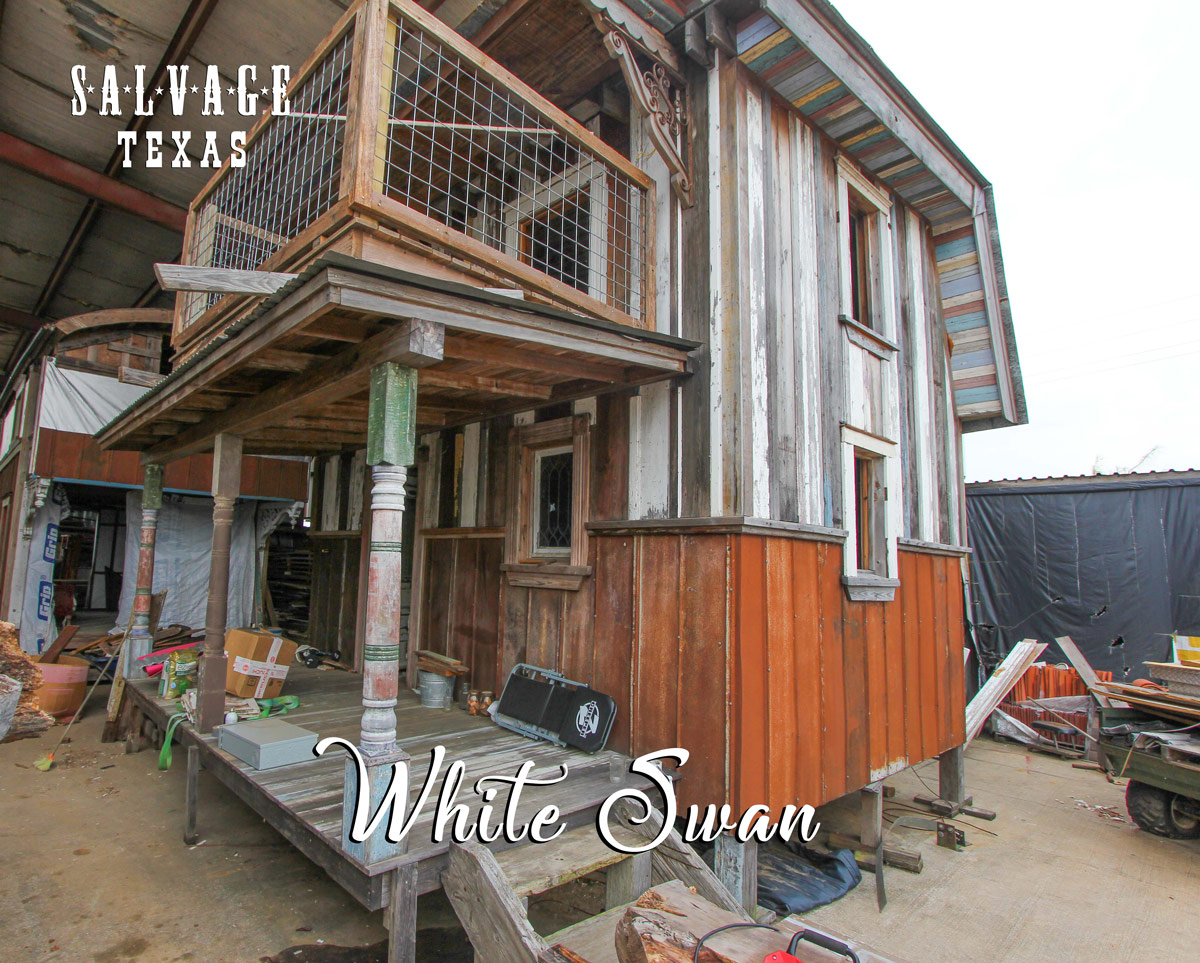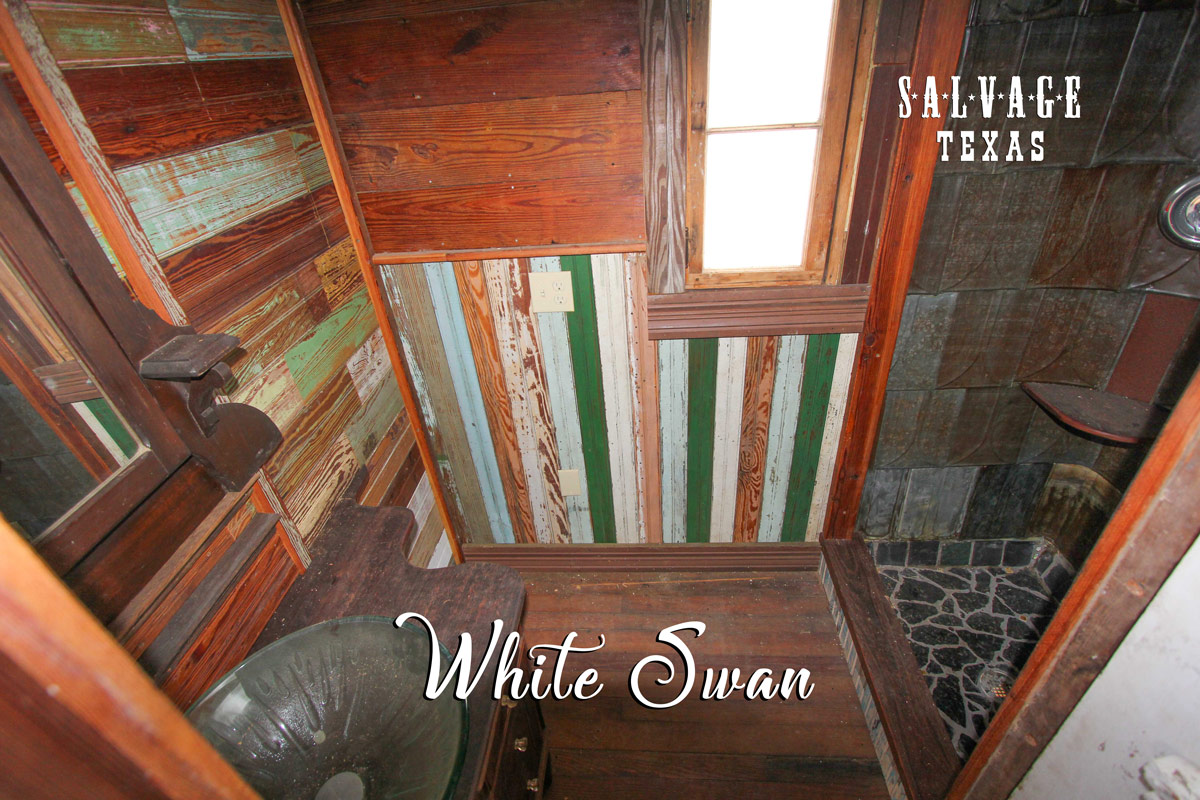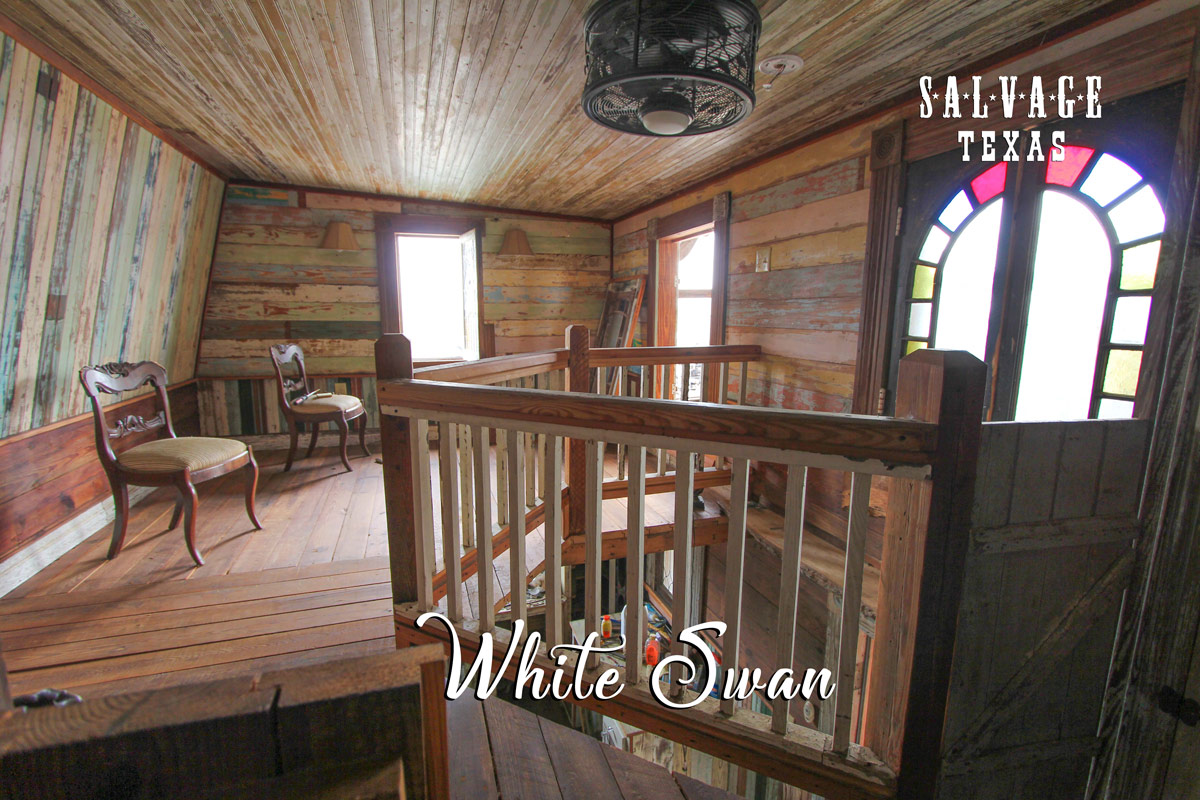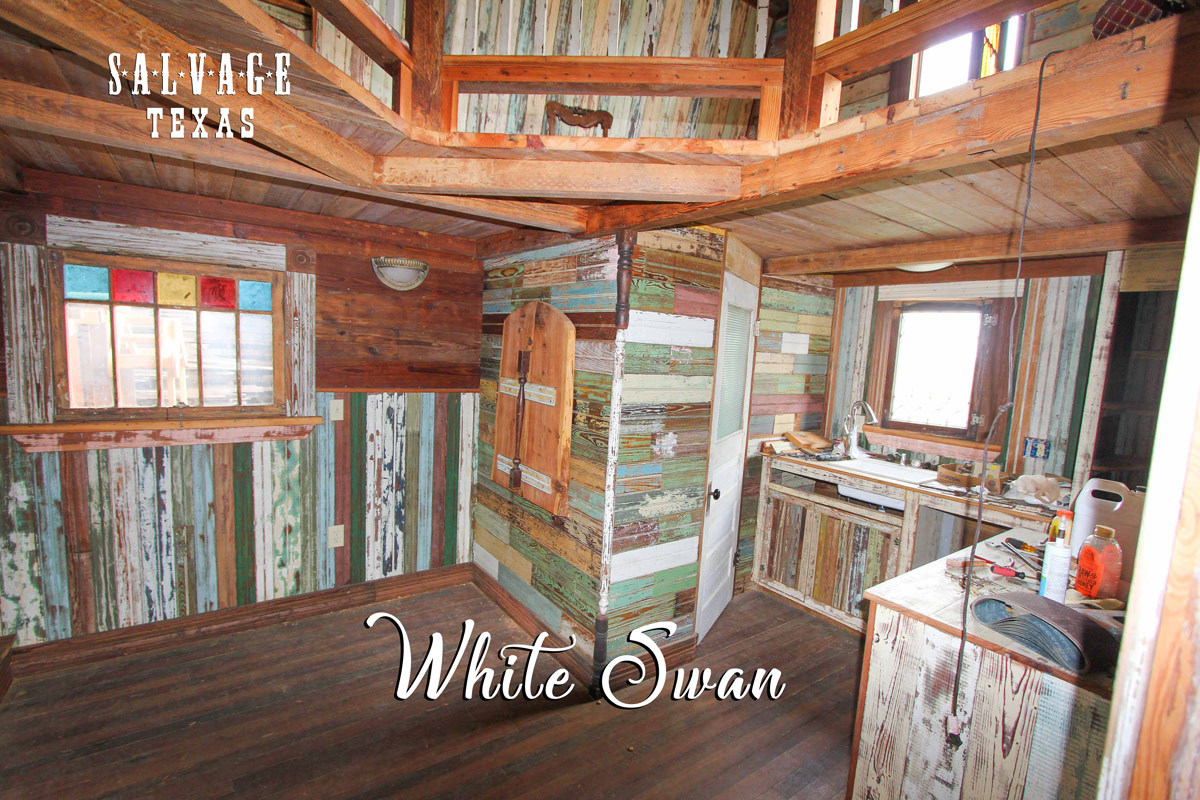 House Available for $85,000
The Retreat is the largest house design we have on our property at 12′ x 26′ with an upstairs loft space of 280 sq. ft.
The Retreat can sleep up to six people comfortably and includes stained glass windows, cypress countertops, a full kitchen and bathroom, and wrap around porches.
The investment price of this tiny house includes the cost of us building it out and placing it on our property to begin using it as an air bnb lodge.