I believe that locality, the talent to build skills, artistic ingenuity, & things other than the UN should determine how most of US live. Sharing, preserving, honoring, & respecting community.

I have been working on the edits for what I hope will be the beginning of a series of books on How to become a Salvage Miner, Builder, Hunter, or community. The Pure Salvage Living Rennaissance is about to take off as imports and toxins that are part of the past 50 years of construction standards are proving to be out of touch with the reality of the generations needing housing, the ability to grow food in the community, to have codes that do not violate nature and village for the sake of corporate profit from afar. Big Box stores do not create benefits for the people but instead addict them to the cheap, disposable everything mentality that is trashing the world. The people who use all the products with plastic are killing nature.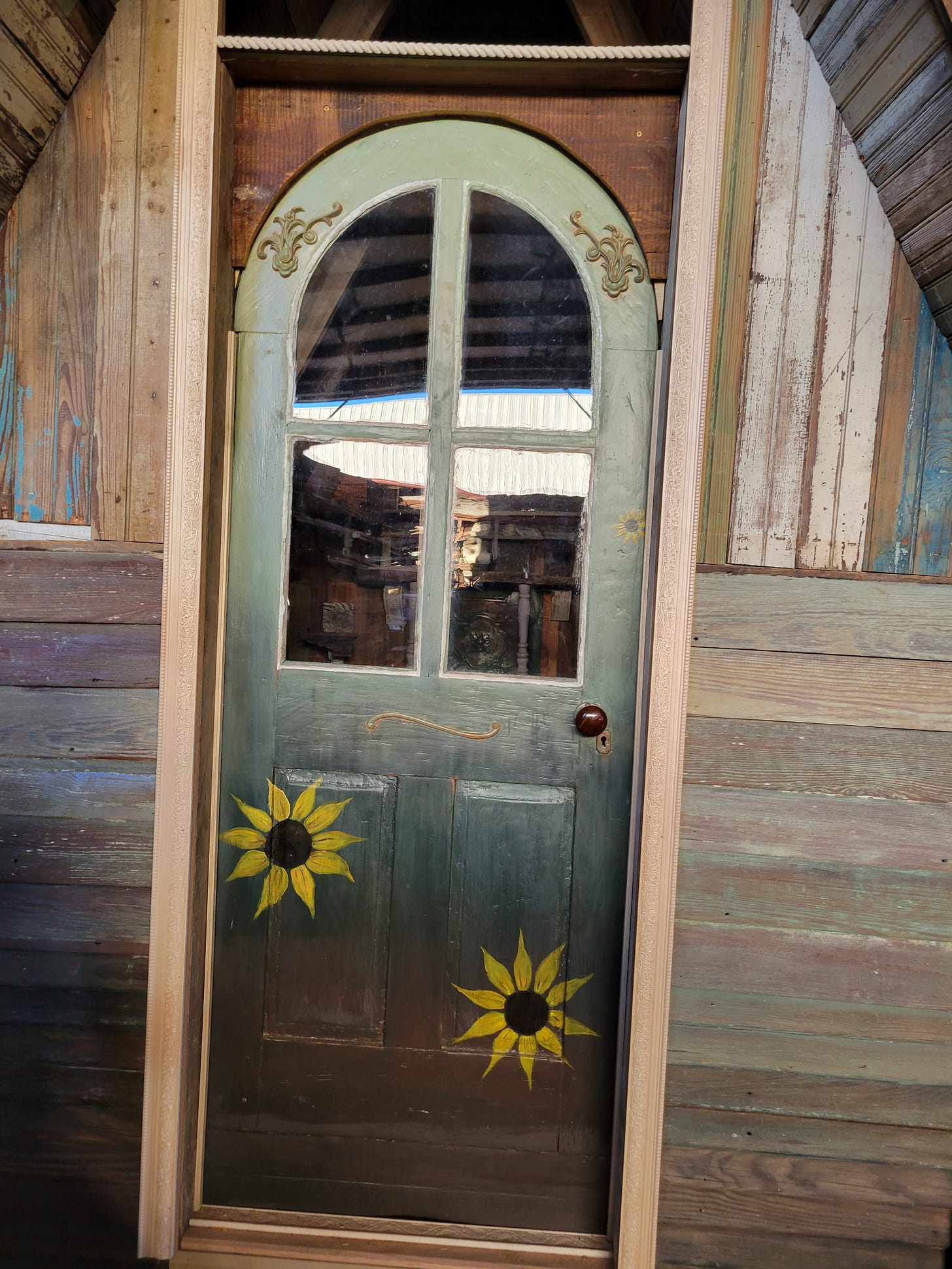 So what do Wii do? Change the way wii lives each day. Our village or community is supposed to work together, but some are violators, and thus there is conflict. How the people deal with the coming social collapse of technology, economy, weather, and money will be historic. Some will thrive, and others wish they were not alive, but the world will continue. Mankind, that is up to us, all the "I"s of the planet that can form a plan, a future after the governments transform as they will soon do, the digital currency being a Red Line, will separate the society in many ways. Some will go underground entirely, others willingly tracked through digital privilege and granted access to funds based on social scores or more. It amounts to the ultimate control, like Nigeria is learning, or use FB for examples.
Excerpt: "Some of the best solutions are the simplest ones. I want to share realizations and lessons learned while pioneering a proven ideology for building tiny organic houses. The research and 75+ examples of what could be done with 95% Pure Salvage materials using Space-Magic designs focused on transforming what the public sees as trash into sustainable Art Housing. This genre of Salvage Built Tiny Texas Houses has 100% American-grown, harvested, and processed trees for the lumber. Most of the trees were cut down and sliced up for use decades ago, in many cases, over a century."

Onward through the fog on a sunny day. Mists of Avalon that are supposed to burn off somehow stay. The final battle will be in the minds of men blinded by the fog of war that takes over their heads. Prepare for March surprises, weather like none you have ever known, for it is not just human forces changing patterns, as will show. Disclosure and transparency are the chance for those who want to see and thus prepare for the change to stay free. Education is key to see what is possible nearly for free. Here is another page from what could be a book. Interested in getting a copy to share with those interested too?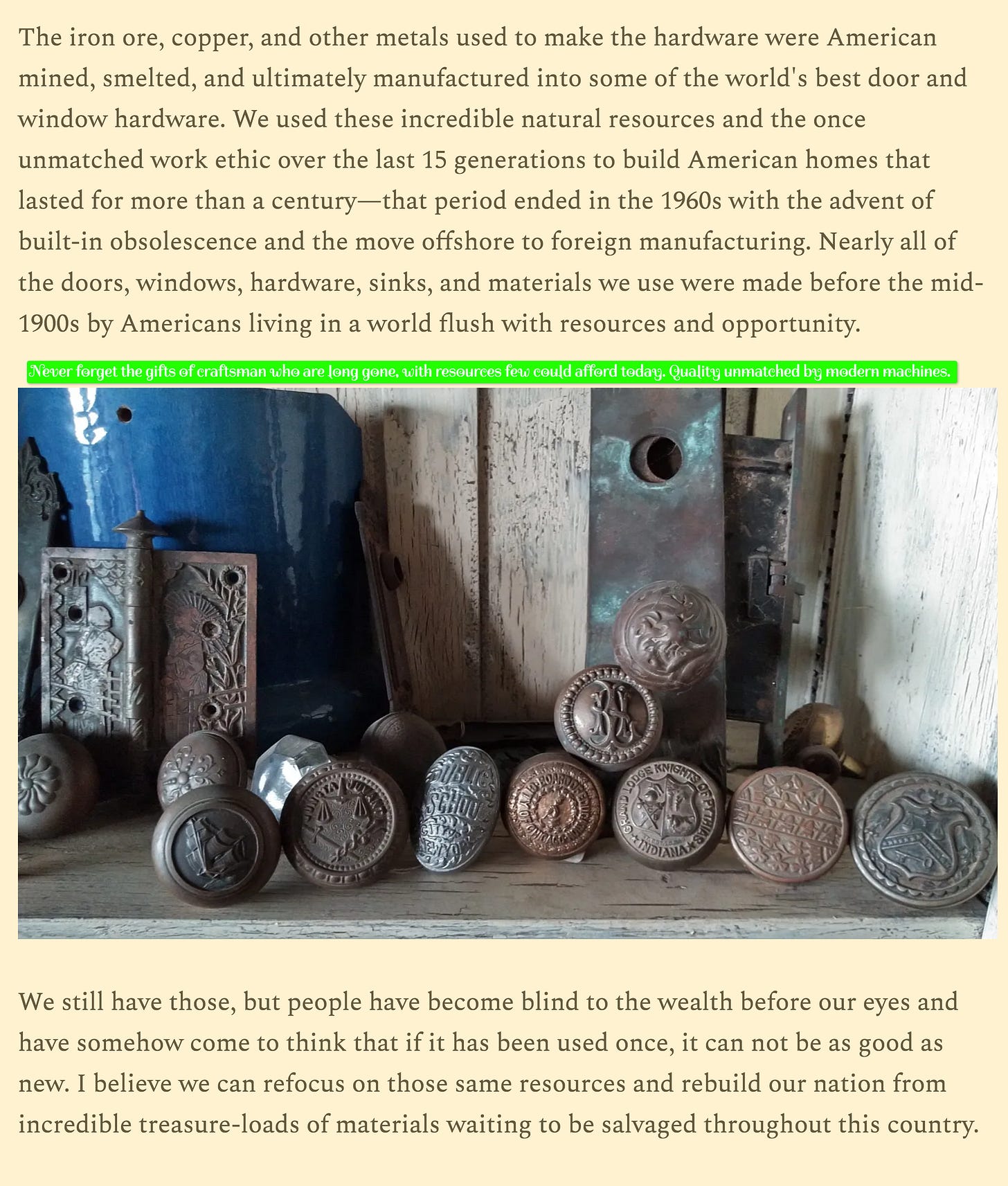 What are you seeing in the year ahead? Hopefully, opportunity instead of dread. I pray you know that wherever you go, your skills will help you when you need a home and see parts to grow so that you can build what it takes to thrive, even if alone. Better a community, unity in common, communication based on honor, and families who want to live organically, not in the city.

"Our Mission"
We are promoting the merits of Pure Salvage Building techniques by creating real-life habitats that prove these designs, construction techniques, and principles can be applied throughout the country. We intend to make Tiny Houses that demonstrate without doubt:
 That we can build healthy houses
 Out of 95% Pure Salvage
 with a negative Carbon Footprint, well below 0
 Energy Efficient for life
 We can build them to last for more than a century
 Build to naturally ventilate for cooling
 Build to stay warm with minimal heating
 No formaldehyde
 Minimal plastics (electrical, wiring, plumbing)
 Minimal vinyl or PVC
 No sheetrock,
 No VOC paints,
 No Latex Paint
 No carpet,
 No toxic glues inside
 Off-Grid capable
 Built to be permanently portable
 99% American harvested resources (trees, metal ores, etc)  99% American-made parts (hardware, sinks, doors, etc)
 No intentional built-in obsolescence
 Minimal maintenance over a century-plus projected lifetime proves that 100% Built-in America is possible or in the country or origin when available.
Sharing salvaged materials for disaster zones is the next demonstration needed to prove this concept works and morphs as needed.
We have succeeded and proven it can be done and done well.
Quoted from book by:
Brad W. Kittel
Homestead away, kids. Dreams foster searching for the means prepared by intention and ready when you take action. Human energy and intensity alter the future of our world. Be a part of manifesting destiny. Wii can all share the Dream of creating in Union, communicating in so many ways around the world instantly, if free to do so. That is indeed the condition necessary for prosperity. Stay Free thinking, doing what few thought of before you arrived to figure out the solutions where you are now. Savor the Days or Daze if you prefer, but do the most positive things you can while you are here.
Read a draft, help craft the Quantum Story of the Pure Salvage Living Rennaissance with Mii. Please share this gift of ideas and skills with others who might be happy to see. The best gift for your lowest price for your support and subscription is knowing Wii can help each other be prepared to create with treasures at our fingertips. Perspicuity is the Key.

Brad W. Kittel
[email protected] for real people, not spam

Salvage, Texas still holds the prototypes, the materials to create hundreds more in warehouses, and hopefully, sent out across the planet to create more Pure Salvage Living Rennaissance-based communities soon. Thank you for being so supportive over the last 20 years of pioneering tiny organic, sustainable cottage and hOMe building.