Windows, doors, siding, & roofs the means to start dream villages all out of wood from trees that were cut 200 years ago to add imagination, and action, to create your dreams come true. Up to you.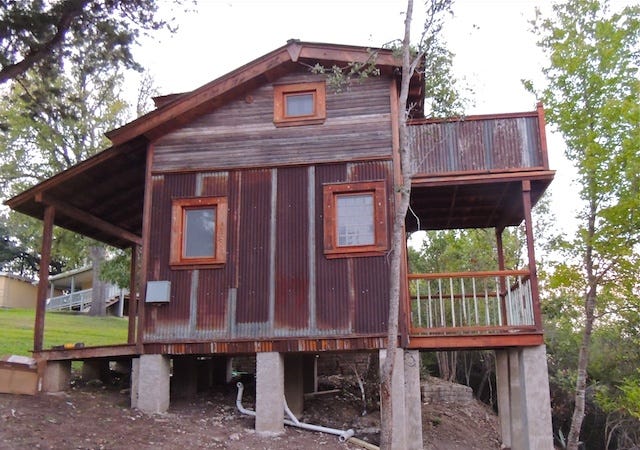 This is the Writer's Cottage, a tiny house on a cliff in Hunt, Texas, where it views the hill country from a stand 200' above a waterfall that is great to see. You, too, could have a tiny house with the building plans to do nearly just the same in your homestead, and I am offering it to you. A package of materials that lets you create, and reach your goal of having houses before it is too late to form your village where you want it to be, and create your homestead if that's what you want to see.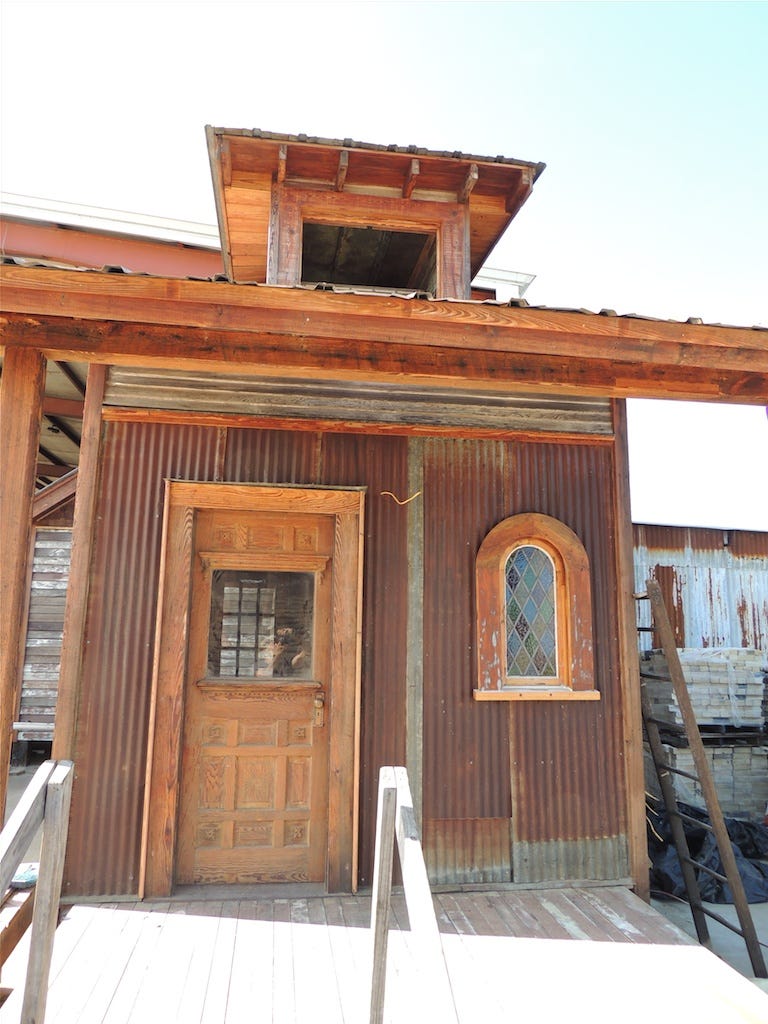 Pick a door of this caliber, a window that may have stained glass, but like this one, some are too rare to expect to get the same ones as you see on others here.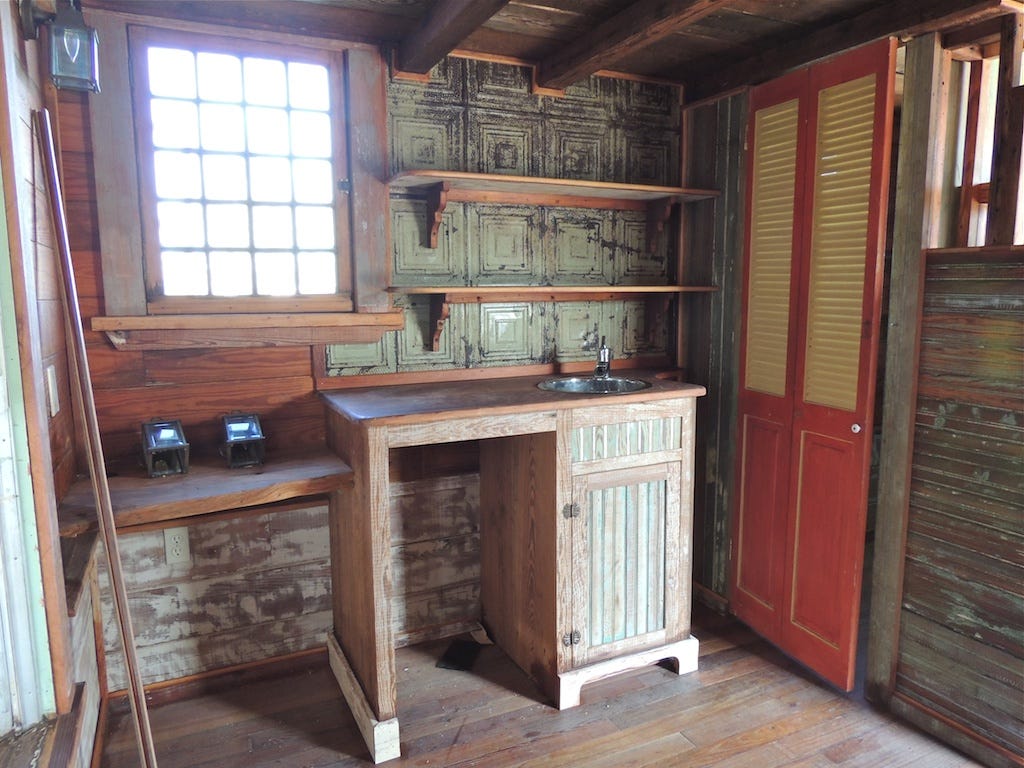 Wood for cabinets, sinks, and more, a bit of decorative tin or a cute bathroom door, even the tremendous beaded wood to make the cheery walls, as well as floors to give it the warmest of our feelings.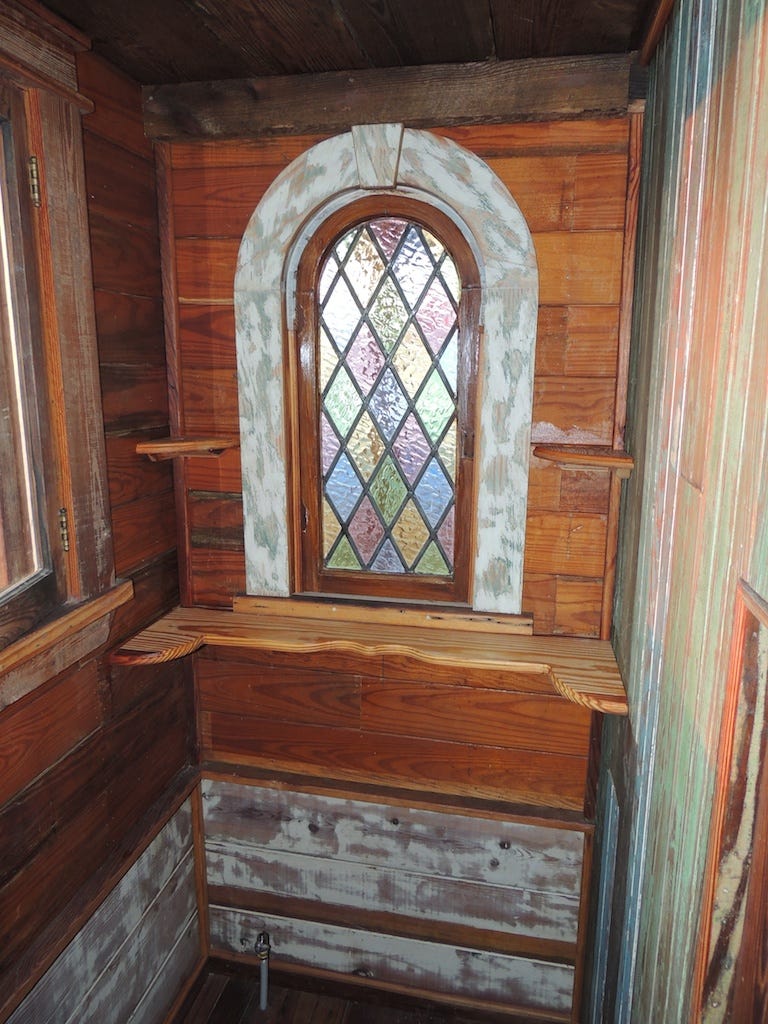 Shelves and windows, trim and hinges, what more would you need? Why the desire to have fire in your belly with a desire to create a house such as this and the means to achieve if you really do believe that this life could be best for you. So join me on your journey with a $5,000 package and the building plans, the consultation from a distance with the smartphones that will let us send the pictures and guide you to the end when you finally get to move on in.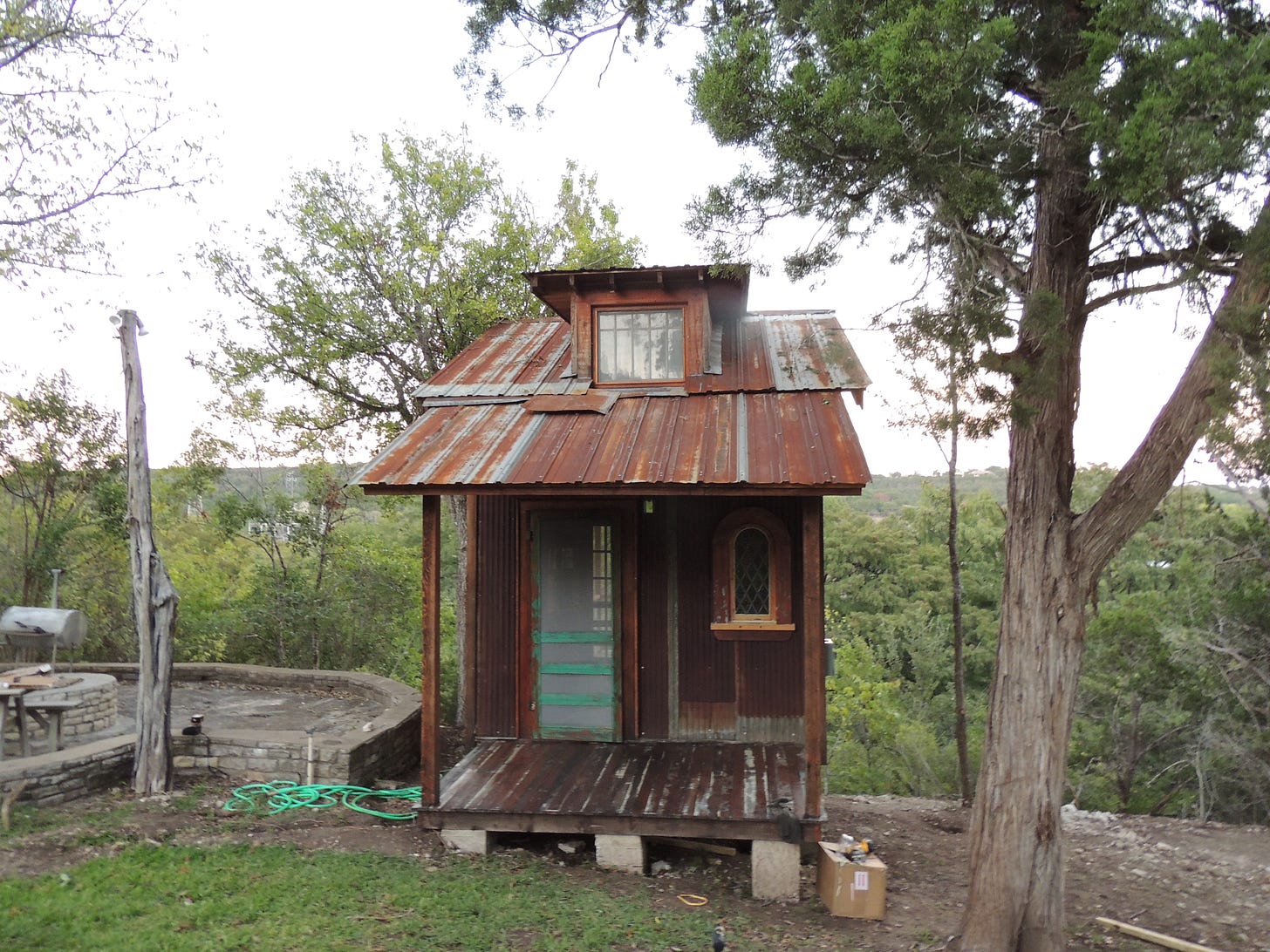 While this is more of the master suite where you write your book, up above you sleep. The loft and the top porch with the shower will allow you to spend so many hours writing, drawing, and playing music that you may just change your tunes and skip the city trips till noon.
This building plan for a 10'x12' is a good plan to quickly realize the benefits of building tiny is that taxes kiss your hiney and you get to live so cheaply that you can travel, without stress, sleep, and know it will last your whole life, what a leap!
So get your plans for $100 with the chance to get all the parts and a subscription paid on here for life if you get the package too. Furthermore, you get custom designs to fit the parts you pick to create your suite, so it will be sweet to look at and sleep in well. If you don't have it all, some could be carried on with no interest with half down, but the people must be true, honest, and promise to complete this if they pay to start. For what is most important to mii is the help to set you free, so you can build some more houses and provide for the need of the clients who will see that you can build a house that is an art and you will finish what you promise when you start.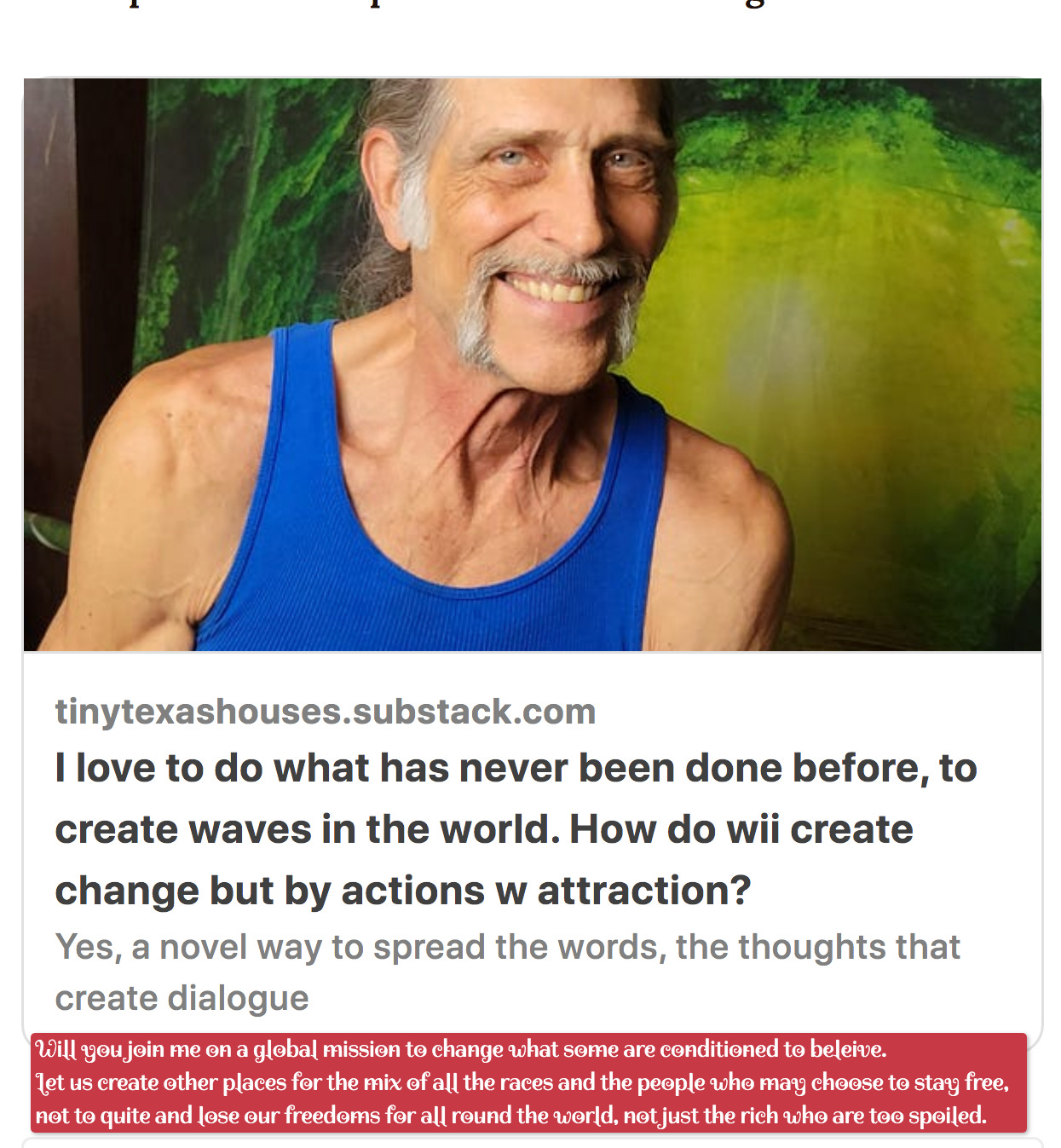 Ready to get your backers, people you can assemble packages for, and make more than triple over cost for what I send as there are so few around, you can make an honest buck and know there will be more waiting at your door until you can't keep up and must pass along the business or expand before you know so that you can fill the demand that will just grow. Made in the USA with all American products, sustainable, energy-efficient, healthy, and once completed off-grid, let you live for nearly free.
Why not see what could be in your future in 2023? One to build and sell, one to build and live very well, with enough to build a 3rd as well, in case you have some family or start one once doing well.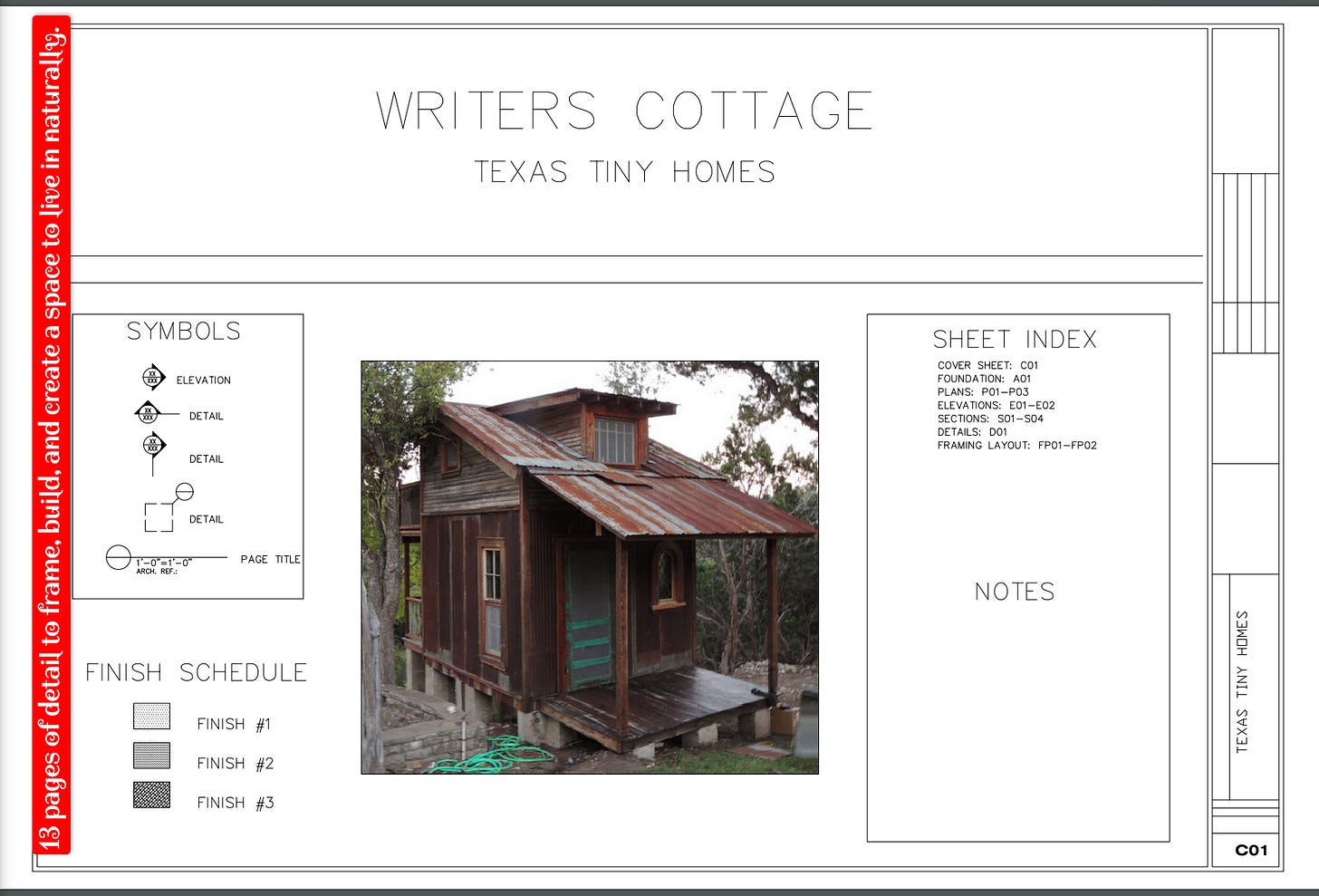 Interested in knowing more or getting a package to start your score? Contact mii at [email protected]