How to you increase the brightness, the power, the health of your life except by grounding, focusing, fulfilling your dreams of what you came to create & do?
When I was a kid the advertising of food pyramid diets by big corporations successful of selling cereal, milk, cheese, beef, ever-refining all things to cook faster, easier into Betty Crocker Boxes or other ways to make homemaking easier. At 66 years old, having been a sugar addict and tested many other unhealthy habits in life, I understand the cost to the health of America that took a few decades to become apparent. It only takes a few pictures from Life Magazine in the 1960s to see what happened for the dramatic difference between the average girth of citizens' waistlines was dramatically thinner than today, less than 60 years later. As I enter my late 60's and view my society, the other industrialized countries that share similar excess due to ready access to sugar, refined flours, rice, and fats mixed with chemicals, artificial sweeteners, preservatives, artificial colors, as well as the packaging chemicals to keep things crunchy until you open the bag.
As I grew up, Jack Lalane was the amazing little older guy who could do incredible things, like pull train cars or ships, the roman chair, and his leg lifts inspiring my pursuit in getting stronger as I aged. That was important to have examples of aging well given my family was prone to dying overweight, out of shape, and not notably brilliant at the end compared to Alzheimer's sorts of cognizance after 75 years old. Now I know we can do better, feel younger than imaginable after our mid-60s, have adventures, make love, and keep living well into our 90s with a great lust for living, creating, and savoring with gratitude the gift of life we have been gifted with during this chance at life.
What are you doing with this incredibly miraculous experience on Earth? Are you giving your body an hour of exercise a day a few days of a week, watch what you put into your mouth that changes your body in positive or negative ways each day. Simple willpower is all it takes to make the world a better place for you and those who love who want to see you be your best, thus inspiring them to follow the path of healthy intentional living that proves what is possible for the littlest of kids as they look to us for answers. Is there any perfect food, meal, or diet or is moderation the best path, striving to do great 80% of the time, and perhaps indulge 20% of the time?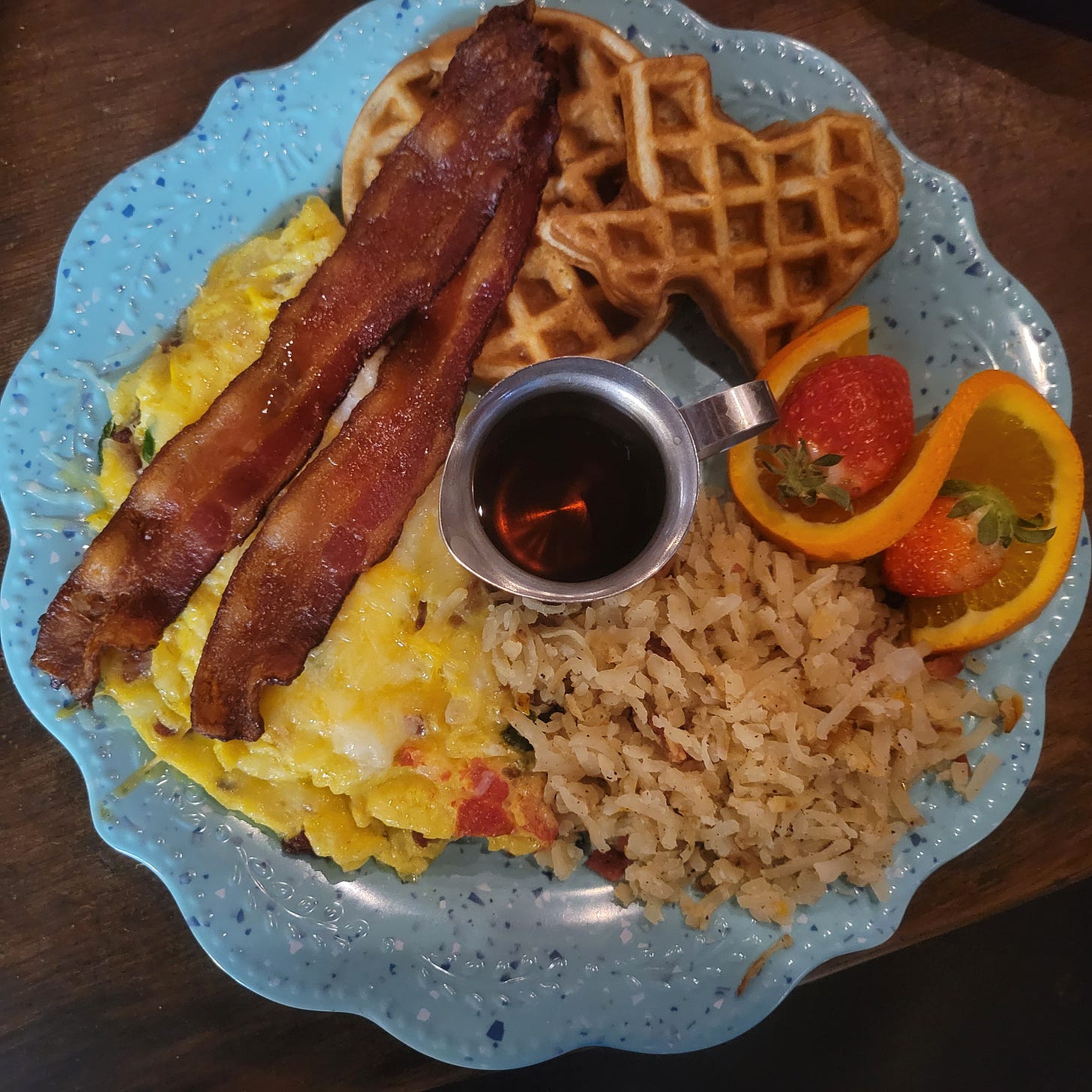 Much needs to be fixed in the world and the kids being born today need every possible advantage, not the debilitation that comes from poor food, hygiene, or fostering while in their formative first 7 years of life. It is their time to gather languages, learn how the world works for math, logic, and a path to spirituality that truly is achievable. If we can do such things as teach life skills, maximize the potential of the children born today instead of taxing their body and minds with trash, from TV to IVs that disregard the sacredness of the vessel of life, its miraculous ability to not only heal itself but to regenerate tissue after being damaged beyond what doctors believe is possible. Yes, natural immunity is amazing, miraculous, truly God-given ability that can be nurtured from birth instead of injecting foreign particles into the bodies of babies knowing full well all Beings are not the same, allergies, health issues from birth that are ignored when following mandates instead of logic.
If you want to learn how to maximize your Placebo Effect which normally, without practice or intentional application can rid most people of disease, flu, cancers, and other things through mind, diet, exercise, but most importantly through your perspective. Perspicuity turns out to be the most important influence on your life, by such things as some call synchronicity and call it coincidence instead. I have found most things happen for a reason, not by chance, but how we see them, react or respond to them is the wisdom, the logic, the spiritual sanctity of truth and honor that can lead one through a happy life on Earth, healthy and able to thrive due to the faith that they will be guided, aided, and loving forces that are invisible to the naked eye. Indeed, that spiritual world of God, Guardian Angels, like Rocky,
and other entities both good and bad that watch like other beings not in physical form, the life of those incarnate, inside the holographic world Wii, all the "I"s together that form the planet, which is able to communicate and share, able to form a World Union of Beings that could live together peacefully, without destroying the planet to share a paradise without destroying it for those who follow with pollution.
WII can do better in our Oneness than the internationally promoted versions teach that "we and they" perspectives are somehow better, giving the media the means to create hate, to create fear, to divide the masses instead of uniting them… in a divisive battle for top dog. The elite will not be in the battles that are bloody, but victors in the end for simply surviving the conflicts they enrichen themselves with by providing the weaponry. Where would they be if the weapons were turned on the vile leaders that would kill the bulk of the world populace to be the ultimate terrorists, killing more innocents for all the wrong reasons? How long before you decide to reverse the clock, get younger, healthier, drop the stress, eat less, and do more?
Time to peacefully rise up and support those who are on the front lines standing for Freedom, for the Rights of so many who can not be there but in Spirit. Know my friends that the fight for Freedom and a Peaceful world without firing a gun has more support than any government and the criminals in government should ultimately be the ones filling the prison camps already in place with FEMA to watch over them during the Global Tribunals that should begin before long if this continues to build and breaks open to change the future beginning in 2022. The Song of Salvage continues until the day I am gone, sung best by my son before he moved on to that other plane just beyond our sightline while incarnate. Please listen and share the story of the Pure Salvage Living Renaissance that I pray will follow this age of waste and disrespect for our past.
I know that I am expecting big changes in many places, changes in the leaders around the world, and sadly, great suffering while all of this is being decided by some of the leaders who will not give it up without a Scorched Earth Plan. Some people would rather destroy the world than let the forces of good win the battle and rebuild the world with as many of the children and families thriving in better ways during the Age of Aquarius that is finally coming to fruition after a lifetime of preparing for it… I am ready. YOU?
I believe and work to achieve a goal, to create solutions that others could use to build intentional sustainable communities that want to create a better world by example, by doing instead of just talking, and helping raise a generation that can thrive no matter what comes after these dark times ahead. Imagine there was a Book of Wibblry and Wub to listen to, music, words, a dream. It does exist here. Please help by sharing the solutions, support us by subscribing on this platform, and coming to visit, to start your new workout, program, or path to a younger future, a healthy world one day.