A tribute to the Source of frequency that allows trees to exist in a world of life forces that few see persist. Energy in cells remain in stasis, still protecting us with Love incarnate.

For a 2-story house that only counts 1 for taxes, these are not rooms. Loopholology in Texas is a fine thing to know if you want to save on taxes and also have wealth grow.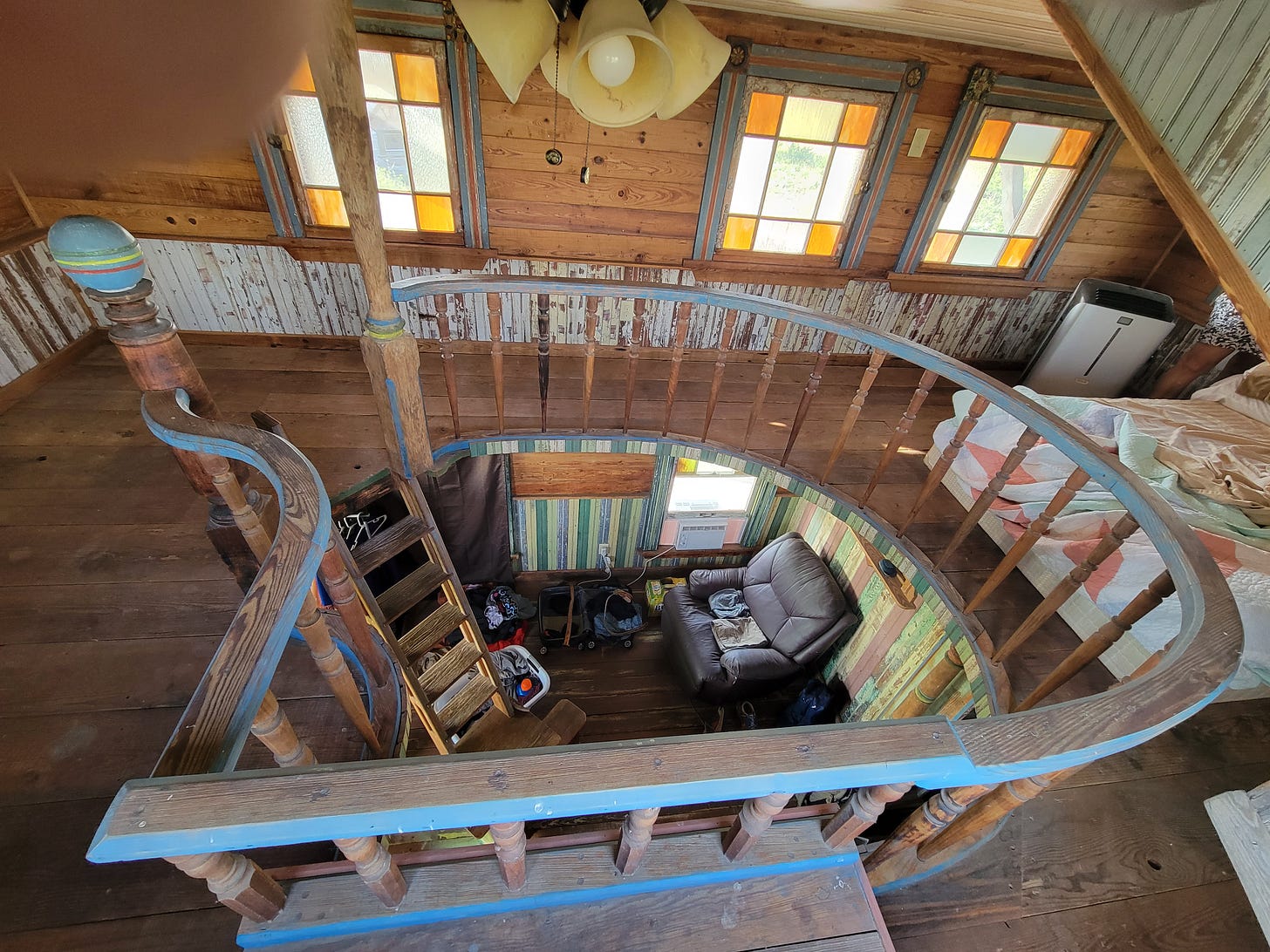 To me, a tree is a Being of life. Though it cannot speak, I respect its alive and preserve it by forming my cottages, houses, and more from the energy stored in each board. Few seem to think of the thousand years plus that these trees of the past lived before then being cut. Sliced into pieces that built many homes and a generation that did it with human energy alone. Respect for their labors, the trees they cut down, the mills, and the slavery that makes the saws all go round. The Lumber Barons paid with tokens, not dollars or cents, until laws were passed here to make them pay and act decent. Twas the mid-1930's when the workers won out, and the legislature passed the laws that would rout the Barons who had near cut all down.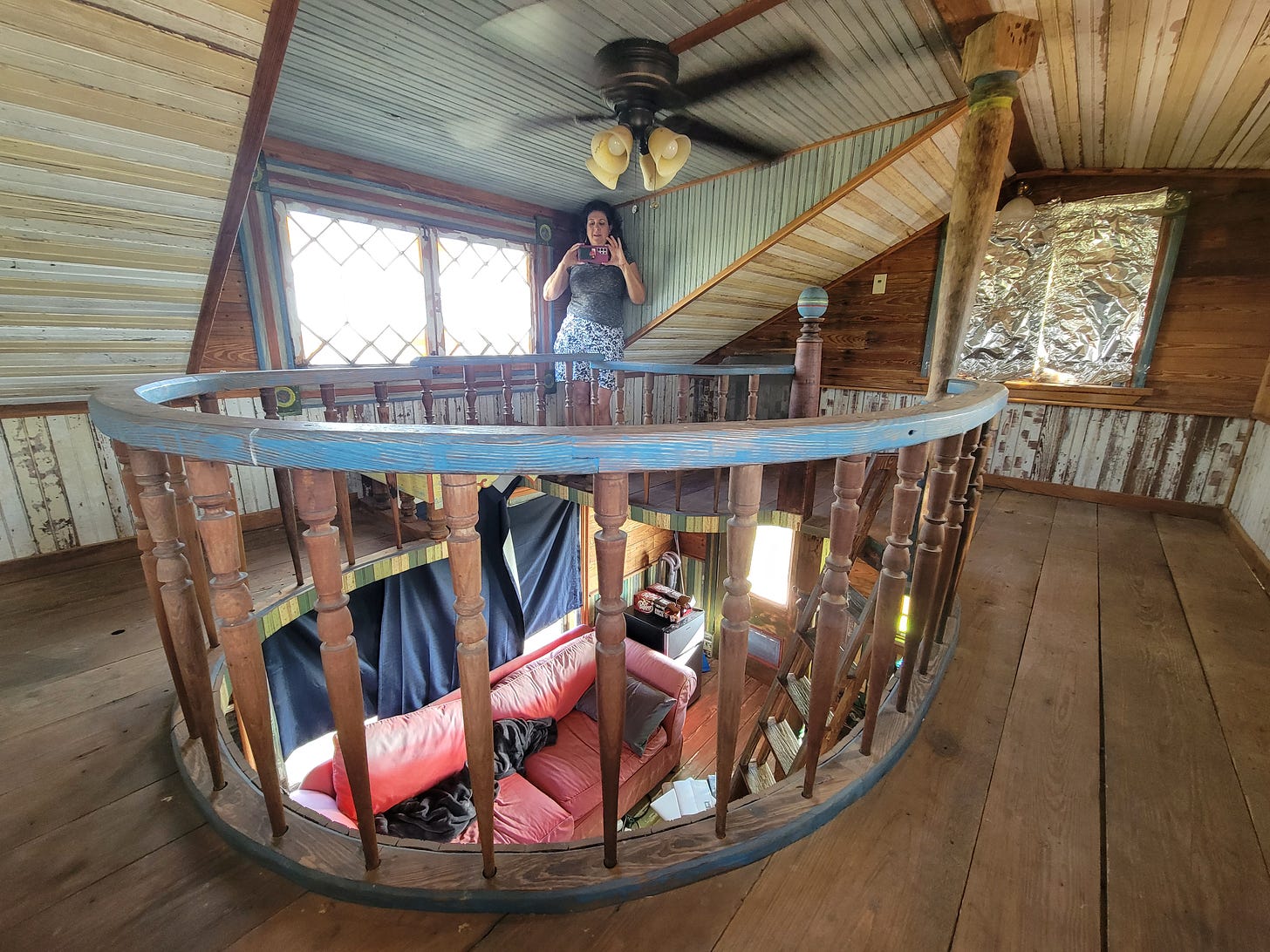 The Barons seeing profits lost, left for the Northwest, worked the Chinese to death, and abandoned the acreages stripped of the best of the trees that had still been left in the West. Sadly the Cypress, Long Leaf Pine too, are now, for the most part, extinct to be used. But there is a great stash of these giants of old that could be brought back into the new building fold. The codes could allow it, but most of them won't, for the corps that control it do not want it out. Consider the options, especially in small towns where the variances can be put up to put down the national codes that are profiteer bound by forcing the public to use trash to build now.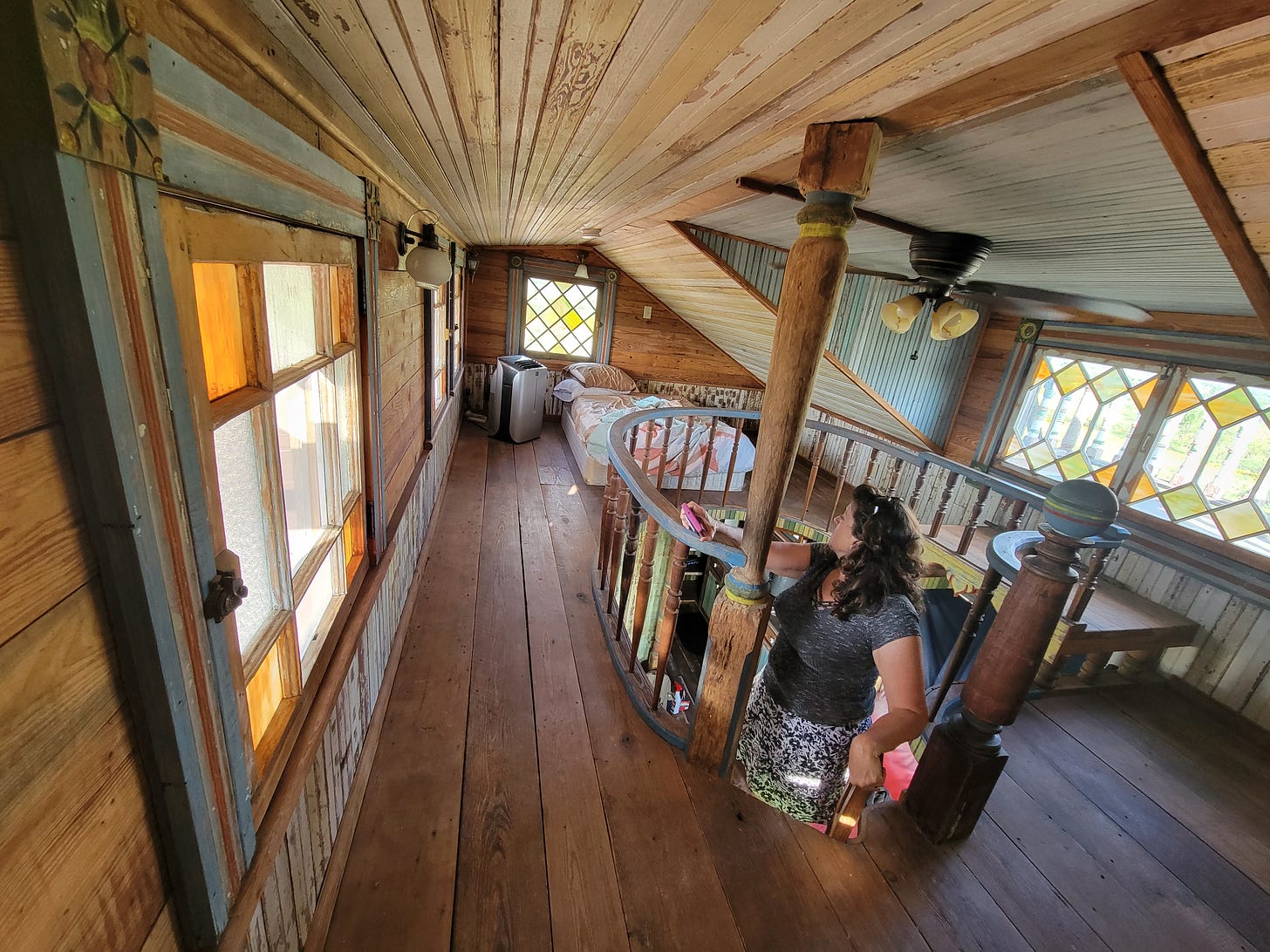 Join me in building a quality house that is small, even tiny by many standards, designed to loophole around taxes and more, legally. It will let you have people who live near your home in their own master suites and share your land, gardens, and chores, yet not be in your house where you don't want them to roam. It will help you do many of the chores, if the right people come, perhaps raise the grandkids with skills, not just scores on a test by the feds to make drones of young ones. Please won't you consider as you view these great works that the parts to use for them are all used and old? The idea for building them was to prove to the world that 95% Pure Salvage Building was the best for its scores. No carbon fuel is needed to make the glass, metals, sinks, and hardware all a hundred years old. The trees are all Old Growth with the strength of ten now, and the life of the wood is longer than we will live on this Earth.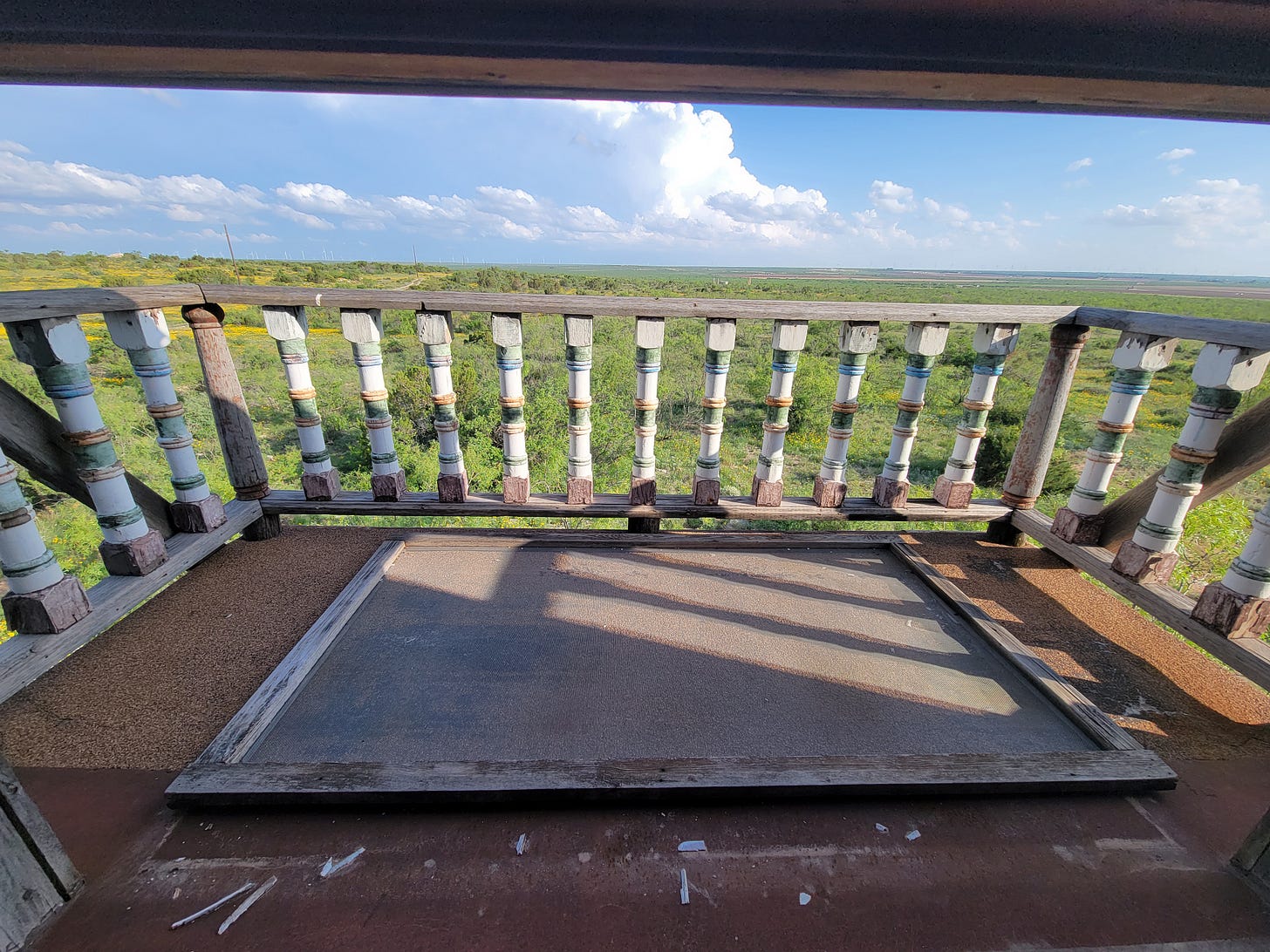 So join me in viewing, buying if you can, or sharing with others so they understand. I have many doors, windows, and floors, the parts to build hundreds but no desire for more employees and taxes to support the war, so I'm torn. How do we get this into the hands of the kids and the elders to turn hands into houses and futures that unite and portend a future of unity, not war in the end. I seek to create Co-ops as Pure Salvage Outposts to be the places where elders and kids come to see how to build houses with parts that are free. If wii just join together and salvage what is within easy reach, this can be a solution many can benefit from and use to sew communities together instead of watch them get torn apart. Housing is critical to get a good start so let us teach how to do it with salvage at heart. Don't miss your door to opportunity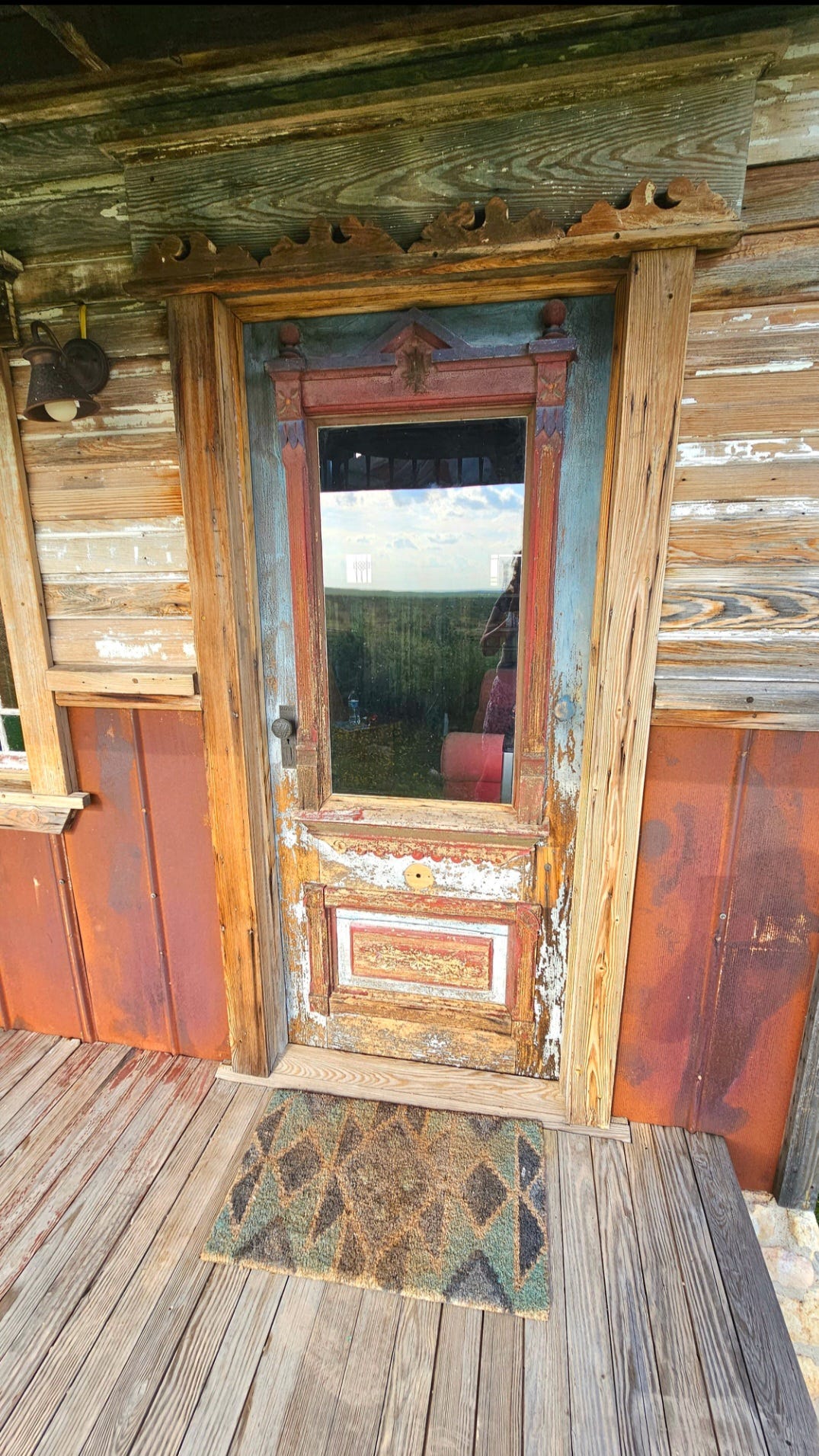 !
Thanks for subscribing, and supporting our goals of teaching the public options that hold promise for many, not just a few, and the message I hope will be shared now through you. Let others see, perhaps even bid on the chance to have these great works that could be their home for a lifetime if that's what they seek, or even a place to put it in a paradise created by others like mii. Salvage, Texas lets you have a space to place it, to come to, to make an income while it's here and you are not, as well as have a SHTF place to go in case you want to run without the responsibility of a place that's left alone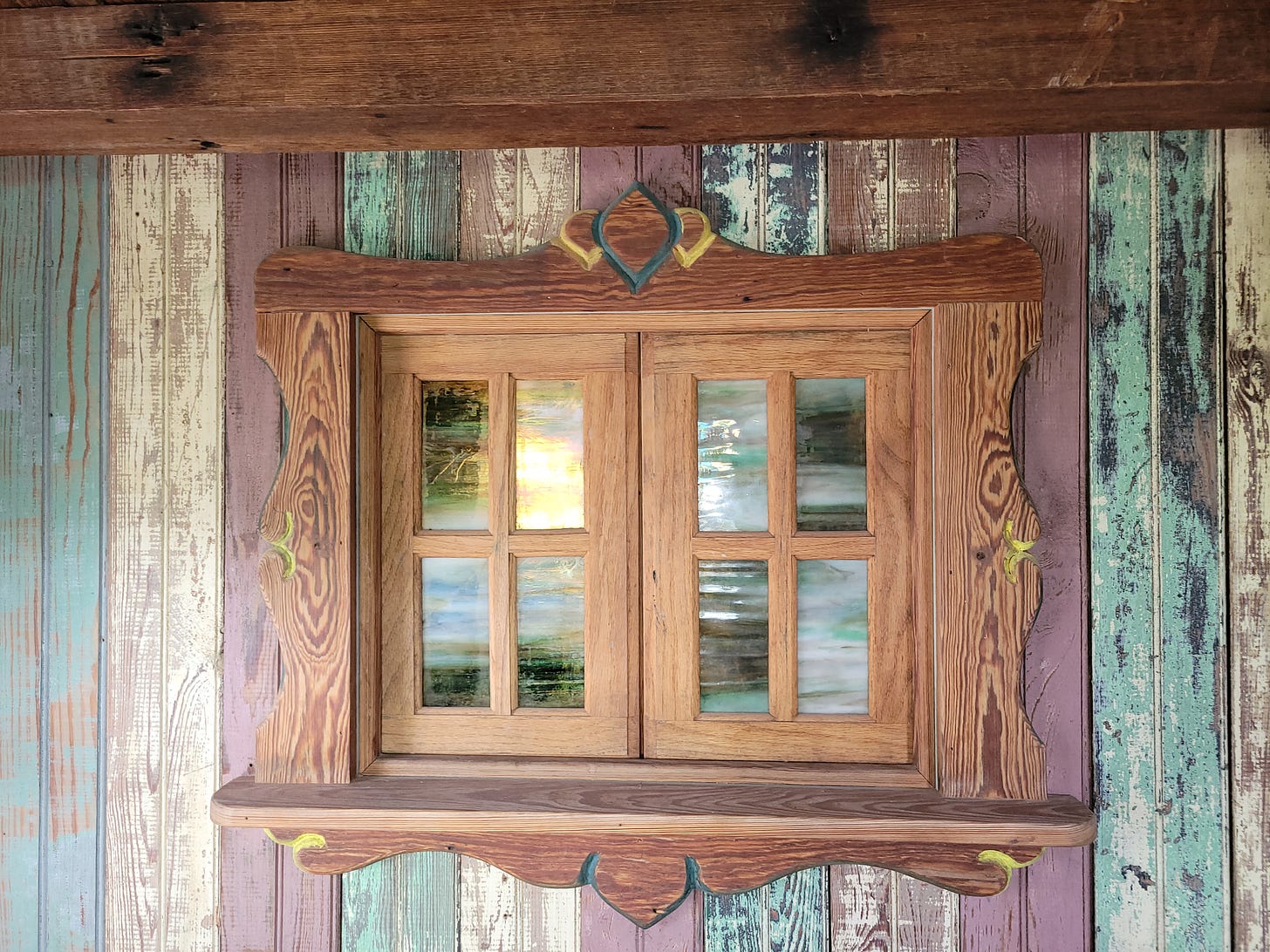 .
For more information, paid subscribers can learn and get discounts on the parts to craft a dream, even micro-funding to build what you may see yet has long since sold to others, but you could easily copy cause I sell the plans for several you could modify for free. Below is more information on serious subjects and appointments to come pick out a package and get your custom SpaceMagic Designs done too.
For more information on the houses for sale, contact me at [email protected]. If you are a paid charter member, you can even call or ask for articles on subjects you want to know more about in the fields I may help on. 512-636-6756 for more information on serious subjects and appointments to come to pick out a package and get your custom SpaceMagic Designs done too.