She is leaving her West Texas Ranch to come and clean up for a dance with a new owner and the chance to live a hundred years. Is she the dear you're waiting for, a beauty yet indeed?

Seldom will you see a Tiny House made better by me, Brad W. Kittel, the creator of the Tiny Texas Houses line of examples to entwine the world in the idea of 95% Pure Salvage Building which is by far the most pollution prevention possible if you wish to conserve, preserve the world for the kids to come and have fun. Yes, this has new wiring, screws, nails, insulation, and a underlayments, but otherwise, it just saves energy by not making glass, cutting trees, melting metal for sinks, hardware, or other such things as hinges that hold the fold down porches on.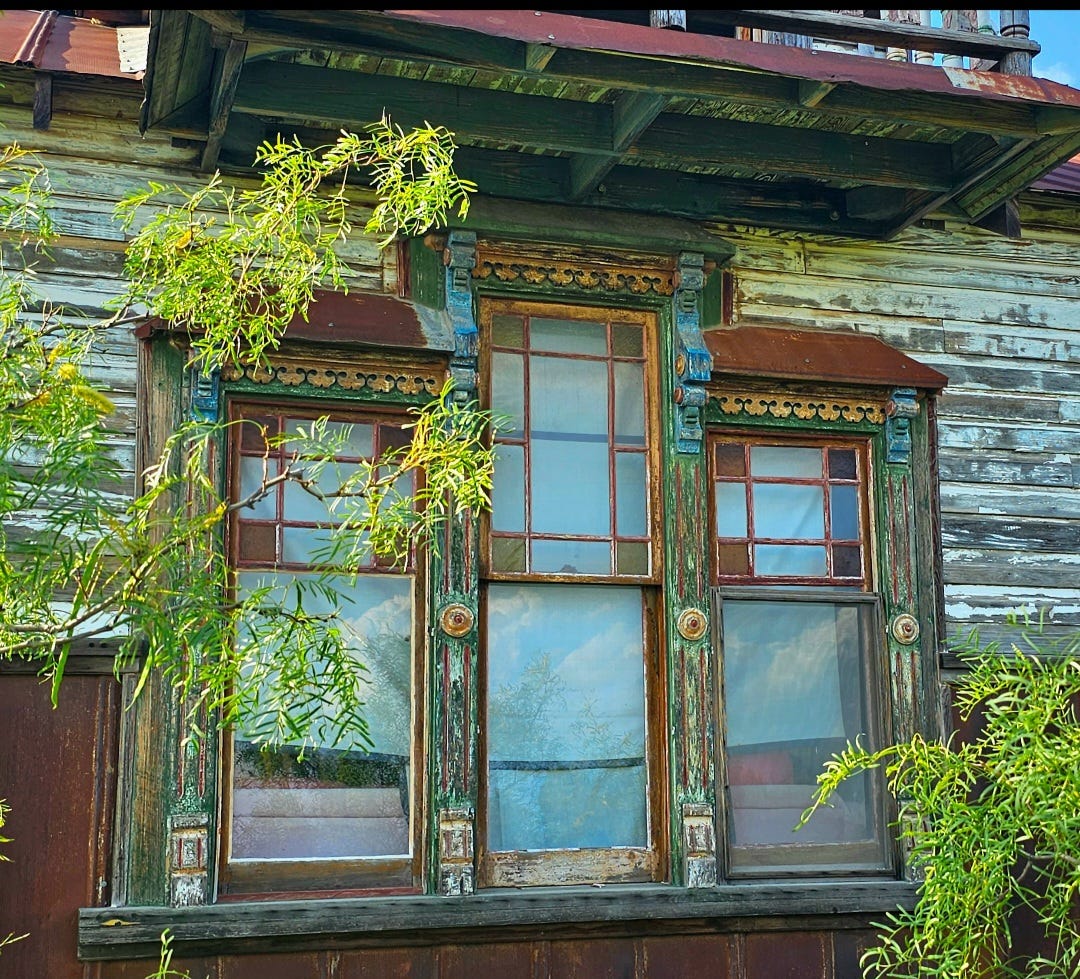 So the sister, the House of the Rising Sun, aka the Arched Zebu, is the grander two-story Vicky Zebu. She is fine in so many ways that few other tiny houses can compare to or even phase. She has a balcony, porches, shower, and kitchen. In fact she has all you need to live in her full time for the rest of your lifetime if you find that thought sublime.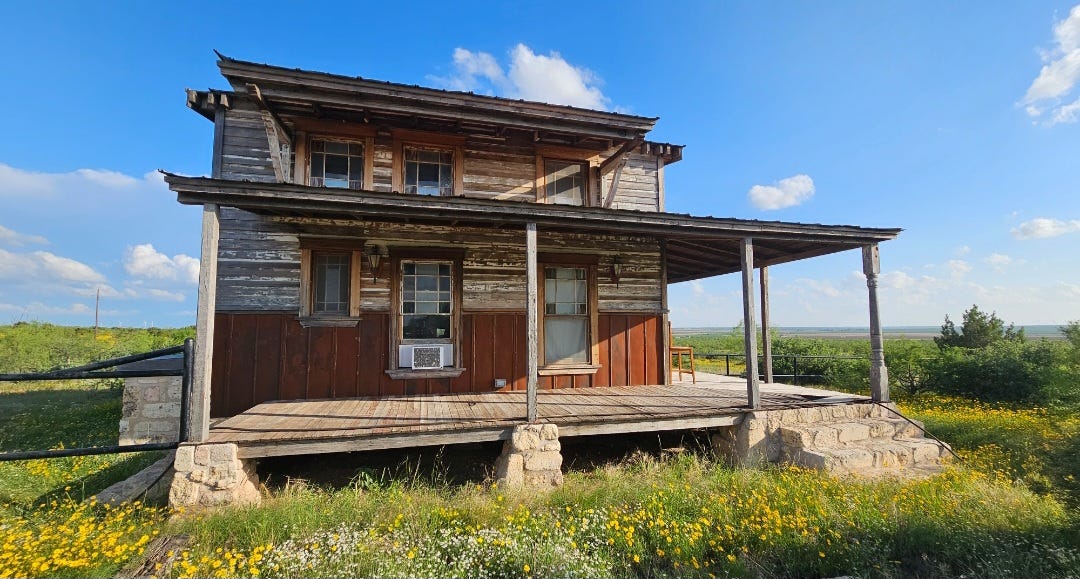 A shower and a comfy space to clean up for the human race if you should have to go that far or stay in your paradise, but clean from the start.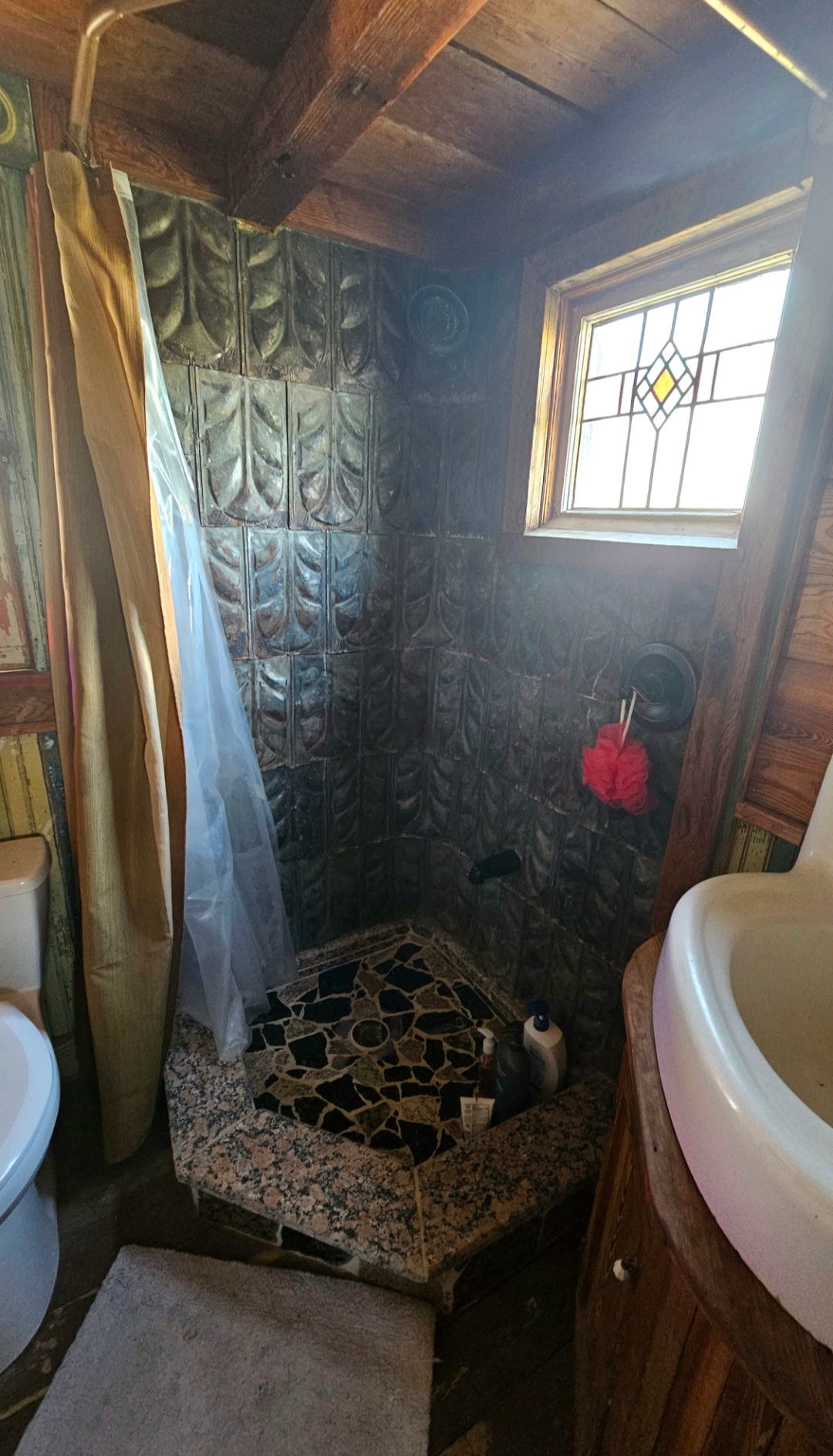 This kitchen sure looks lived in, as if a college kid lived here. Oh, one does, and he did not know we would be by to take a picture. Imagine his surprise.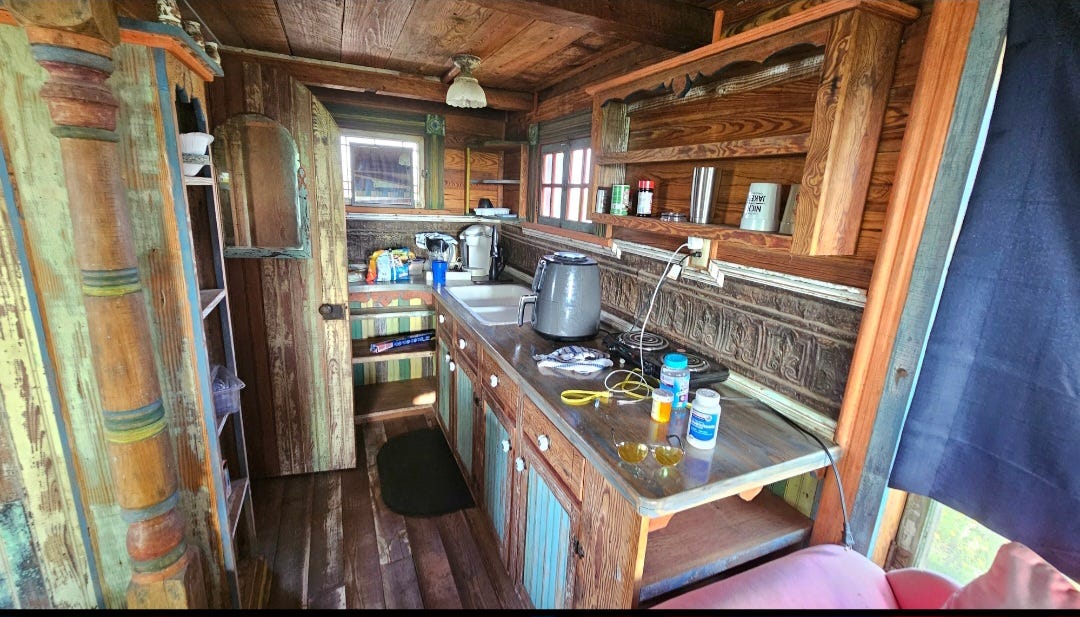 A look up, and I am sure you will see that the loft is not normal as you free your mind from lines and move into curves, swerve, and imagine the fun in the sun with windows all around too.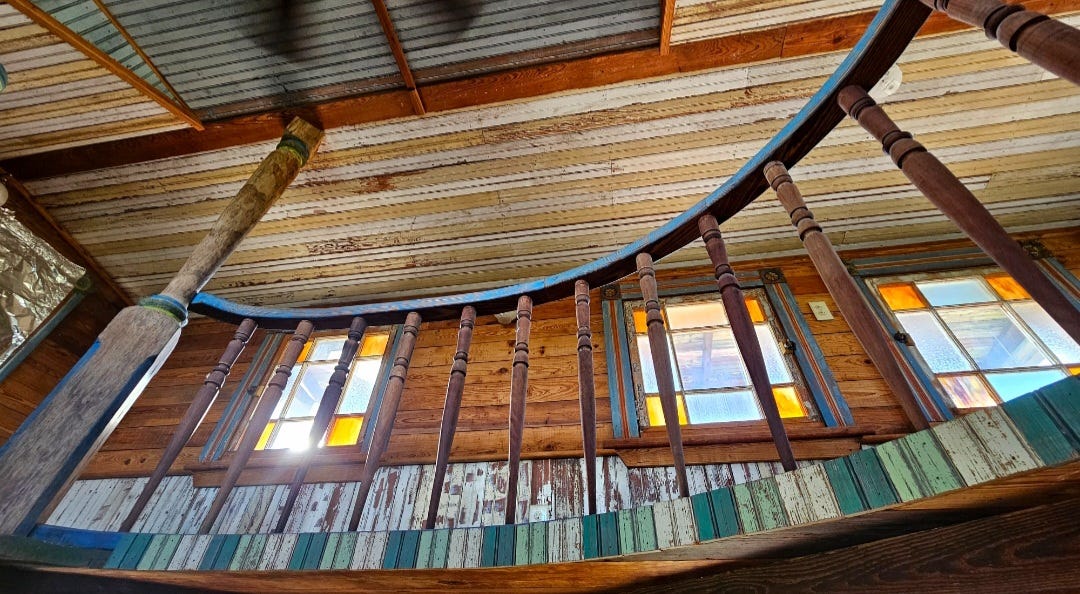 The bathroom has a window into the inside of the house, but for privacy, if you should need it, close it for a while.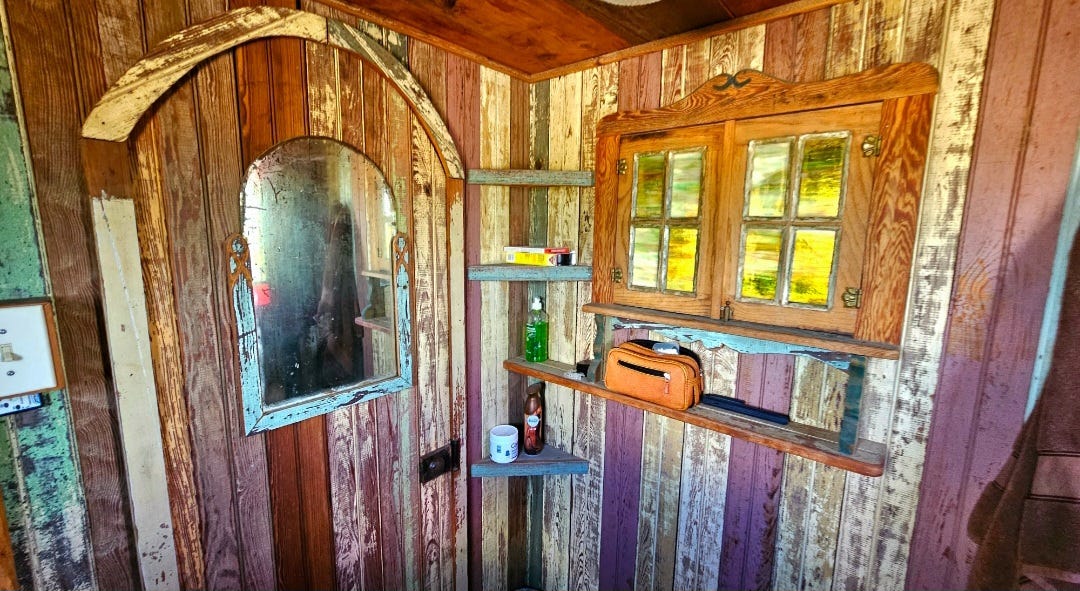 So if you want to know more about the price and how it would work, you must have a paid subscription, as that is how this will be sold.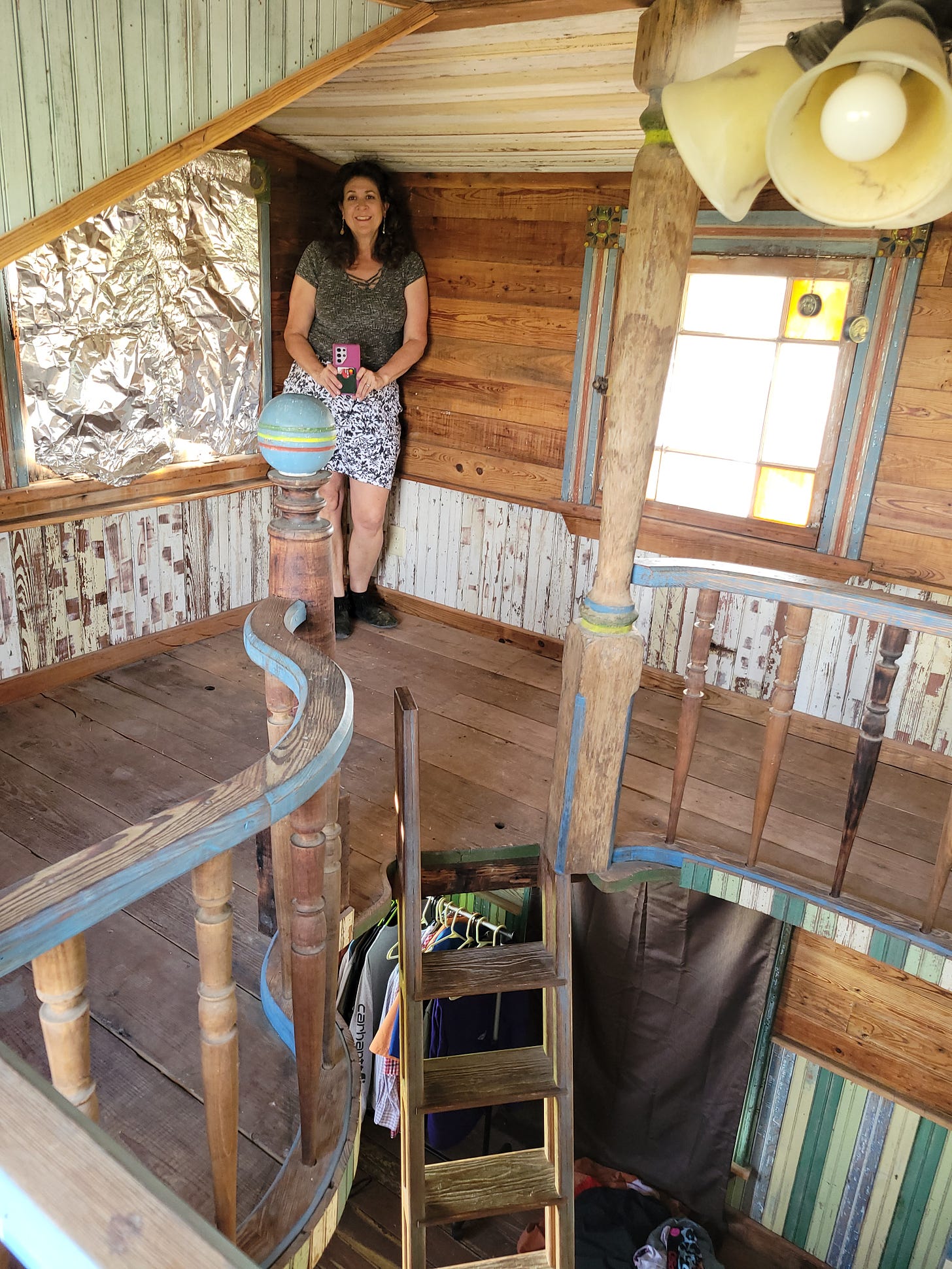 Don't hesitate to contact us and learn more about the price or anything you need to know if you are a contender to be the owner of this Art House that is rare indeed, a chance to own and live inside a thought.
Brad Kittel is reachable at [email protected] by email or calls if a paid subscriber to learn more. The bids will start at $110,000 on this house, but I expect it to exceed $135,000 or more depending on what you would like us to do before and after it arrives, as well as considering the cost to ship it there, loading and unloading, setting it up is not in the purchase price. Thanks for your interest and sharing if you would care to, as this is a find that does not have copies or retakes. To track or follow, to get involved, you must be a paid subscriber on TinyTexasHouses.substack.com