Yes, a whole series of videos and articles will be showing on this platform soon, the largest library of Salvage Mining, Salvage Building, & toxin-free tiny housing that no one else is focused on.
Even at 62, I was creating the Ship of Salvaged Dreams in 11 evenings, no nails, I was just screwed. Please join us on TinyTexasHouses.substack.com to learn more of the many things we are doing and to support us with a paid subscription if you can afford it so that we can continue to write, educate, have seminars, and celebrate the worlds of Salvage Mining, Salvage Building, and ways for other to join us in this new industry with more demand than supply or builders that are willing to do it the harder, better, and more sustaining way.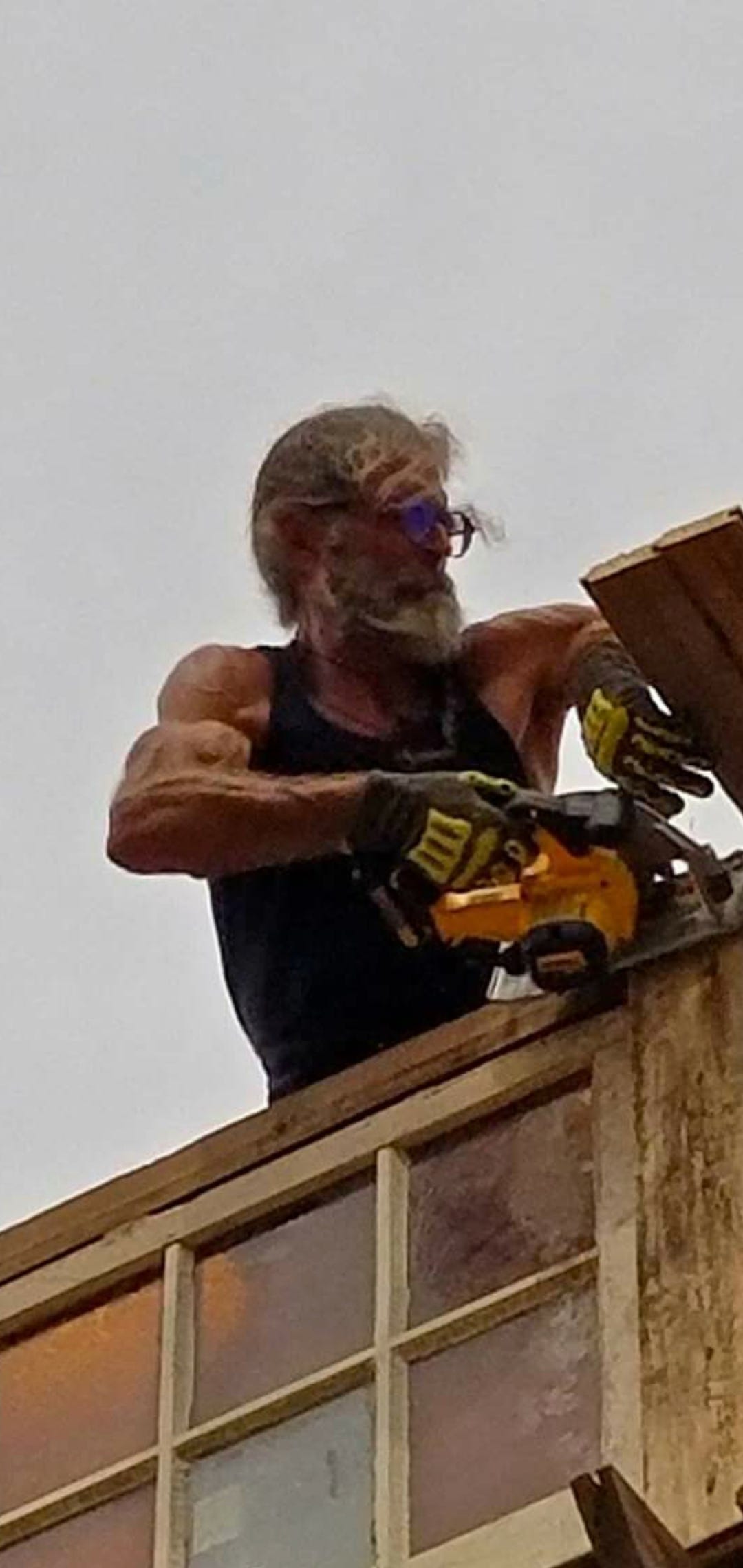 Unlike a $50,000 gift that would cost them $20,000 in taxes to officially accept and put in their name. This does not have a license, a bill of sale recorded with the government, and if the money does not go through your bank account, a barter for example, or cash payments, then it is entirely up to you to report that income if you wish and deal with IRS as you might want to given they will know nothing of the transaction. Bad Memory is forgivable, right?
We are going to put out this short series of "How To Videos" that show some of the critical details and methodology that separate Tiny Texas Houses from all other builders in the industry of Tiny abodes. This first one is on framing the floors with beams, salvaged wood, the old fashioned way. Never build on a trailer but designed to be portable on a trailer, thus allowing for the tax loopholes which other forms of housing can not lay claim to. For example, in Texas, if the rented space is portable, under 400 SF, and you rent it out for a BnB, there is not a 15% BnB tax like there would be for a normal house or building. Likewise, it can not be taxed as Real Estate because it is not officially attached such that it can not be easily removed, and by using blackwater tanks, dumping sewage inappropriate places. You can have the tiny houses and cottages sit nearly anywhere on your property, energized with solar panels and off-grid technology. You can also plug it into AC current if you wish, just don't route running water into the house or you will need to have a septic tank, and effectively provide an argument for the tax collectors to call it fixed instead of portable. Besides that, in Texas, if you do not have running water into the house then you do not need to have a septic, you can use a composting toilet and bury your waste so as to retain the nutrients and soon hard to find fertilizer on your land instead of down the river into someone else's glass of water.
Most people do not know that 35% of your tap water or more is recycled sewage if they are pulling water supplies from the passing river as most cities do. You can depreciate a portable building over 10 years instead of the IRS rules of 28 years on a house or building attached to the land. Plus, after it is depreciated if you use it for a BnB, you can give it away, not sell it, and it will have no tax consequences to your loved one you gift it to or to you. So take a chapter from my PlayBook of Loopholology for Tiny Houses and make yourself a great life from the income that you could have using salvaged lumber, windows, and doors to create tiny organic cottages.
Once completed they could be sold, rented out, or occupied by those you want in your tiny village to help with gardens, animals, building more structures, and nurturing a community into existence that shares your perspectives and takes full advantage of all ways possible to make a good living, a great income, and pay as little in taxes as legally possible. Why not take advantage of the loopholes created by the lawmakers and tax people so that the rich can get away with not paying taxes by having the consultants that find the loopholes, use them to get richer, and forget to share them with the general public who could benefit from them too. I am doing that for you here.
Here is a great bookshelf built from Cobalt Glazed roofing tiles and trim. Want some for a great house or temple? We have 32,000 sf in stock at a better than new price in perfect condition. Give us a call and say cobalt blue for you. We can make it happen.
Please share.
I have a video for you to watch, many in fact if this is a path you might consider to help create a backup plan in case those politicians in charge forget that Wii, all the "I"s that make up the masses of people normally left out of the grand schemes to make the lawmakers, the corporations based in other countries for tax savings, and the many advantages they have with virtually unlimited credit from their friends at the banks that have no interest in the common person. For most people, building tiny cottages and houses from salvage will be path to becoming a millionaire or just very comfortable and a major contributor to your local area having plenty of work, great satisfying careers salvaging the treasures of the past to provide the builders of the future with resources that can not be found otherwise, without imports, cutting down trees, making glass, doors, or other things that are available now for you to create with.
If you want to get started in the Tiny House or Cottage construction industry, the salvage mining industry, or just finding and brokering great barns and building to those who will take them down and reuse the parts for the creation of solutions to homelessness, joblessness, and thus provide solutions that all of us around the world can benefit from immediately, not down the road in twenty years. Thank you for sharing, considering helping others get started down this path to freedom from systems that have been created, like building codes and minimum sized housing so as to keep the big guys rich and the average person in debt and working lowly jobs until they die.
Wii can do better as a nation, as a people of the world, so help me make that possible by paying a token contribution and subscribing to the TinyTexashouses.substack.com site for essays, books, and articles about how you too could start helping solve the housing crisis, the family crisis of what to do as a kid growing up in these crazy times. Let us give them fun things to do, hope for a sustainable future, and a new perspective that bigger is not necessarily better. Join me please and share that salvage could be an answer for so many in need of solutions instead of fear, unemployment, hunger, and homelessness. Thank you for sharing and caring about those who could be ready for what we are putting out. Please be that link that connects them to the chain that pulls people from victim into hero with just a few tugs on the passions and desires to do better with less in life. Add your energy to what appears like trash and a house might just appear instead… if you give it a little help with some friends.